This Week's Astrology -- and the Spring Report is Ready
Dear Friend and Reader:  
We're very excited to announce that Eric has just completed the
2013 Invocation of Spring
12-sign audio report. As an astrologer, Eric has one of the freshest, no-holds-barred perspectives on sex and relationships. And with eclipses approaching this season on the sensual, passionate Taurus-Scorpio axis, this is
the
time to tap into Eric's insight on how you can work with the incredible energy heating up in this department.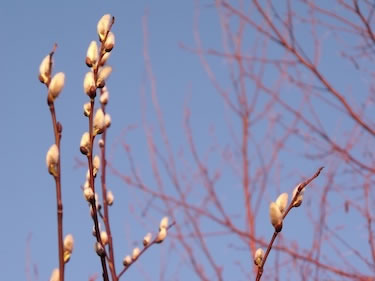 Early spring pussy willows at dawn. Photo by Amanda Painter.
Since it's a 12-sign product, that means you can listen to your rising and Moon signs in addition to your Sun sign -- plus those of your loved ones (and any potential partners or playmates) -- for
just $24.95 here
.  
Tonight on
Planet Waves FM
, Eric will cover the forthcoming Aries New Moon and its relationship to the brewing tensions with North Korea. This will include a look at the
Nuclear Axis chart
. Planet Waves FM generally posts to the blog by 8 pm Eastern (often earlier).  
Also on the blog, Monday we covered the
Sun-Pluto square
and how it's working in tandem with the Jupiter-Chiron square this week to help you clear some ground in your life. The idea is to address what is necessary first.  
Today's Daily Astrology post
considers the last quarter Moon overnight tonight into Wednesday morning, and how it's doing its part to move you along this week. Again, Pluto is closely involved: between now and that quarter Moon, there's an eclipse-like event involving the Capricorn Moon and Pluto. It's called an
occultation
, and they've been happening every month for the last year (and will continue for a few months more). Len Wallick will have his own take on the last quarter Moon ready on the blog around noon today.  
Finally, if you've been reading Planet Waves for at least a year, you know that April Fool's Day is a very special holiday for us. Don't miss our stunning, exclusive
expose of Pope Francis -- "the Party Pope" -- here
.  
Yours and truly,


Amanda Painter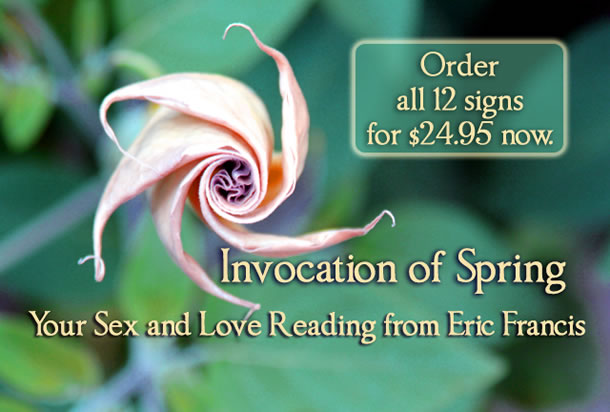 To unsubscribe,
click here
e Wiki
|
Friends
|
Editors
Contact Us
Copyright © 2013 by Planet Waves, Inc. All Rights Reserved. Other copyrights may apply.
Some images used under Fair Use or Share Alike attribution.