New York, May 21, 2013 | View as Webpage | Customer Service: Chelsea (206) 567-4455
Sagittarius Full Moon Moonshine Horoscopes -- and Oklahoma
Dear Friend and Reader: 
Today we have for you Genevieve Hathaway's Moonshine horoscopes at this link, which she has written for the Sagittarius Full Moon and lunar eclipse at the end of the week.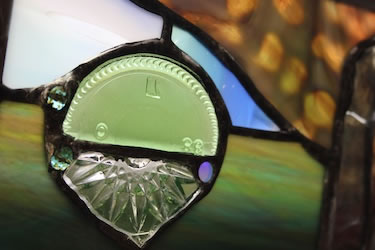 Saturday's eclipse is a 'penumbral' eclipse, which does not look as dramatic as a partial eclipse. Photo by Amanda Painter.
We also have the beginning of our
coverage of the tornado
that swept through Moore, Oklahoma, yesterday afternoon, being reported as the largest tornado in known history.
In an update written last night, Eric reads the chart for the incident, though he begins with a commentary about the extended nervous system we experience through our connection to TV and the Internet.
"Our senses were never intended to extend this far, or to perceive from this point of view -- especially for those who are empaths or sensitives. They are more practical, intended to provide information about our local surroundings and the people with us in any given moment. Now we're subject to incursion by anything that happens anywhere, and most of the time what we hear about is painful."
He adds:
"These storms are all powered by atmospheric heat, which is what's increasing steadily as the carbon levels rise. Global warming is, in turn, the result of a kind of ecological war that has effects we see every day, and hear about in every different form. The problem is that we're seeing the details but not the whole scenario. We see these individual episodes without quite recognizing, or bringing fully to the surface of consciousness, that they are part of a larger scenario."
There will be more in tonight's edition of
Planet Waves FM
.
Note to Geminis and the people who love them -- if you'd like to get a jump on a truly useful and beautiful birthday gift for yourself or your Gemini friends, you can
pre-order Eric's Gemini Birthday Reading for 2013 here
. It offers great insights whether you have a Gemini Sun, rising sign or Moon. The pre-order price is the best we offer -- it will go up when the reading is published later in the week.
Yours & truly,

Amanda Painter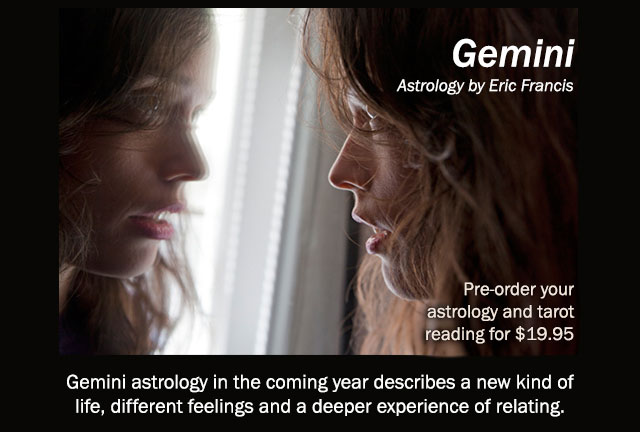 To unsubscribe,
click here
e Wiki
|
Friends
|
Editors
Contact Us
Copyright © 2013 by Planet Waves, Inc. All Rights Reserved. Other copyrights may apply.
Some images used under Fair Use or Share Alike attribution.