New York, June 4, 2013 | View as Webpage | Customer Service: Chelsea (206) 567-4455
Gemini New Moon Moonshine Horoscopes -- and This Week on Planet Waves
Dear Friend and Reader:  
We have Genevieve Hathaway's
Moonshine horoscopes here
for you today. In these she has interpreted Saturday's Gemini New Moon for each of the 12 signs.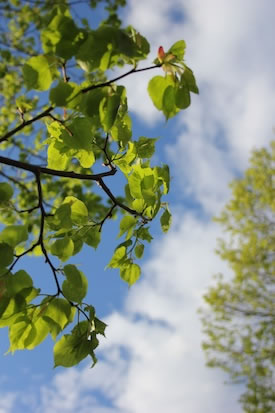 Photo by Amanda Painter.
Eric will get even deeper into this weekend's New Moon in his broadcast of
Planet Waves FM
later this evening. That usually posts at about 8 pm EDT (often sooner). He will also cover the planets entering Cancer and the grand water trine -- along with matters of conscience and war on the topic of Bradley Manning.  
As the current lunar cycle winds down, a succession of planets has begun to leave Gemini and enter Cancer. This is energizing a conversation involving planets in all three water signs -- called a 'grand trine'. Eric introduced the main theme of this configuration in
Monday's Daily Astrology
post. He writes there:  
"These placements indicate that we will all be taken into deeper water. If that's uncomfortable I suggest looking within for what might be the root of that sensation. Somehow, though, I have a notion that many people have been experimenting with going deeper or exploring in there. Having planets in water signs on this kind of scale is like a deepening capacity for empathy, reflected in the cosmic signs."  
Today's Daily Astrology
considers how we can use the background of this deepening empathy and emotional sensitivity to navigate a potential sticking point: the need to verify whether we're being honest with ourselves. If you're caught arguing with yourself, are you sure your inner conflict is about what you think it is?  
Lastly, are you a Gemini? Do you love one? Customers who have already listened to
Eric's 2013 Gemini Birthday Reading
say they are "amazed at the accuracy" and that it's "a focused and objective portrait" of what they are living through. The reading comprises two sections of astrology plus a tarot reading, and comes with bonus materials -- all of it suitable for those with Gemini Sun, Moon or rising sign.  
Yours & truly,

Amanda Painter
To unsubscribe,
click here
e Wiki
|
Friends
|
Editors
Contact Us
Copyright © 2013 by Planet Waves, Inc. All Rights Reserved. Other copyrights may apply.
Some images used under Fair Use or Share Alike attribution.