Tuesday, Sept. 10, 2013 | View as Webpage
| Customer Service: Chelsea (206) 567-4455
This Week on Planet Waves: Tipping Points
Dear Friend and Reader:  
As Eric suggested would happen in his Sunday night special edition of Planet Waves FM, 
Interrupting the March to War,
a diplomatic solution intervened in the Syria crisis. The astrology that provided the clue: Mercury ingressing Libra, which Eric interpreted as news about diplomacy. In the same statement, Eric also said there would be a development on Saturday, when Mercury squares Pluto -- let's watch closely.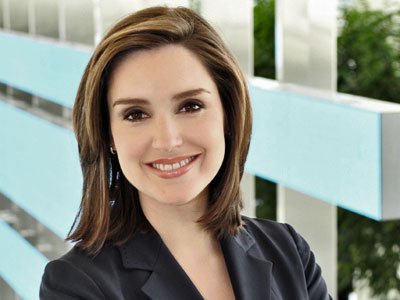 Margaret Brennan, State Department correspondent for CBS.
We know this comes as a relief to many Planet Waves readers, some of whom were experiencing acute anxiety as this situation developed. This provides a direct example of how world leaders can avoid the escalation of war.
The diplomatic solution was precipitated by a question from Margaret Brennan, the CBS News correspondent to the State Department, who was traveling with John Kerry in London yesterday. She asked simply, what would stop an attack on Syria?
Eric will continue his coverage in
tonight's Planet Waves FM
broadcast, which will post by 8 pm EDT (or earlier). Eric will cover the latest developments and the associated astrology -- particularly a striking aspect involving minor planets (the Sun square Ixion, Chaos and Pholus) and how Mars square Saturn factored into the equation.
We've featured the Mars-Saturn square and Mercury ingressing Libra in
Monday's Daily Astrology column
. You might still be working with the "slow, steady burn" of Mars-Saturn in some emotional, sexual or creative facet of your life. And we'll be tracking Mercury through early Libra carefully, as it relates to "news about diplomacy" and engages the Uranus-Pluto square.  
Today's Daily Astrology
explores further the tense aspects between the Sun and several powerful, slow-moving outer planets. Pholus is involved, intensifying the sensation that things could go out of control, while Ixion seems to represent the lack of ethics in the whole proposed bombing campaign (are there any parallels in your personal life?). One potential saving grace is that the Sun is involved: all of this is in our consciousness, which means we can choose to work with it constructively.  
Len Wallick's column, about your potential to "unzip" the skies as Venus enters Scorpio tomorrow, will post to the blog at about noon today.
Special note to those with a Virgo Sun, rising or Moon signs: One purchaser of the
Virgo birthday reading
just called it "AMAZING" and "SO RIGHT ON!!! (emphasis hers). If you're looking to treat yourself to something special or need to find a gift for a Virgo with 'particular' tastes, you really can't do better than Eric's birthday readings.
If you have a Libra Sun, rising or Moon sign: You can lock in the best price ($10 less than the published price) by
pre-ordering your Libra birthday reading now
. We'll email your access info to you as soon as it's ready.  
Yours & truly,


Amanda Painter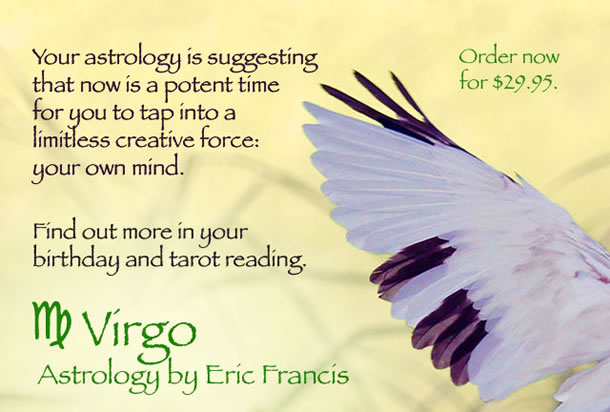 To unsubscribe,
click here
e Wiki
|
Friends
|
Editors
Contact Us
Copyright © 2013 by Planet Waves, Inc. All Rights Reserved. Other copyrights may apply.
Some images used under Fair Use or Share Alike attribution.