Tuesday, Oct. 1, 2013 | View as Webpage
| Customer Service: Chelsea (206) 567-4455
Libra New Moon -- and Your Moonshine Horoscopes
Dear Friend and Reader:  
In tonight's
Planet Waves FM
 (published by 8 pm EDT) Eric looks at the astrology of the federal government shutdown -- with a focus on Sun square Pluto and the Libra New Moon. There's a huge question in the midst of it all. We are in the thick of the Uranus-Pluto square. With the ongoing assault on food, air and water, and the continued ripoff of our tax dollars, where is the public response?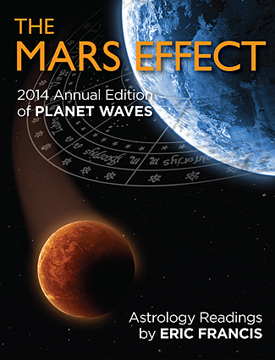 Pre-sale for the MARS EFFECT annual edition has begun as part of the 2014 All-Access Pass. Check here for details.
In this edition, Eric will also preview his 2014 annual readings, called The Mars Effect. His musical guest is the amazing Erica Quitzow -- not to be missed.
Now that we're past the equinox, the pace is beginning to quicken. As Mercury enters its pre-retrograde shadow phase today and the Sun enters the era-defining Uranus-Pluto square, there are many obvious invitations to pay attention and get involved. The astrology is telling us to get off the proverbial fence and participate fully in our lives. There's no shortage of opportunities.
Friday's Libra New Moon puts the Sun and Moon into the crosshairs of the Jupiter-Uranus-Pluto-Typhon pattern in the cardinal signs. Genevieve Hathaway has interpreted this New Moon for all 12 signs here in her
Moonshine Horoscopes
.  
Eric began exploring the current astrology in
Monday's Daily Astrology
column -- specifically Sun square Pluto, in light of the looming governmental shutdown (i.e., the latest economic hostage situation / game of chicken being run by Tea Party Republican toddlers in the U.S. Congress).  
Today's Daily Astrology
column considers this astrological picture from another angle: Is it possible to hold on to the insights that Mercury, now in its shadow phase, is about to hint at and then offer fully while it is retrograde in Scorpio? And can you access a place of centered, aware action/allowing as the Libra Sun squares Pluto in Capricorn?  
Finally, be sure to check out Len Wallick's column, which posts to the blog by noon today. He'll be exploring the implications of a conjunction between Mars and a comet -- and the giving and receiving of respect.  
Yours & truly,


Amanda Painter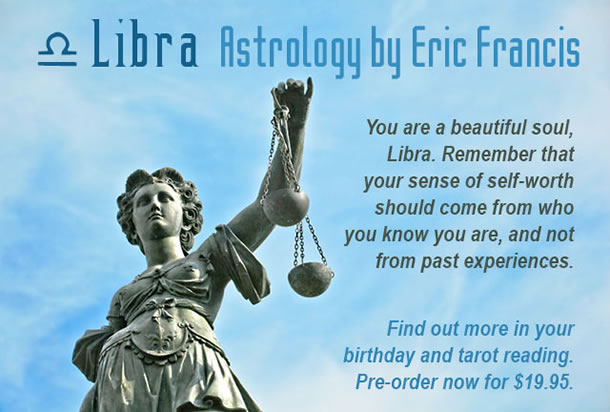 To unsubscribe,
click here
e Wiki
|
Friends
|
Editors
Contact Us
Copyright © 2013 by Planet Waves, Inc. All Rights Reserved. Other copyrights may apply.
Some images used under Fair Use or Share Alike attribution.