Tuesday, Oct. 8, 2013 | View as Webpage
| Customer Service: Chelsea (206) 567-4455
Your All-Access Pass and This Week's Astrology Coverage
Dear Friend and Reader:  
In case you missed Eric's special letter to members on Sunday, he is removing Planet Waves FM from his schedule this week -- but he's
posted a new commentary
on the government budget standoff and the associated astrology.  
Eric also will not be writing a horoscope and lead article for Friday, but we will still be running the SKY section -- which features a look at the astrology for the coming weekend (and beyond) -- as well as a full slate of the regular Friday news briefs in the Oct. 11 issue.  
As you may know, the astrology is heating up as we head into this last quarter of the calendar year -- and so are some special projects at Planet Waves.  
First up is this year's All-Access Pass. The very popular All-Access Pass is the easiest, most comprehensive way to receive everything Eric and the Planet Waves team offers with a single purchase: birthday readings, the annual edition, an extension of your regular membership services, special projects like the Spring Report and more.  
You can read the details of the
All-Access Pass here
-- the 2014 version includes some brand-new perks -- and get it for the lowest price by pre-ordering.
The 2014 annual edition, called THE MARS EFFECT, will be available for pre-order (separate from the All-Access Pass) later this week -- so keep your eyes open for that notification. Pre-production of this in-depth set of written and audio readings covering the year to come is always accompanied by original artwork and original articles by other authors, and we're accepting proposals now. If you think you might have an idea for a contribution, please read
this letter here
.  
More immediately, with an eye to this week's Venus-Neptune square and some other astrology focused on desire, relationships and sexual energy,
Monday's Daily Astrology
column asks: "What happens when sexual desire runs up against sexual baggage, or when sexual communication runs up against limits or stuffiness?" And how can one avoid falsely 'spiritualizing' and 'worshiping' desire, relationships and sex?  
Tuesday's Daily Astrology
column considers three astrological events that could serve as breakthroughs amidst the "weird" astrology surrounding the shutdown and showdown in the U.S. government. Keep your eyes on the Sun squaring Jupiter, the next Full Moon (which is a lunar eclipse) and Mercury stationing retrograde; we'll be covering these events in depth as they approach over the next couple weeks.
As always, be sure to visit the blog again around noon for Len Wallick's latest column. He's featuring Friday's first quarter Moon, which involves those cardinal signs keeping us on our toes these days.  
Yours & truly,


Amanda Painter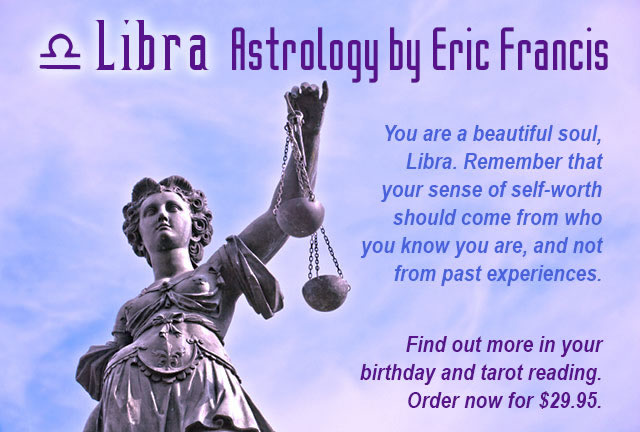 To unsubscribe,
click here
e Wiki
|
Friends
|
Editors
Contact Us
Copyright © 2013 by Planet Waves, Inc. All Rights Reserved. Other copyrights may apply.
Some images used under Fair Use or Share Alike attribution.