Tuesday, Oct. 15, 2013 | View as Webpage
| Customer Service: Chelsea (206) 567-4455
Aries Full Moon Eclipse -- and your Moonshine Horoscopes
Dear Friend and Reader:  
If you're feeling a little like this week is packed to the gills full of some kind of edgy anticipation (whether creative and positive or stressful and negative), yet it's been tricky to get traction on all the things you must do, you are in tune with a busy sky. It's a sky that continues to find at least partial expression in the deadlock in the U.S. government. Chances are you can see and feel it in your personal life, too -- and everything is about to shift.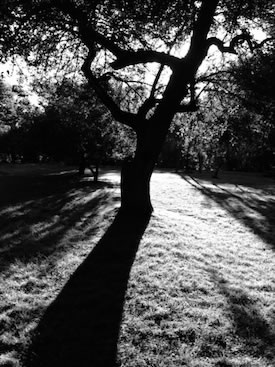 Old apple tree at Gilsland Farm, Falmouth, Maine. Photo by Amanda Painter.
We're covering the astrology for you on several fronts. First up, Genevieve Hathaway has written this week's
Moonshine horoscopes
specifically for the Aries Full Moon eclipse.
Eric sifts through these events and more in tonight's broadcast of
Planet Waves FM
. He will cover the astrology and the religious issues associated with the budget showdown, looking closely at Friday's Full Moon eclipse and Mercury retrograde.  
For an overview of this week's primary themes, check out
Monday's Daily Astrology
column. Covering Mars entering Virgo and opposing Neptune, this Mercury shadow phase and more, the column outlines some of the reasons you may feel ready to take action -- and the reasons why doing so with extra mindfulness, attention to detail and careful communication matters.  
Today's Daily Astrology
column considers the Libra Sun opposite Eris in Aries. This is a 'proving moment' for Eris -- and a great reason to consider the "individual self" versus "relationship self" dilemma so many people find themselves in.  
If you check back on the blog around noon today, you can read the latest from Len Wallick. In today's column, he'll be outlining how to prepare for the "whirlwind trip" of our upcoming eclipse season.  
Finally, we wanted to let you know that Genevieve is teaching an hour-long
workshop on Mercury retrograde
tonight, Oct. 15, from 7-8 pm PDT at Shift Massage in Seattle, Washington. She will be covering the basics of Mercury retrograde, how to avoid the setbacks and delays generally associated with Mercury retrograde, and how to use the astrology to your advantage -- plus specifics about the upcoming Mercury retrograde, which begins Oct. 21. If time permits, she can answer participants' questions about how Mercury retrograde affects their natal charts.
You can register
here
and contact Genevieve directly at
genevieve@venusinblue.com
.  
Yours & truly,


Amanda Painter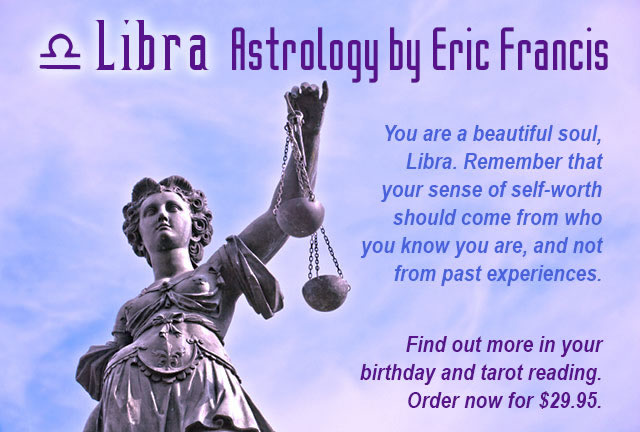 To unsubscribe,
click here
e Wiki
|
Friends
|
Editors
Contact Us
Copyright © 2013 by Planet Waves, Inc. All Rights Reserved. Other copyrights may apply.
Some images used under Fair Use or Share Alike attribution.