New York, Nov. 12, 2013 | View as Webpage | Customer Service: Chelsea (206) 567-4455
A Steamy Sky -- and Your Moonshine Horoscopes
Dear Friend and Reader:  
In case you missed it, earlier today we sent out a mailing announcing that Eric's 2014 annual edition, called The Mars Effect, is now
available for pre-order
at its lowest possible price: $59 for all 12 signs (the first price increase will be on Thursday). Check the
full letter here
for details. Please note: one of Chelsea's phone numbers was wrong in that mailing. The correct toll-free number is 877-453-8265.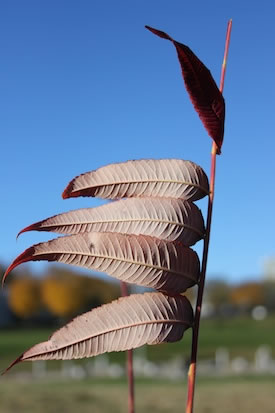 Photo by Amanda Painter.
In the meantime, we're in a fertile mix of predominantly water astrology and some richly earthy astrology this week. Intuition and secret-dissolving clairvoyance are heightened for the first part of the week; as we move toward Friday, the emphasis shifts to some kind of 'sexual revolution' as super-personal Venus mixes with the Uranus-Pluto square.  
All this activity is setting the scene for the Taurus Full Moon (Scorpio Sun opposite Taurus Moon) on Sunday, Nov. 17. Genevieve Hathaway has written
today's Moonshine horoscopes
specifically for the event -- a deeply sensual and potentially provocative Full Moon.  
In tonight's
Planet Waves FM
, Eric covers Venus moving through the Uranus-Pluto square, takes a look at the chart for the storm that hit the Philippines, follows up on
Pandora's Promise
(the CNN infomercial for nuclear power) and looks at the chart for GridEx II -- a large-scale blackout drill scheduled for Wednesday. He'll also be celebrating the birthday of Scorpio-with-Aquarius-Moon Neil Young.  
Today's Daily Astrology column
asks what might happen if you let go a little and have some kind of surprising, transformational and even sexy experience with Venus, as she meets up with Pluto and Uranus this week. Do you dare to choose what you truly want?  
We began the week with an overview of the current watery, earthy astrology in
Monday's Daily Astrology column
. What if everyone knew those 'secret truths' you keep about yourself? And are you willing to release the 'good girl' image in favor of some soulful passion?  
Len Wallick notes in his column today that thanks to next month's retrograde, Venus will not travel its current stretch of Capricorn for over a year. He urges us to appreciate consciously the value of the people, places and events in our lives over the next seven days.  
Yours & truly,


Amanda Painter
To unsubscribe,
click here
e Wiki
|
Friends
|
Editors
Contact Us
Copyright © 2013 by Planet Waves, Inc. All Rights Reserved. Other copyrights may apply.
Some images used under Fair Use or Share Alike attribution.