New York, Dec. 3, 2013 | View as Webpage | Customer Service: Chelsea (206) 567-4455




This Week on Planet Waves: Mercury Ingresses Sagittarius



Dear Friend and Reader:
 
Just when you thought you'd finally gotten used to Mercury hanging out in water signs for long stretches, the planet representing our minds and how we think will finally leave Scorpio and enter Sagittarius at 9:42 pm EST Wednesday. Mercury can be a little impatient here, but it tends to be honest -- and what our minds may miss in terms of details will likely be made up for with a greater long-range focus.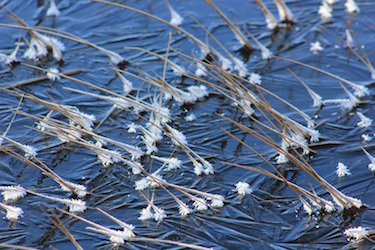 Stars of frost formed around grasses in the icy Mill Pond, Casco, Maine. Photo by Amanda Painter.

In Planet Waves FM tonight, Eric will look at Monday's Sagittarius New Moon, check in with Mars in Libra and the 2014 astrology, do a wild rant on Obamacare, and describe the chart of the Metro North train wreck.
 
Mercury's ingress to Sagittarius brings it into a square with Neptune, compromising its honesty. Combined with the Sun's conjunction to the Great Attractor, this week's themes include the potential for self-deception, chasing 'cosmic' truths, false controversy and a reminder to notice the facts and details along the way -- all covered in today's Daily Astrology.
 
Yesterday's Sagittarius New Moon was the focus of Monday's Daily Astrology -- including its aspects to the Great Attractor, the asteroid Pallas and centaur object Chiron. While the Moon has moved on, the Sun is still in aspect to all three points, meaning that focusing the mind from two different points of view and steering clear of controversies continue to be on the agenda through this week.
 
Len Wallick adds his voice to the conversation at noon today, when his column -- on Mercury's ingress into Sagittarius and its potential to ignite your inspiration -- posts to the Planet Waves blog.

Yours & truly,



Amanda Painter

P.S. If you have a Sagittarius Sun, Moon or rising sign -- or know someone who does -- be sure to pre-order the 2013-2014 Sagittarius birthday reading now to get the best price ($19.95). It can be tough having a birthday in the midst of focus-grabbing holidays; show a Sag some extra love this year with more than an hour of Eric's in-depth astrology and tarot interpretation. Note: This reading will be ready soon, and once it is the price will increase to $29.95. Pre-order now for the discounted rate!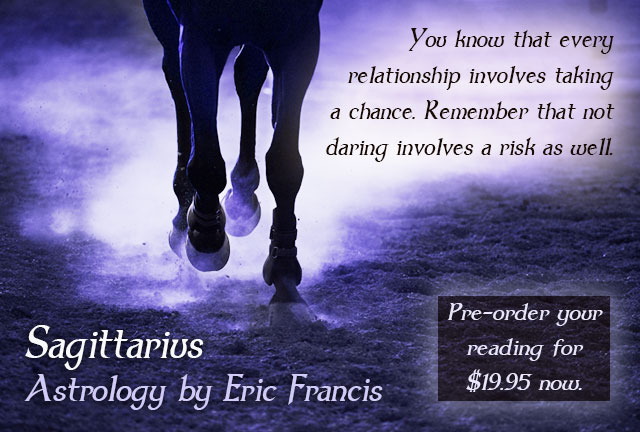 To unsubscribe,
click here
e Wiki
|
Friends
|
Editors
Contact Us
Copyright © 2013 by Planet Waves, Inc. All Rights Reserved. Other copyrights may apply.
Some images used under Fair Use or Share Alike attribution.