New York, Feb. 18, 2014 | View as Webpage | Customer Service: Chelsea (206) 567-4455




This Week on Planet Waves



Dear Friend and Reader:
 
You may notice that the sky begins feeling a little softer today, and hopefully that comes as a relief to you as the Sun enters empathic, creative, populist Pisces this afternoon. You'll still want to keep your awareness sharp, however, since we have about a week and a half left of Mercury's retrograde. Eric will have more to say about Pisces in Friday's edition, which will include your extended monthly forecasts.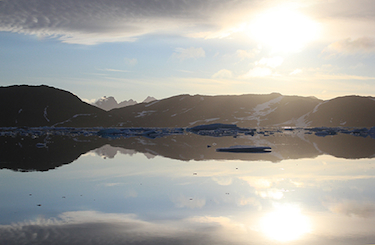 Kulusuk, Greenland; photo by Chelsea Bottinelli.

Today's big news is that Eric will be releasing the Capricorn birthday reading later this afternoon -- and the Aquarius birthday reading will be coming soon. Note that you can still pre-order both of these readings for the discounted price; once they publish, the price will increase.

Eric has worked hard to create birthday readings that go beyond what you encountered in The Mars Effect if you have a Capricorn or Aquarius Sun or rising sign. Astrology is multi-layered and multi-faceted; these birthday readings are completely different from the annual, giving Eric -- and you -- an opportunity to go deep.
 
In this week's broadcast of Planet Waves FM, Eric talks about Pisces, and responds to the reader question, "What is a Pluto transit?" which also means answering the question, "What is a transit?" This will be a fun, practical edition -- which will be posted in the late afternoon, after the Capricorn birthday reading is published.
 
Eric and his music mentor Dan Sternstein have also posted another edition of their Music Appreciation Hour. This week's topic is the blues, which they take back to one of its pioneers, Robert Johnson, and then invite Jeff Beck, Eric Clapton and Jimmy Page into the conversation.

Today's Daily Astrology column takes a look at retrograde Mercury's square to Saturn in Scorpio (exact Wednesday; in effect now). This aspect can feel a little 'parental', but it offers an opportunity to 'get serious' on some issues that matter and step into your own authority.
 
The Sun's movement from the last degree of Aquarius to the first degree of Pisces was the focus of Monday's Daily Astrology column. While the empathy of Neptune (and Pisces) can encounter challenges in our society, we're lucky to be experiencing Chiron in Pisces at the same time, focusing our attention on the path back to our faith in ourselves.
 
In fact, transiting Chiron played a key role in actress Ellen Page's decision to come out of the closet this weekend. We've taken a look at Ellen's astrology on the Planet Waves blog.
 
Len Wallick covers the Sun's move into solar Pisces today, noting that if we're willing to stretch a little, some good breaks may come our way. His column posts to the Planet Waves blog at noon.
 
Yours & truly,



Amanda Painter





To unsubscribe,

click here e Wiki

|

Friends

|

Editors Contact Us Copyright © 2013 by Planet Waves, Inc. All Rights Reserved. Other copyrights may apply. >>
Some images used under Fair Use or Share Alike attribution.