New York, Feb. 25, 2014 | View as Webpage | Customer Service: Chelsea (206) 567-4455




This Week on Planet Waves -- and Your Moonshine Horoscopes



Dear Friend and Reader:
 
If your week has gotten off to a slightly glitchy or confusing start, you're not alone. At the end of this week, both Mercury and Mars change their apparent direction; right now, it's as if the sky's gears are clanging together as we move toward the time to shift.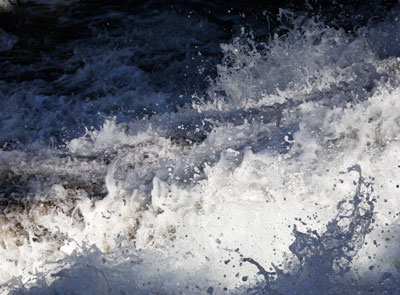 The Coxing on the Grandmother Land in High Falls, NY. Photo by Eric.

But take heart -- the Pisces New Moon is in the mix. Have some contingency plans and view any surprises as opportunities, and you could find yourself someplace really interesting.
 
Eric covers the station direct of Mercury and Mars stationing retrograde, plus the Pisces New Moon in this week's Planet Waves FM. All of these things happen within about 24 hours, so it's an unusual sequence of events -- get ready for some changes, a reshuffling of your priorities and making some unusual progress. He also talks about Jupiter square Uranus, which is one piece of the 2014 grand cross that will be exact on April 24 -- what is likely to come with American Spring. (Speaking of revolution, we've posted a piece about the situation in Ukraine and its astrology.)
 
Sunday, Eric and his co-host Dan Sternstein paid tribute to the music of Mozart in the best edition of Music Appreciation Hour yet. You can hear Mozart's first piece, composed at age five, performed by a cat. And you'll hear samples of the great composer's work throughout his career.
 
Amidst all the potentially confusing or disruptive astrology this week, the Moon is also waning toward its new phase on Saturday. Genevieve Hathaway has interpreted the Pisces New Moon for all 12 signs in this week's Moonshine Horoscopes.
 
Monday's Daily Astrology column considered the ways in which the potentially disruptive energy from Mercury and Mars can actually open unexpected doors. You can use the square between Jupiter and Uranus to step through those doors into something new and alive.
 
Part of what prevents many people from liberating themselves into their own lives is guilt -- whether stemming from parental expectations and limitations, religion or other social institutions. Today Venus (still in Capricorn) makes a trio of aspects asking for our attention in this realm. We've covered it in the Daily Astrology column.

Len Wallick looks at the four major-planet changes of direction in the works and suggests that as the cosmic deck gets shuffled, you keep one eye on the bigger picture. You can read his post at noon on the Planet Waves blog.
 
Yours & truly,



Amanda Painter

PS -- In case you missed it Friday, here is a link to a workshop being cosponsored by Planet Waves, featuring Geoffrey Cornelius, author of The Moment of Astrology.




To unsubscribe,

click here e Wiki

|

Friends

|

Editors Contact Us Copyright © 2013 by Planet Waves, Inc. All Rights Reserved. Other copyrights may apply. >>
Some images used under Fair Use or Share Alike attribution.