New York, April 1, 2014 | View as Webpage | Customer Service: Chelsea (206) 567-4455




This Week on Planet Waves -- and Your April Inner Space Horoscopes


 
Dear Friend and Reader:
 
Did Sunday's Aries New Moon, ruled by Mars, feel a little 'different' to you? Upon further analysis of the retrograde Mars is making through Libra, it is clear that the planet representing maleness is going to go so far backwards into this sign ruled by Venus that it will actually invert itself, emerging on May 19 as the first transgendered planet.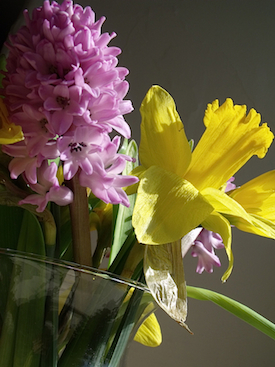 Photo by Amanda Painter.

Okay, I'm terrible at April Fool's Day jokes -- luckily, they're a specialty of Eric's. What is not a joke, however, is that we have an authentic bonus horoscope for you today -- the April Inner Space horoscope -- to offer another layer of insights into the astrology of this high-energy month.

In addition, for a truly in-depth, sign-by-sign set of audio readings to prepare yourself for the cardinal grand cross and grand water trine that are shaping this season's rare astrology,you can pre-order Eric's Special Report for spring 2014, called Intimacy, Trust & the Cardinal Grand Cross. If you pre-order at the discounted price of $39.95 for all 12 signs (the price will increase to $59.95 after it publishes) we'll send you your login info as soon as it's ready. Need more info? Listen to Eric's special complimentary audio preview of the readings here.
 
Eric writes, "This astrology is like a dimensional opening that will take you from one space of life to another," adding, "The charts are brimming with information about how we relate to one another, the ways in which we see ourselves in one another, and in particular, our concept of being a partner."
 
Later this evening, on Planet Waves FM, Eric will have an interview with Dr. Roberta Hand Green de Geoffrey, also known as Mistress Jones, who brought in the famous Gargamel Symbols. He also has a special announcement about the United Astrology Conference (UAC).

The Daily Astrology column took Monday off, after an entire weekend of listening to Geoffrey Cornelius in Manhattan (Eric recorded the sessions, so watch for those recordings at a later date). Today's Daily Astrology considers the widespread dissatisfaction with the Uranus-Pluto square. Where's the real revolution? Can we skip ahead to the Uranus-Pluto conjunction of 2221?

Last but not least, Len Wallick's column will publish at noon today on the main blog. He details how the Sun's movement through Aries this week previews the cardinal grand cross by offering greater consciousness of where you may be struggling with your generosity; unexpected epiphanies you might encounter now; and ways to embrace your greatest fears and potentials.
 
Unlike the recent very un-spring-like weather in the northeastern United States, that's no joke.

Yours and truly,



Amanda Painter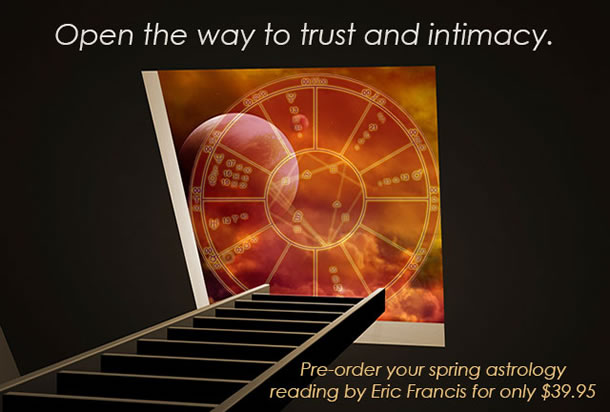 To unsubscribe,
click here
e Wiki
|
Friends
|
Editors
Contact Us
Copyright © 2013 by Planet Waves, Inc. All Rights Reserved. Other copyrights may apply.
Some images used under Fair Use or Share Alike attribution.