New York, May 13, 2014 | View as Webpage | Customer Service: Chelsea (206) 567-4455




Mars Direct: A Planet Waves Community Forum



Dear Friend and Reader:

At long last, Mars stations direct Monday, after being retrograde since March 1. This is a turning point event in our astrological year, and what promises to be a revealing moment of the 2012-era (which we are still in -- the energy shift associated with 12/21/12 is still taking hold). What makes this moment so meaningful are the gender-related themes, and relationship themes, of Mars retrograde in Libra, which have emerged repeatedly during the retrograde. 

In honor of Mars direct, I will be hosting the first-ever Planet Waves community forum at 8 pm EDT on Sunday, May 18. This 90-minute event, available by phone, Skype and web, will morph a teleseminar and a live, call-in edition of Planet Waves FM.

Chelsea and I have been setting up and testing the technology, and are verging on giddy about opening up the airwaves and getting a chance to listen to one another. Bring your thoughts and your questions. Live radio is one of the great pleasures of my life, and I look forward to meeting you there.

This event is free, though it requires pre-registration at this link. After you sign up, you will receive an email with instructions for participating by telephone, Skype or Internet a day or two before the event. Note, it is easy. Despite most appearances I have a technophobe streak, and this is certified friendly.

We'll be experimenting with open forums in a number of ways, including tonight's event that is open to all Taurus birthday reading purchasers. The live, one-hour question and answer session about 2014 Taurus astrology will be tonight, at 8 pm EDT on Tuesday, May 13.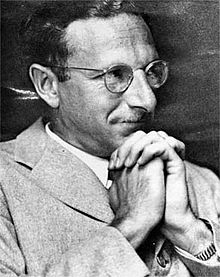 Dr. Eric Berne will be featured on tonight's edition of Planet Waves FM.

In the near future, watch for other live conference events, including a beginners' astrology class and an introduction to the minor planets.

Speaking of Planet Waves FM, tonight's edition covers three topics -- the first is the Scorpio Full Moon, and Venus passing through the grand cross.

In the second section I look at the work and the astrology of Dr. Eric Berne, innovator of transactional analysis. This is the 50th anniversary of the book Games People Play, and Dr. Berne's 114th birth anniversary was this past weekend on May 10.

In the third section I look at the astrology of the millennial generation, in particular people born between 1983 and 1999. I anticipate having that posted to Planet Waves FM by 5 pm EDT.

Today we also have the Moonshine horoscope by Genevieve Hathaway, focused on the Scorpio Full Moon.

I am tracking events day-by-day in the new-format daily astrology feature, which will always reside at the top of the Planet Waves main website or at this category tag.
 
I think that about covers it, except for this fantastic interview with Jaclyn Friedman that I would call to your attention.

Lovingly,


Planet Waves (ISSN 1933-9135) is published each Tuesday and Friday morning in Kingston, New York by Planet Waves, Inc. Annual subscription rate: $88/year. Editor and Publisher: Eric Francis Coppolino. Business Manager: Chelsea Bottinelli. Web Developer: Anatoly Ryzhenko. Research, Writing and Editing: Planet Waves is produced by a team consisting of Hillary Ghee, Elizabeth Michaud, Amanda Painter, Amy Silver, Carol van Strum, Len Wallick and Chad Woodward. Special thanks to the Fact Checkers List, which goes over each edition on Thursday night -- and to our main astrology fact-checker Alex Miller, and Amanda, who goes over all their suggestions. Our editions are also proofread and fact-checked by Jessica Keet.
To unsubscribe,
click here
e Wiki
|
Friends
|
Editors
Contact Us
Copyright © 2013 by Planet Waves, Inc. All Rights Reserved. Other copyrights may apply.
Some images used under Fair Use or Share Alike attribution.