New York, June 3, 2014 | View as Webpage | Customer Service: Chelsea (206) 567-4455




News from Gemini and Pisces: Advertising Tries to Rule the World, Mercury Station Retrograde and Laurie Anderson's Chart on PW FM



Dear Friend and Client:

On tonight's Planet Waves FM, I will be doing a long-planned program on the impact of advertising on our society and on your life. With the Gemini Sun still square Neptune and approaching a square to the Chiron-Borasisi conjunction in Pisces, this seems like the perfect time.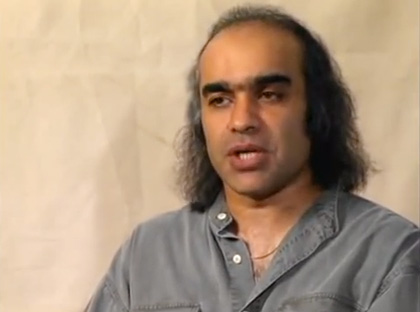 Tonight on Planet Waves FM -- UMass Amherst Prof. Sut Jhally, commenting on "Advertising and the End of the World."

After covering the current astrology -- including Mercury about to station retrograde -- I will be sharing the work of Sut Jhally, a professor at the University of Massachusetts Amherst whose theory of advertising culture inspired me to create a media organization that's free from commercial advertising. 

His theory is simple. Long ago, advertising stopped promoting the qualities and uses of the product being sold and switched to a tactic of promising love, fulfillment, prestige and magical powers (often associated with sex). Of course, you can't get those things from beer, perfume or cars, but those promises have become the central narrative of our culture. It infests our consciousness and -- like it or not -- takes over the narratives of our lives. You can stop that, though you have to be aware of it first.

Part two of the theory involves how advertising is used to compensate for an abundance of material goods created by the capitalist system, things that must be sold to keep the manufacturers in business. These are products that most people would not buy unless they were pitched to in ads. So in two ways advertising is destroying the world: it's fully invaded our psychic space with its false promises and fake images of life, which we think we must live up to; and it's driving a cycle of consumption and waste that has now come to threaten the Earth's ability to sustain life.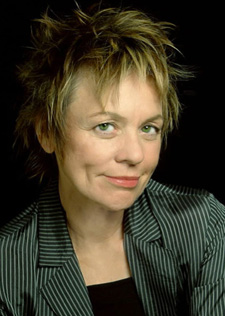 Laurie Anderson, Gemini with Capricorn Moon, turns 67 this week. I'll be looking at her chart on Planet Waves FM.

I'll also be looking at the birth chart of the magnificent Laurie Anderson, who turns 67 this week. I usually post the program by Tuesday at 5 pm EDT. We will send out a reminder shortly after the program posts, or keep an eye on my Facebook page, which tends to be Planet Waves comm central.

In the daily astrology series, I've been covering the Mercury-Nessus trine -- I'll be covering that tonight on PW FM as well. In written form, this is in two articles -- Mercury Storm, Trine Nessus, and If You Lie, I'll Swear To It -- Or Not. 

In today's edition, I wrote, "There are many people who live in and on denial; who live in wholly fictional worlds of who they might be and who others should be. This is isolating. Mercury stationing retrograde feels like a point of reckoning. Neither Cancer nor Pisces give up their secrets easily, if only because they're not easy to translate into words. One thing that might help this process along is the use of I-statements."

This is an old technique from therapy and the spiritual community. We are still in a radical projection phase, with Mars, the ruler of Aries, in its opposite sign Libra. It is easy to accuse, it's easy to point fingers, and it's easy to make into a target those who reveal their inner reality, their pain, their desire. 

It's more challenging, and closer to healing, to speak for yourself, to reveal your own pain, your own desire, your own challenges. In that spirit, I've posted an excerpt from an article out of the archives, How To Be Your Own Lover.

I plan to have more about this in this week's Friday edition.

Lovingly,


Planet Waves (ISSN 1933-9135) is published each Tuesday and Friday morning in Kingston, New York by Planet Waves, Inc. Annual basic subscription rate: $99/year. Core community membership: $149/year. Editor and Publisher: Eric Francis Coppolino. Business Manager: Chelsea Bottinelli. Web Developer: Anatoly Ryzhenko. Copy Editor: Jessica Keet. Research, Writing and Editing: Planet Waves is produced by a team consisting of Hillary Ghee, Elizabeth Michaud, Amanda Moreno, Amanda Painter, Amy Silver, Carol van Strum, Len Wallick and Chad Woodward. Special thanks to the Fact Checkers List, which goes over each edition on Thursday night -- and to our main astrology fact-checker Alex Miller, and Amanda, who goes over all their suggestions.
To unsubscribe,
click here
e Wiki
|
Friends
|
Editors
Contact Us
Copyright © 2014 by Planet Waves, Inc. All Rights Reserved. Other copyrights may apply. >>
Some images used under Fair Use or Share Alike attribution.