New York, Sept. 30, 2014 | View as Webpage | Customer Service: Chelsea (206) 567-4455




Into the Retrograde Eclipse Zone



Dear Friend and Reader:

Before I get into this week's astrology, don't forget to visit our new website. The new Planet Waves site consolidates both 'blog' content and all of your subscriber content in one place -- better organized, easy to use, with one password for everything.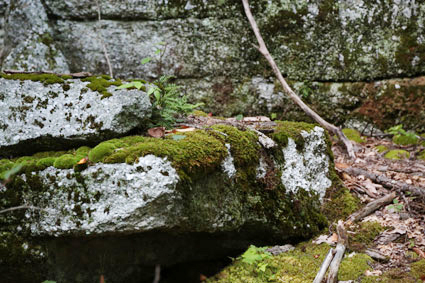 Moss-covered rock on the Grandmother Land in High Falls, Ulster County, NY, along the Coxing Kill near the Mohonk Preserve. Photo by Eric Francis.

I realize that a few readers are confused about the changes we've implemented. Chelsea has been overwhelmed with inquiries.

It would help her get through the day a little more easily if you would please check one of our written letters for the information you need, such as the one we sent out Saturday.

If you are a basic subscriber -- that is, if you have not upgraded -- you will still receive all of the services that you have been promised. Your emails will continue; archives are being updated faithfully; The Oracle is still available -- all in their original locations.

If you were a reader of our earlier blog, you can find all your favorite writers on the new site, and you can read their work with a gratis (I don't like the word 'free') Introductory Membership. But you must register separately for that, at no cost. This will get you your own individual login and password, for that site. Note, in the near future, we still may move our bloggers back to Core Community or above level of access only.

You can also get access to all of my horoscopes, articles and newsletters, and have access to many other features on the new site, merely by extending your subscription. This includes a new, second weekly horoscope. Please give this letter five minutes and you will get the idea. We are holding our fees at the introductory rate to give you some time to catch up with these long-overdue updates.



Hint of Autumn, Hint of Astrology



This is the week that the intriguing astrology of Northern Hemisphere autumn takes full form. I have written the Inner Space horoscope for October with some ideas about how to work with this astrology to your maximum benefit.

Mercury is now in Scorpio, just a few degrees from where it will station retrograde on Saturday. During the three-week retrograde, there will be two eclipses, one of the Moon on Wednesday, Oct. 8, and one of the Sun on Thursday, Oct. 23.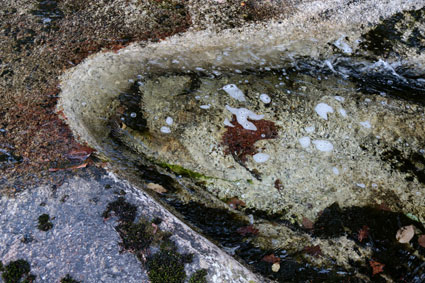 Detail of stone bed of the Coxing Kill on the Grandmother Land in High Falls, New York. The direction of water flow is to the left, a few feet north of the waterfall. Photo by Eric Francis.

The overall effect could be some confusion, and the possibility of getting blown off course. Before that happens, you might want to check your navigation -- where are you headed, or where do you think you're headed? I think that it will be essential to know your priorities, your objectives and your goals, so that at least you can keep some perspective. 

There's another pretty wide-open possibility, however. If you investigate and decide you don't have any desire or plans to which you're truly committed, then this astrology will help you shuffle the deck and make some discoveries. It's interesting enough, potent enough, strange enough, that you could come out in a totally new place, on whatever level of your life you're considering.

Speaking to the first possibility, if you have some definite objectives, then keep your focus and observe the opportunities that arise in the mix of upcoming events. Unexpected developments can help you advance in ways you were not planning on and could not have foreseen. At least using astrology we can see that much.

I will cover this in tonight's edition of Planet Waves FM, which usually posts to the program's homepage and also to the new site (available to everyone) by about 5 pm.

I'll see you then and there.

Lovingly,


Planet Waves
(ISSN 1933-9135) is published each Tuesday morning and Thursday afternoon in Kingston, New York by Planet Waves, Inc. Annual basic subscription rate: $99/year. Core community membership: $199/year. Editor and Publisher: Eric Francis Coppolino. Business Manager: Chelsea Bottinelli. Web Developer: Anatoly Ryzhenko. Astrology Editor: Amanda Painter. Copy Editor: Jessica Keet. Research, Writing and Editing: Planet Waves is produced by a team consisting of Fe Bongolan, Brendan Merritt, Amy Elliott, Judith Gayle, Kelly Janes, Amanda Moreno, Casey Smith, Carol van Strum, Len Wallick, Lizanne Webb and Chad Woodward.
To unsubscribe,
click here
e Wiki
|
Friends
|
Editors
Contact Us
Copyright © 2014 by Planet Waves, Inc. All Rights Reserved. Other copyrights may apply. >>
Some images used under Fair Use or Share Alike attribution.