New York, Dec. 30, 2014 | View as Webpage | Order Your Annual Reading




Turning the Calendar, Turning a Corner



Dear Friend and Reader:
 
Here we are: the last two days of 2014. And although astrologically we already experienced an energetic reset button with the Capricorn New Moon just over a week ago, culturally speaking New Year's Day is when we release the year that was and set intentions for the year about to be.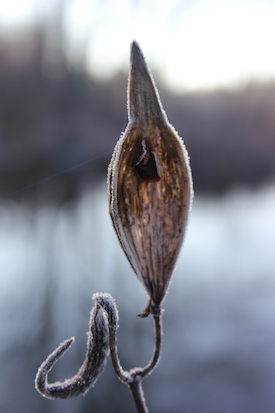 Photo by Amanda Painter.


Eric is making great progress on this year's annual edition, titled Cosmophilia: You Belong Here (that link takes you to his latest letter about the project, which introduces the opportunity to pre-order individual signs of the annual). He plans to resume Planet Waves FM when the annual publishes, although there's a chance he might sneak in a broadcast tomorrow evening.
 
In today's Astrology Diary, I consider Mars opposite Jupiter as the poster children for this week between Christmas and New Year's. For some, it's easy to coast in a mode of excess, though the astrology cautions being aware of that. Taken consciously, this aspect could help you start your resolutions early.

Sarah Taylor has held her tarot reading for this week to coincide with the turn of the calendar, so be sure to check the Planet Waves website Thursday for her interpretation of the symbols launching 2015.
 
If you have not yet had a chance to pause and reflect on how your personal narratives have shifted in these past 12 months, check in with Amanda Moreno's latest column. She notes the importance of keeping love and soul at the center as we move forward.
 
Sticking with the year-end theme of 'review', this week's relationship column comes from Joshua Levin, who offers his relationship review process as "one possible template to help us stay clear, connected, open, and engaged" with those we care about.
 
Judith Gayle brings her spiritual-political sensibility to the events of 2014, noting that, "We accomplished a good deal this year under ridiculously constricted circumstances" -- and she sees reason to believe we can continue the good work in 2015.
 
Finally, be sure to check the Planet Waves website sometime just after noon EST today for Len Wallick's latest column, covering the movements of the sky as only he can.
 
Whether 2014 for you has been more triumph or trial, I wish you ease and joy in implementing its lessons in 2015.
 
Yours & truly,



Amanda Painter
 
Planet Waves (ISSN 1933-9135) is published each Tuesday morning and Thursday afternoon in Kingston, New York by Planet Waves, Inc. Annual basic subscription rate: $97/year. Core community membership: $197/year. Editor and Publisher: Eric Francis Coppolino. Business Manager: Chelsea Bottinelli. Web Developer: Anatoly Ryzhenko. Astrology Editor: Amanda Painter. Copy Editor: Jessica Keet. Research, Writing and Editing: Planet Waves is produced by a team consisting of Fe Bongolan, Brendan Merritt, Amy Elliott, Judith Gayle, Kelly Janes, Amanda Moreno, Casey Smith, Carol van Strum, Len Wallick, Lizanne Webb and Chad Woodward.




To unsubscribe,

click here e Wiki

|

Friends

|

Editors Contact Us Copyright © 2014 by Planet Waves, Inc. All Rights Reserved. Other copyrights may apply. >>
Some images used under Fair Use or Share Alike attribution.