New York, Jan. 6, 2015 | View as Webpage | Order Your Annual Reading




Easing into 2015 Together; Farewell to Mario



Dear Friend and Reader:
 
Welcome to a new year! With the major holidays of this season over and the Cancer Full Moon just past, hopefully you've been able to take a breath, re-group and begin implementing any resolutions and intentions you've set for 2015.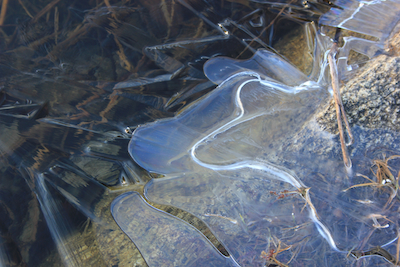 Photo by Amanda Painter.


In support of that, Eric is chugging along under full steam with your 2015 annual readings, called Cosmophilia: You Belong Here, on track for the mid-January release he'd set for that project.

In fact, he's returning to Planet Waves FM later today with a fresh broadcast. That will feature a current astrology roundup (including the 10th anniversary of the discovery of Eris) and his tribute to former New York Gov. Mario Cuomo, with a personal account of how Cuomo helped him crack the SUNY-New Paltz PCB case. Eric will also tell some stories from his work on Cosmophilia and what he's learning about astrology these days.

Speaking of Eris, the Planet Waves website today features a retrospective by astrophysics professor Mike Brown on his discovery of this planet, famous for its role in the demotion of Pluto. Please note that all Planet Waves articles linked to in this letter are open access and do not require a password for you to read them.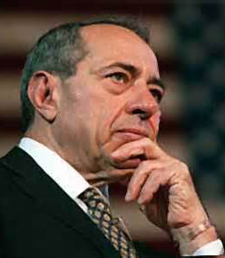 On tonight's Planet Waves FM, Eric will tell personal stories from his encounters with NY Gov. Mario Cuomo.


Other recent columns on the website include Amanda Moreno's contemplation on the difficulty of being 'present' in the face of modern technology and surging divine feminine energy. Sarah Taylor's latest tarot reading looks at the foundation being built for what you are creating in the physical world, bringing you deeper into your purpose and into connection with others.
 
Guest-writer Christina Louise Dietrich describes her climactic return to her "entire alive body all at once," feeling all of herself again for the first time since early childhood, in her journey of healing deep wounds to her sexuality.
 
Judith Gayle looks ahead to the new year, acknowledging that as good as it can feel to 'put a difficult year behind us', it takes everyone collectively deciding to make a new beginning for there to be any meaningful difference between one calendar year and the next.
 
And of course, be sure to check the website sometime around noon EST today, for Len Wallick's column about Ceres entering Capricorn -- a cue to tune into the personal and interpersonal resonances this event holds for you.
 
Yours & truly,



Amanda Painter
 
P.S. The link in the first paragraph takes you to the individual sign purchase for Cosmophilia -- but it's not too late to pre-order all 12 signs for significantly less than the published price.

P.P.S. Eric said his New Year's resolution is to write a book a year for 10 years.

Planet Waves (ISSN 1933-9135) is published each Tuesday morning and Thursday afternoon in Kingston, New York by Planet Waves, Inc. Annual basic subscription rate: $97/year. Core community membership: $197/year. Editor and Publisher: Eric Francis Coppolino. Business Manager: Chelsea Bottinelli. Web Developer: Anatoly Ryzhenko. Astrology Editor: Amanda Painter. Copy Editor: Jessica Keet. Research, Writing and Editing: Planet Waves is produced by a team consisting of Fe Bongolan, Brendan Merritt, Amy Elliott, Judith Gayle, Kelly Janes, Amanda Moreno, Casey Smith, Carol van Strum, Len Wallick, Lizanne Webb and Chad Woodward.





To unsubscribe,

click here e Wiki

|

Friends

|

Editors Contact Us Copyright © 2015 by Planet Waves, Inc. All Rights Reserved. Other copyrights may apply. >>
Some images used under Fair Use or Share Alike attribution.