New York, Feb. 3, 2015 | View as Webpage | Order Your Annual Reading




Leo Full Moon and Your Not So Secret Digital Life



Dear Friend and Reader:

The Full Moon is at 6:08 pm. I covered the Full Moon and Groundhog Day in Monday's astrology diary. In that I correct my previous incorrect assertion that groundhogs don't hibernate. In fact they are such good hibernators that as power animals, they invoke the dreamtime.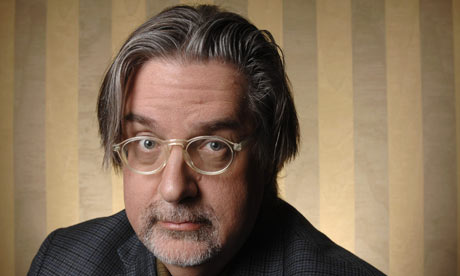 Matt Groening was born at the Leo Full Moon. Photo: The Guardian.

Please check out this page of feedback on the Cosmophilia annual edition. We have left this one in slightly longer form, preserving the original context of the writers. It's truly heartening, and about a seven-minute read.

In tonight's Planet Waves FM, I will look at the chart for this evening's Leo Full Moon. The Moon is conjunct Jupiter, and we are fresh in the beginning of the Mars-Chiron cycle and the Venus-Neptune cycle. In the second part of the program I will consider the influence of digital life on sex and sex-based relationships. These, in turn, influence all relationships and all social interactions.

Why do you want to know about this, if you don't cruise personal ads or surf porn? The reason is that the dominant media of a society shapes all of society -- not just the people who directly participate. Instantaneous two-way communication, astonishing diversity and the way the Internet turns us inside out -- removing any concept of privacy -- affect everyone. Sex with computers really means sex with robots. I know this may sound like a stretch -- I will describe that on the program.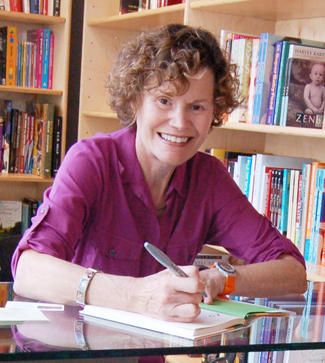 Tell-it-like-it-is author Judy Blume was born at the Leo Full Moon. Photo: Wikipedia.


It especially influences young people. I've become curious about the Pluto in Scorpio generation (approx. 1984-1995), who are currently getting the full force of a digitized world of sex and relationships. More on that soon.

Here's what's been going on on the Planet Waves main page -- a whole planet of Planet Waves.

Please note -- in order to read these materials, you must be at least a free introductory member (separate from your paid subscription) OR you need to be logged in as a Core Community or All-Access Pass holder. The Internet is confusing -- this is not so confusing, but please contact us if you need help.

Today we have your Moonshine horoscopes by Len Wallick, written for tonight's Leo Full Moon. Inner Space was published last week and the extended February monthly the week before.

Monday's Astrology Diary (mentioned above) delves a bit deeper into the totem meanings for the groundhog, and looks at the Leo Full Moon in the context of retrograde Mercury, Saturn and Vesta. There is a great discussion brewing under the post.

In Judith Gayle's latest foray into American politics and its meeting place with individual spirituality, she notes that it's up to us to stop the game; as long as money runs politics, we have a prerogative to use our voices to educate and encourage others to step into civic engagement.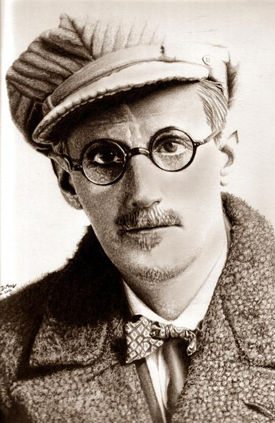 James Joyce, the ultimate modern writer, was born with the Leo Full Moon.


This week's sex-and-relationships guest-writer is Aggie Sez at SoloPoly.net. Perfect for the midpoint of Mercury's retrograde in Aquarius, the sign of groups, this piece about having a 'bottom line' in relationships and how to clearly communicate it is not limited to those who call themselves poly.

"You do the same thing, over and over; or you change," writes Sarah Taylor in this week's tarot reading. The cards' message holds in it the potential for the kind of change that takes you out of a repeating pattern -- but can you play The Fool?

In her latest column Amanda Moreno reflects on her experience of editing the featured articles in Cosmophilia -- and on the perspective she has gained over the past year now that "the underworld has turned itself inside-out," thanks to Uranus and Pluto.  

Speaking of Cosmophilia's Featured Articles, we've been spotlighting them on the main blog (and there are still a couple soon to be published to the Cosmophilia website!). Most recent have been Louise Lowrie's essay about individuating from her twin and Cosmophobia, a tongue-in-cheek horoscope on not belonging here from Madame Zolonga.

Finally, we've already published Len Wallick's latest column today, which looks past tonight's Full Moon to an encouraging aspect between retrograde Mercury and Saturn. He encourages you to participate in it actively rather than let things turn as they may.    

w/love,


To unsubscribe,
click here
e Wiki
|
Friends
|
Editors
Contact Us
Copyright © 2015 by Planet Waves, Inc. All Rights Reserved. Other copyrights may apply. >>
Some images used under Fair Use or Share Alike attribution.