New York, Feb. 10, 2015 | View as Webpage | Order Your Annual Reading




Mercury Direct in Aquarius, Lots to Think About



Dear Friend and Reader:

First, we have had mailing issues with this past Thursday night's edition. We even mailed it twice and some people still did not get it. Here is a direct link. Remember, the edition is always posted to two different locations on the Planet Waves website and archives -- good reasons to keep your login information handy.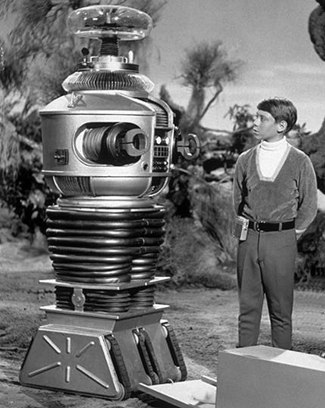 Will Robinson and the robot from Lost In Space.


Thankfully, Mercury is stationing direct in Aquarius on Wednesday just before 10 am EST (15:00 UTC). I covered this in my Monday diary entry, which includes a discussion of the evolving meaning of Mercury retrograde as we are all carried by the rising digital tide.

Speaking of digital evolution, most links in this letter go to the new Planet Waves website. People who use the new website love it. That is an invitation. 

I will take the password protection off of all the articles we post today, all of which are on the free registration level. 

However, in the coming weeks I am going to do my best to lure you into either a free registration (which gets you many excellent daily features) or an upgrade to a Core Community Pass. It's worth it!

To those who have invested years of reading and subscribing in Planet Waves, you may rejoice in the fact that we have invested in the future, and upgraded our archaic website. We can now accommodate things like individual logins and password updates. 

If you have not done so, please register with the new site. It's free and easy. Note, Core Community and All-Access members do NOT need to do this.

In tonight's Planet Waves FM, I will have more news about Mercury direct for you. Then I plan to continue the discussion of how digital life is impacting our relationships, which is another way of saying our consciousness. This is the conversation that rarely happens when a new medium takes over -- and nothing has ever come at the world so fast and furious as digital.

I will also look at the Brian Williams situation -- the managing editor of NBC Nightly News who was recently caught lying in the form of war stories and is now suspended. What Williams, the highest-rated newscaster on television, is going through reveals something about the nature of reality. 

Conference Calls Coming!

We have a few conference calls planned. They are not scheduled; we're not doing that until Mercury is direct. But to sum up: they will include calls for the recent Sagittarius, Capricorn and Aquarius birthday readings; the Cosmophilia discussion; a Core Community meeting; and finally, the rescheduling of a special class for astrology beginners and advanced students alike, Tools and Power Tools.

We will email you about these readings, and also post notices to the Planet Waves website, my personal Facebook page and the company Facebook page.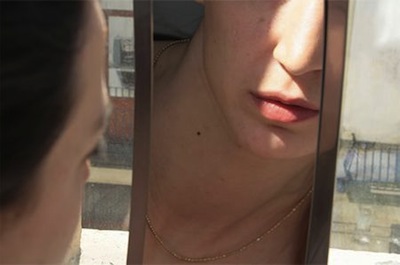 Photo by Eric Francis.


In our latest installment from the series of Cosmophilia featured articles, Maria Jawan recounts her personal journey back into her body, through various therapeutic modes, after years of dissociation. She writes, "I have started to feel more alive, and more active and I keep inviting more breath in, even though it can be hard to navigate through the intense grief it releases."

In a new column, Amanda Moreno describes her reverence for words and a respect for their power, especially in ritual -- along with the potential to get fixated on them, or to distrust of them. Yet these days she thinks "more about the container and intention than anything else."

Guest-writer Kristin Luce opens up to readers about the amazing healing that can happen with deep sexual surrender and union. She writes, "Through these encounters it began to occur to me that only in sex do we touch each other in the same place that we were conceived, that we were born, that we were nursed, and only in sex can we be held, adored and physically met in that same place."

Political-spiritual columnist Judith Gayle reports that, "despite the fact that [political regressives have] captured even more law-making authority, it's been a very good week, surprisingly, packed with positive signs and omens." Can I get a hallelujah?

Sarah Taylor was unable to write a tarot reading for this week on her usual schedule, but hopes to have one for you Wednesday -- Mercury willing, of course. And in Len Wallick's latest column he offers that the Moon's last quarter is poised to help you overcome whatever challenges Mercury's station direct may pose for you. Check the Planet Waves website around noon today for that piece.

Thanks for reading, catch you this evening over at Planet Waves FM, and KEEP IN TOUCH.

Lovingly,


Planet Waves
(ISSN 1933-9135) is published each Tuesday morning and Thursday afternoon in Kingston, New York by Planet Waves, Inc. Annual basic subscription rate: $97/year. Core community membership: $197/year. Editor and Publisher: Eric Francis Coppolino. Business Manager: Chelsea Bottinelli. Web Developer: Anatoly Ryzhenko. Astrology Editor: Amanda Painter. Copy Editor: Jessica Keet. Research, Writing and Editing: Planet Waves is produced by a team consisting of Fe Bongolan, Brendan Merritt, Amy Elliott, Judith Gayle, Kelly Janes, Amanda Moreno, Casey Smith, Carol van Strum, Len Wallick, Lizanne Webb and Chad Woodward.
To unsubscribe,
click here
e Wiki
|
Friends
|
Editors
Contact Us
Copyright © 2015 by Planet Waves, Inc. All Rights Reserved. Other copyrights may apply. >>
Some images used under Fair Use or Share Alike attribution.