New York, April 14, 2015 | View as Webpage | Order Your Annual Reading




Eris for President? Hillary's Chart and More on Planet Waves



Dear Friend and Reader:
 
Later today the Moon moves into Pisces just a couple hours before Mercury enters Taurus. This kind of harmony blends dreamy and sensitive feelings with grounded and methodical expression -- not a bad combination, especially if you're involved with creative pursuits.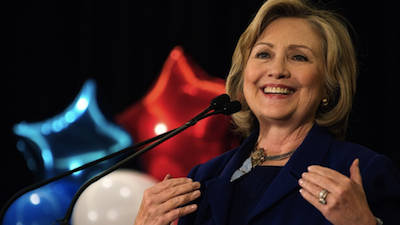 What do you mean I'm not progressive enough? Have you seen the other guys? Photo of Hillary Clinton by Bryan Thomas.

It also might help to take the edge off tomorrow's Venus-Saturn opposition, which spans the Gemini-Sagittarius axis. If you feel like you're running up against any challenges or limits in your finances or relationships today, that might be why; see if you can lean on the duality of Gemini to see more than one possibility at once.
 
Eric will consider the current astrology, as the Sun moves through its last week in Aries, in today's edition of Planet Waves FM. He'll also be looking at the event chart for Hillary Clinton declaring that she's a presidential candidate. Her announcement came just after the Moon left Capricorn and ingressed Aquarius.
 
In his discussion, Eric will talk about the many versions of Hillary's chart. Her birth data is rated as "DD" or dirty data -- there are several conflicting birth times. Is she Scorpio rising (that's what most astrologers think), Gemini rising (that's another possibility) or is she early Cancer rising, as proposed by research astrologer A.T. Mann?
 
In addition, he'll continue the discussion of the Millennials, and keep wiping away the fog from the discussion of the impact of digital technology. Machines without souls may be teaching humans that they have souls. But at what cost? Eric's musical guest will be Sloan Wainwright.
 
On the Planet Waves blog this week, Eris reigned supreme: not only did Eric feature the Sun-Eris conjunction in this week's Monday Astrology Diary, but we also featured two Planet Waves archive selections about Eris in a post on Sunday, titled Reacquainting with the Castaway Self Through Eris.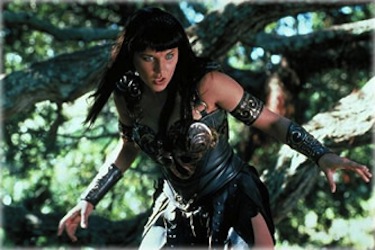 It's a shame she isn't running for President: Lucy Lawless as Xena the Warrior Princess. Initially after discovery, Eris was nicknamed Xena. Photo by Pacific Renaissance Pictures Ltd.

Elsewhere on the Planet Waves website, we have:

-- Sarah Taylor's tarot reading for the week, which speaks to how a heavy heart can feel like it is holding you down and back. Yet if you look carefully, you'll see you have an Ace up your sleeve.
 
-- Stanley Siegel, guest-writer and editor-in-chief of Psychology Tomorrow, considers how anger can heal us, ultimately balancing us as we use it to find affirmation and integrity.
 
-- Judith Gayle considers that we have the option to change how we fit into "this little box of ours," if we're willing just to push a little on this world that is changing, too.
 
Later today, Len Wallick's column will publish to the website, and I'll be back first thing on Thursday with a post about the weekend's astrology.  
 
Please note that to read and comment on most of our writers' columns, you'll need to register on the blog (we call it an Introductory Membership, so that casual visitors get a sense there's much more they could get from their PW experience). You can sign up for free here, if you have not already.
 
Yours & truly,



Amanda Painter

P.S. With one week left of Sun in Aries, you can get instant access to the Aries birthday reading for just $29.95. You can also get a jump on your Taurean friends' birthdays: pre-order the Taurus birthday reading for them now for just $24.95.

Planet Waves (ISSN 1933-9135) is published each Tuesday morning and Thursday afternoon in Kingston, New York by Planet Waves, Inc. Annual basic subscription rate: $97/year. Core community membership: $197/year. Editor and Publisher: Eric Francis Coppolino. Business Manager: Chelsea Bottinelli. Web Developer: Anatoly Ryzhenko. Astrology Editor: Amanda Painter. Copy Editor: Jessica Keet. Research, Writing and Editing: Planet Waves is produced by a team consisting of Fe Bongolan, Brendan Merritt, Amy Elliott, Judith Gayle, Kelly Janes, Amanda Moreno, Casey Smith, Carol van Strum, Len Wallick, Lizanne Webb and Chad Woodward.






To unsubscribe,

click here e Wiki

|

Friends

|

Editors Contact Us Copyright © 2015 by Planet Waves, Inc. All Rights Reserved. Other copyrights may apply. >>
Some images used under Fair Use or Share Alike attribution.