New York, April 21, 2015 | View as Webpage | Order Your Annual Reading




Welcome to Solar Taurus and a Wealth of Planet Waves



Dear Friend and Reader:
 
With the Sun now in Taurus, we enter the heart of this season. Whether it's spring or autumn where you live, solar Taurus indicates we're moving into Beltane territory: that marker between equinox and solstice infused with the theme of fertilizing the proverbial fields. That is, sex.
 
In today's Planet Waves FM, Eric will cover the ingress of the Sun into Taurus, which took place Monday. He will consider the secrets of Taurus and also the planets in Taurus -- with special focus on 1992 QB1 and Sedna.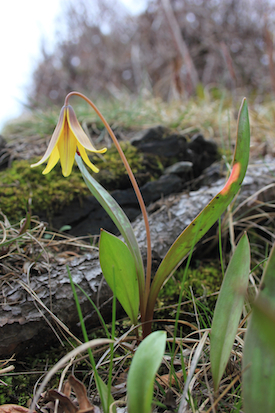 Photo by Amanda Painter.

In the second part of the program, Eric and Planet Waves writer Sarah Taylor talk about masturbation, and in particular, its help as part of a sexual healing process.
 
Eric got the conversation started in Monday's Astrology Diary, with a focus on how the external themes of Taurus are rooted in (and related to) the inner value of self -- that is, self-esteem. Readers have been chiming in with their personal insights on that topic.
 
If you have a Taurus Sun or rising sign (or Moon), or if you know someone who does, you can be sure Eric will get even deeper into these ideas in the upcoming Taurus birthday reading (which makes a great gift!).

Not sure how the Sun sign, rising sign and Moon sign work together in a chart (or why they matter)? Eric will be conducting a class on the basics of reading your own chart on May 2.

He's also getting started on the Millennials Reading, available for pre-order now for those in that generation and their parents (and grandparents).
 
Elsewhere on the Planet Waves website: Sarah Taylor describes an Ace up your sleeve that reunites you with your intuition (and heart); Judith Gayle considers Hillary Clinton's declaration to run for President and the bizarre candidates on the Right; and Amanda Moreno considers some ways we can spiritually re-frame (and live differently) our online experience.
 
This week's sex-and-relationships column asks about the difficulty Millennials seem to have with true intimacy in relationships. And Madame Zolonga has returned to Planet Waves with a cheeky astrological interpretation of the over-versus-under toilet paper question.
 
Note that if you are not a Core Community Pass or All-Access Pass holder, you'll need a separate, free registration to read those columns (if you have not yet registered).
 
As always, be sure to check the website later today for Len Wallick's newest blog post. I'll be back on Thursday (as will Len) with your late-week astrology -- and Eric will have your monthly horoscopes for May (sure to be juicy) in this week's emailed Thursday edition.
 
Yours & truly,



Amanda Painter
 
P.S. If you'd like to get a deeper sense of how Eric is approaching the Millennials reading, give this letter a look.

Planet Waves (ISSN 1933-9135) is published each Tuesday morning and Thursday afternoon in Kingston, New York by Planet Waves, Inc. Annual basic subscription rate: $97/year. Core community membership: $197/year. Editor and Publisher: Eric Francis Coppolino. Business Manager: Chelsea Bottinelli. Web Developer: Anatoly Ryzhenko. Office Manager: Lauren Gdovin. Client Services: Amy Elliott, Lisa Gatto. Astrology Editor: Amanda Painter. Copy Editor: Jessica Keet. Research, Writing and Editing: In addition to those listed above, Planet Waves is produced by a team consisting of Fe Bongolan, Amy Elliott, Judith Gayle, Kelly Janes, Amanda Moreno, Casey Smith, Carol van Strum, Len Wallick, Lizanne Webb and Chad Woodward.





To unsubscribe,

click here e Wiki

|

Friends

|

Editors Contact Us Copyright © 2015 by Planet Waves, Inc. All Rights Reserved. Other copyrights may apply. >>
Some images used under Fair Use or Share Alike attribution.