New York, June 16, 2015 | View as Webpage | Order Your Annual Reading




An Invisible Wave Sweeps Through



Dear Friend and Reader:
 
New Moons tend to be rather quiet, internal events in our experience of them, unlike Full Moons. This morning's Gemini New Moon, which was exact at 10:05 am EDT (14:05 UTC) may have felt more expressive to you -- even if you have difficulty articulating the message that's coming through; Mercury is, after all, still shaking off its recent retrograde, and many people I know are wrestling with the related challenges.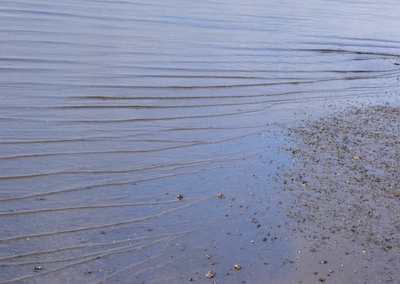 Photo by Amanda Painter.

Eric touched on a primary reason why this New Moon feels a little different in Monday's Astrology Diary: Not only are the Sun and Moon aligned opposite the Galactic Core, which is the central 'homing signal' of our galaxy, but feisty Mars is also closely conjunct the Sun and Moon. Eric wrote, "This can feel like an invisible wave rising, and describe some event that has a wide and sweeping influence."
 
On Planet Waves FM, Eric will cover this morning's Gemini New Moon with a detailed look at that chart. In the second half of the program he will play his interview with Eric McLuhan on the currently unfolding renaissance. Eric McLuhan is the son of media theorist Marshall McLuhan. This will be published a bit earlier in the day than FM usually runs.
 
Speaking of the McLuhans, Andrew McLuhan (from the youngest generation in this family of media philosophers) has joined Eric (Francis) for the concluding chapter of the Ultimate Mercury Retrograde Reading. Their discussion, which took place Monday night, is on "the writing crisis." They go a lot further than that, discussing the implications of newer media on the written word. This is available to those clients who have purchased the reading, as well as to All-Access Pass holders.
 
Elsewhere on the Planet Waves website, Fe Bongolan reconsiders her initial assessment of Pope Francis I, in light of his recent statements on our responsibility to address global warming and wage inequality. And Judith Gayle identifies the big step forward we took this week in the midst of shocks to the political system.
 
Sarah Taylor explains why The Tower in this week's tarot reading need not be feared; what it pushes aside is no longer truly feeding you. Amanda Moreno, tapping into similar themes, asks if it isn't time to look our tandem destruction and creation impulses in the face -- and move forward.
 
Note that depending on when you visit the website, you might need to click the "Older posts" link at the bottom of the page to get to some of these articles. To read them, you'll need to be signed into the website. That's also true for Len Wallick's column today, which should post just after noon EDT.
 
Email us at cs@planetwaves.net if you get stuck -- or if you'd like to share insights or responses about any of these offerings, or of your experience of today's New Moon.
 
Yours & truly,



Amanda Painter
 
P.S. You have unique opportunity to learn astrology with Eric this Saturday. He's offering a class called Retrogrades, Reincarnation and Re-membering; you can read more about it here (All-Access Pass members, watch your email for your special rate.)




To unsubscribe,

click here e Wiki

|

Friends

|

Editors Contact Us Copyright © 2015 by Planet Waves, Inc. All Rights Reserved. Other copyrights may apply. >>
Some images used under Fair Use or Creative Commons attribution.