New York, Aug. 25, 2015 | View as Webpage | Join our Core Community




You can now listen to Astrology for Artists – The Art of Living prior to purchasing it. Then you can pick your own price. Please see this letter for more details, how to listen and your pricing options. This is our summer fundraiser. We are running behind for the month, so please offer what you can and share the letter with your friends. Thank you for your kindness. -- efc


Apropos of Virgo: Why Are Young Women 'Controversial'?

Dear Friend and Reader:

In tonight's edition of Planet Waves FM [PLAY PROGRAM], I ask the question: Why are young women so controversial? Back to that in a moment. First, I tell the story of a blackout in my neighborhood, which is why tonight's program is delayed. This is my revelation about how my community was freed for a few moments from the slavery of electricity -- an example of how 'the medium is the message'.


Zoe West, who began her modeling career working for me in Book of Blue, in police custody for being painted and nude in Times Square. The charges were dismissed -- it was legal conduct. The City of New York had to pay her $15,000 damages. Photo by Harry Von Rittern.


As for young women. I begin by reading a New York Times editorial from this past Saturday about the political havoc being caused in New York City by painted topless women who pose for tips with tourists.

City officials and the tabloid press are falling all over themselves to address the 'threat' of the female nipple, in Times Square of all places.

This, even though it's perfectly legal in New York State (which includes the city) for women to go topless anywhere that men can.

So, what is the controversy, really? What is the fuss? Why should a female nipple require a citywide task force more suited to combating terrorism? How is this even possible with all the problems in the world? I try to answer that question.

In the second half of the program I read the chart for the Pisces Full Moon, which happens Saturday afternoon. The Full Moon (chart below) reaches across the Jupiter-Neptune opposition -- the Sun is conjunct Jupiter in Virgo, and the Moon is conjunct Neptune in Pisces. The Full Moon rings in this rare opposition between two slow-moving planets.


Pisces Full Moon, during the day Saturday in the United States, the UK and Europe. The Full Moon reaches across the opposition of Jupiter in Virgo and Neptune in Pisces, welcoming that rare and new aspect into existence.

I also go over the minor planet pattern that's behind the scenes, describing the many asteroids and Kuiper objects that are back there. I reference an article about 1992 QB1.

In the last segment I read a chapter about how women have been treated historically, in different countries including recently in Europe, from a book called The Sex Chronicles by Lance Rancier.

As difficult as it is for women in contemporary society -- prejudice and discrimination are still rampant -- things are a lot better than they were at just about any other time in history.

We can and must keep improving things, but it's also wise to recognize where we've been and where we are. For example, women in the United States have had the right to vote for less than 100 years.

My musical guest is the brilliant, talented, should-be-legendary Sasha Pearl, making her second appearance on Planet Waves FM. Here is her bandcamp page, and here is her homepage.

Lovingly,







Moonshine Horoscope and Other Stuff on Planet Waves



Dear Friend and Reader:

This week we have Len Wallick's Moonshine Horoscope.

Eric is sharing his weekly horoscope with everyone this week. This edition looks at the Sun's ingress into Virgo, Jupiter in Virgo, Venus getting ready station direct and other psychological phenomena.

This week's articles on the Planet Waves website address the various changes currently taking place in the sky. Eric's Monday Diary looks at the Sun and Jupiter in Virgo. He considers the Virgoan tendency to self-criticism, and how you can use the incoming, warm planetary energy to embrace, forgive and heal yourself.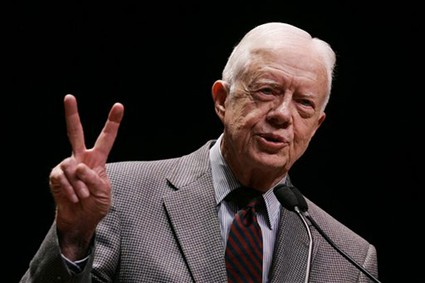 Former U.S. President James Earl Carter.


Judith Gayle honors the statesmanship and grace of Jimmy Carter, following his diagnosis of brain cancer.

Fe Bongolan reports on the China explosions, the stock market crash, and the Ashley Madison hack, explaining the connections with the approach of fall and Venus retrograde, respectively.

The sex and relationships guest post this week comes courtesy of the superb Robot Hugs and its take on the surprisingly wide field of reproductive rights. Meanwhile, Amanda Moreno explores the intriguing concept of astrology as time travel, and how transits can help you deal with your shadow material.

Sarah Taylor's Weekend Tarot reading deals with transformation from without that excites a transformation within, which perhaps already needed to occur. Conversely and in complement, Len Wallick discusses how you can open up to change by simply listening as Mercury approaches echo (or shadow) phase.

Finally, please check out Eric's announcement regarding our midyear fundraiser, The Art of Living. To celebrate how special this reading is, we are offering a brand new honor payment system. Listen to the reading first, let it help you -- and choose the amount you would like to pay.

Best wishes,



Amy Elliott


Virgo Birthdays 2015: Jupiter In Your Sign

The Astrology Reading You've Been Looking For




Discover how astrology can provide you with clarity, focus, fresh ideas and confirmation -- personally relevant and in surprising detail
Your work is of the very highest integrity and continually stands out in my personal and professional life as an example of the finest personal / creative / planetary ethics, discipline, joy, adventurousness, mastery, and accountability. Thank you. It's like nothing else. -- Megan Matson
Dear Friend and Reader:
 
What do you do when a major planet enters your sign for an extended stay? If you know Planet Waves, you know your first step is always clear: get a hold of the latest audio reading by Eric Francis for your sign.

It also makes a fantastic, meaningful and long-lasting gift for the special Virgo in your life.

Last week Jupiter entered Virgo for the next year. Since Jupiter rules all things expansive, this is big news for everyone. But it's especially opportune for anyone with a Virgo Sun, rising sign or Moon -- and I'll get to why that is in a moment.
 
Eric knows that astrology is best used for planning, problem solving and personal growth.
 
Using techniques he's developed and refined in 20 years of client sessions, he talks about aspects of your experience that you've been questioning, thinking about or trying to work out -- in caring, human language with a minimum of astrological jargon. Here's what one listener said about one of Eric's amazing recent Virgo readings:
"I am really, really enjoying this year's look at Virgo. This is a beautiful reading of the sign -- and also a new, rare journey into the layers, in a context that feels very healthy. The entire presentation is both empowering and nourishing."
If you love someone with a Virgo Sun, rising sign or Moon, you'll want to pre-order the 2015 Virgo Birthday Reading now, for only $24.95. These best-selling readings make a thoughtful, useful and valued gift.

Note that the price will increase after the reading publishes; if you pre-order now, you'll lock in the lowest price.

This year, anyone with a strong Virgo signature is being challenged to express their potential boldly, fully and tangibly in service to their higher ideals -- and to humanity itself. Eric's 2015 Birthday Reading for Virgo will provide indispensable assistance for you as you stretch with Jupiter, and find the creative opportunities in any challenge.

You really do deserve to harvest the rewards of your potential. Begin practicing your year of self-expansion now.
 
Yours & truly,



Amanda Painter
 
P.S. In addition to the two astrology segments, a tarot reading, and photos of the tarot cards and charts Eric uses, you will get access to last year's Virgo reading, so you can check his accuracy and your progress. Read more Virgo Birthday Reading details here.



Planet Waves (ISSN 1933-9135) is published each Tuesday morning and Thursday afternoon in Kingston, New York, by Planet Waves, Inc. Core community membership: $197/year. Editor and Publisher: Eric Francis Coppolino. Web Developer: Anatoly Ryzhenko. Office Manager: Lauren Gdovin. Astrology Editor: Amanda Painter. Astrology Fact Checker: Len Wallick. Copy Editor and Fact Checker: Jessica Keet. Client Services: Amy Elliott. Media Consultant: Andrew Marshall McLuhan. Research, Writing and Editing: In addition to those listed above, Planet Waves is produced by a team consisting of Fe Bongolan, Judith Gayle, Kelly Janes, Amanda Moreno, Carol van Strum, Len Wallick, Lizanne Webb and Chad Woodward.






To unsubscribe,

click here e Wiki

|

Friends

|

Editors Contact Us Copyright © 2015 by Planet Waves, Inc. All Rights Reserved. Other copyrights may apply. >>
Some images used under Fair Use or Creative Commons attribution.