New York, Nov. 10, 2015 | View as Webpage | Join our Core Community




Scorpio New Moon, an Erotic Theory of Jealousy, and IBT 101



Dear Friend and Reader:

Before we get to tonight's program, first a few points of housekeeping. I am soliciting input in the 2016 annual edition, called Vision Quest. Here's how we're doing that -- and there's a reward for clicking through.

If you're a fire sign, please use this link to comment. If you're an earth sign, use this link to comment. If you're an air sign, use this link to comment, and if you're a water sign, use this link to comment.

If you click through, you'll see that we've opened up access to the 2015 annual, called Cosmophilia. This includes the written and audio elements of the reading. We'll have the initial purchase offer for Vision Quest in your inbox Thursday evening -- please check for it.

We begin with the lowest price, and then gradually increase the price as publication approaches. The reading is usually ready around the first week of January.

As for tonight's edition of Planet Waves FM [link to program] -- I begin with a reading of the Scorpio New Moon chart. That event is Wednesday at 12:47 pm. In the second segment, I go over my erotic theory of jealousy, which, in a word, is compersion. I reference an article called Jealousy and the Abyss, which represents the 'other' theory of jealousy -- the not-so-erotic theory. This segment provides some excellent information on the root causes of jealousy, how to think about it and what you can do about it -- that is, how to take jealousy as a teacher and spiritual tool.

Finally, in the third segment, my guest is Carol van Strum, author of A Bitter Fog, who will talk about the infamous Industrial Bio-Test Labs scandal of the 1970s and early 1980s. This was one of the most impressive disasters in scientific history, involving a testing lab that generated fraudulent test results for companies such as Monsanto.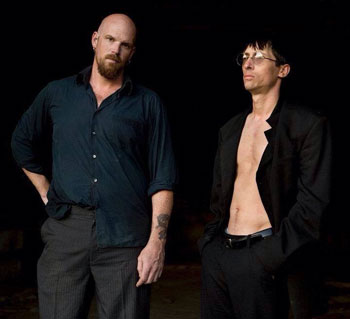 Tim Curtis Verdosa and Roland Hasbrouck of

Black Horse Riders

, today's musical guest on Planet Waves FM.

My musical guest is Black Horse Riders, a local ensemble based here in the Hudson Valley. Their spacious, haunting music is perfect for this Scorpio time of year.

Speaking of Scorpios -- your birthday reading will be ready Saturday. You can still get the pre-order price -- a very affordable way to get excellent, real, reassuring astrology. I just received this comment from a Libra reading customer a few minutes ago:

"I have been listening to your Libra reading in 2015. I am in love with it and listen to it to calm myself down. My self identity and values are being reshaped and it's quite uncomfortable and unsettling and scary."

These readings are indeed intended to provide both spiritual insight and a place to feel better about yourself. And you'll get some very helpful information about the past two years of your life -- and your astrology going forward into 2016.

Thanks for taking advantage of this -- I am sure you will find it both helpful and reassuring.

With love,



PS -- I will be on the Caravan to Midnight program tonight, Tuesday, Nov. 10. I know that relatively few of you are subscribers to John Wells' website, so John has authorized me to publish the audio on Planet Waves FM. The discussion is about Monsanto, its history and GMO foods.

Here is your link.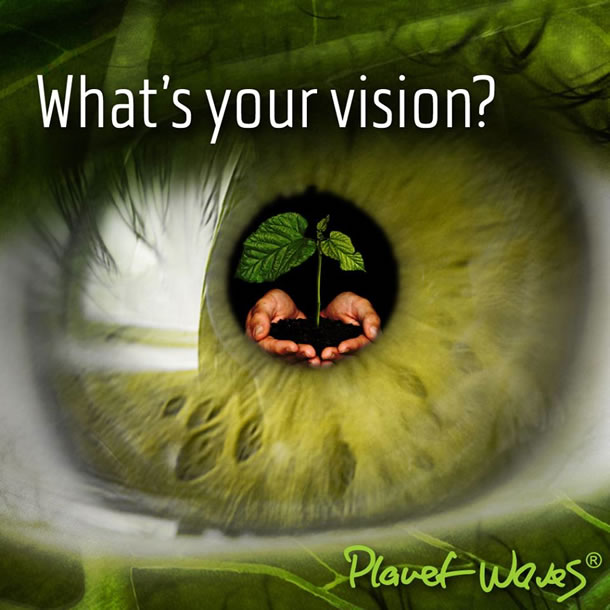 What's your vision?




The Scorpio New Moon and You



Dear Friend and Reader:
 
Wednesday is the Scorpio New Moon, exact at 12:47 pm EST (17:47 UTC). This is the Sun and Moon in the same degree of the zodiac (in this case, mid-Scorpio), making a conjunction. All New Moons signal a new cycle beginning, including the New Moon in a sign associated with secrets and other things often kept 'in the dark'; eventually, all things grow toward the light.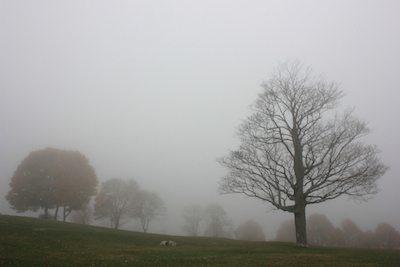 Photo by Amanda Painter.

I've discussed the Scorpio New Moon in the Monday Astrology Diary -- along with its apparent 'foil' this week: Venus in Libra (Venus entered Libra on Sunday). While Venus in Libra brings an air of elegant diplomacy to relationships, the Scorpio New Moon is concentrating passions inwardly.
 
Len Wallick has continued the conversation today, bridging this week's New Moon and the move of Scorpio's traditional ruler, Mars, into Libra on Thursday. If the New Moon and Mars in Libra indicate humble beginnings, the implication is that 'up' is your likely next direction.
 
Sticking with Scorpio a moment: last I heard, Eric was in the beginning stages of the Scorpio Birthday Reading for 2015. It's not too late to pre-order this must-have reading as a gift for any Scorpios in your life (including yourself) who could use a little insight into rebuilding and integrating Saturn's lessons, now that it has moved on to Sagittarius.
 
Sarah Taylor describes this week's tarot reading as signifying a development in who you are, how you present yourself to the world, and how you act. The next step on your journey is a defining one, and a step you're more than equipped to take.
 
Amanda Moreno asks whether it's possible to question the cultural biases and privilege inherent in the popular ideas of 'radical self-love' and 'everything happens for a reason', while still finding value in those concepts in certain contexts. Do we need to throw the meme out with the bathwater?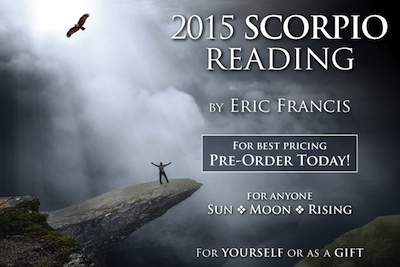 You can still pre-order the Scorpio Reading for the lowest price

here

; it will be ready soon, and the price increases after publication.

Speaking of questioning accepted concepts: in this week's featured sex-and-relationships column, Clementine Morrigan points out the lack of discussion of mental illness -- and its effect on a person's ability to handle jealousy -- in mainstream literature on polyamory, and she expresses her desire to open up the conversation.
 
Judith Gayle tackles truth, 'truthiness', and the compromised relationship between politicians, the media and us -- charting the unfortunate course from Watergate, to the fall of Dan Rathers, and on to the current truth-challenged Republican front-runners as they admonish toothless TV networks.
 
In Madame Zolonga's most recent column, she takes a break from the technical subtleties of astrology and addresses the dilemma of a self-described Libra 'Princess' who can't decide between her married Gemini beau and a proposing Scorpio. As usual, Madame Z gets to the more important questions behind what the reader's asking.
 
Madame Zolonga will be back tomorrow on the website with a new column, as will Len Wallick on Thursday. Like last week, my Thursday column looking at the weekend astrology has been commandeered for the Thursday subscriber issue, so look for that (with horoscopes by Len) in your inbox or on the Planet Waves website late Thursday evening.

Yours & truly,



Amanda Painter



Planet Waves (ISSN 1933-9135) is published each Tuesday and Thursday evening in Kingston, New York, by Planet Waves, Inc. Core community membership: $197/year. Editor and Publisher: Eric Francis Coppolino. Web Developer: Anatoly Ryzhenko. Office Manager: Lauren Gdovin. Astrology Editor: Amanda Painter. Astrology Fact Checker: Len Wallick. Copy Editor and Fact Checker: Jessica Keet. Client Services: Amy Elliott. Media Consultant: Andrew Marshall McLuhan. Research, Writing and Editing: In addition to those listed above, Planet Waves is produced by a team consisting of Fe Bongolan, Judith Gayle, Kelly Janes, Amanda Moreno, Carol van Strum, Len Wallick, Lizanne Webb.






To unsubscribe,

click here e Wiki

|

Friends

|

Editors Contact Us Copyright © 2015 by Planet Waves, Inc. All Rights Reserved. Other copyrights may apply. >>
Some images used under Fair Use or Creative Commons attribution.