New York, Nov. 17, 2015 | View as Webpage | Join our Core Community




What Happened in Paris?



Dear Planet Waves Reader:

In tonight's program, I take on the question: What happened in Paris? As you know, Friday night there were a series of terrorist attacks in Paris. But what really happened and why?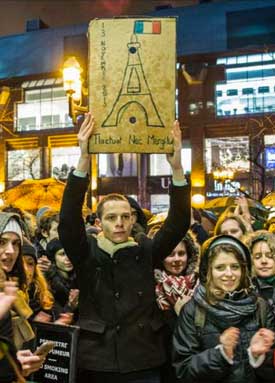 Photo: Montreal Gazette.

I look at the issue from several viewpoints -- the credibility of the story, the politics behind it, and the astrology. I compare elements of the fact pattern to previous events; there are some striking similarities. 

I look at several astrology charts, including a classical chart of the event (with planets out to Saturn), a modern chart (with the set I usually use), and the chart for France's Fifth Republic. I've included the charts on the program's website.

Planet Waves FM is now an affiliate station of Pacifica Radio. I will send out a more formal announcement soon; however, as a benefit of this we are now able to publish any of Pacifica's programs. That would include today's edition of Democracy Now! hosted by Amy Goodman. 

Amy's program includes a somewhat high-strung but I think essential-listening interview with Abdel Bari Atwan on how the U.S. and Saudi Arabia aided the growth of the Islamic State.

In an extended third section, I interview Carol van Strum about the IBT Labs scandal mentioned last week. This was the revelation of a "safety" testing lab that prepared custom results for companies includng Monsanto.

Carol mentioned that two resources are available -- the revised version of her book, A Bitter Fog, which includes all of Peter von Stackelberg's original articles on IBT Labs; and a newer book called Poison Spring, which tells the story of the lab scandal from inside the FDA.

Music on tonight's edition of Planet Waves FM includes a live playing of Blues for Allah, a Grateful Dead rarity (they played it just five times in concert).

Thanks for tuning in.

With love,




On Seeking Clarity, and the Quest for True Vision

Dear Friend and Reader:

In our moment of history, it's difficult to see anything clearly -- ourselves, our lives, the world, the future, even the past. We live with a feeling of being constantly on edge, or on the edge, often straining for clarity. Respecting this state of existence, my 2016 annual edition is called Vision Quest, and it's focused on our need to go beyond clarity; my intent is to help you discover and focus a vision for your life. That's what the planets are describing, and what I am hearing.

First, though, I have a short story for you, about the spiritual path we call astrology.

One of the first spiritual books ever given to me was Illusions: The Adventures of a Reluctant Messiah. Written by Richard Bach while, unbeknownst to him, Jonathan Livingston Seagull was becoming an international bestseller, this book helped put a lot of people on the spiritual path -- maybe even you.

Illusions is the story of an unusual man named Donald Shimoda whom Bach met while flying around the country in his antique biplane, hopping from hayfield to hayfield out in places like Kansas. This was Bach's version of a Vision Quest.

Shimoda, a fellow barnstorming pilot, has a book of aphorisms containing bits of wisdom for people on the journey of self-awareness. In it is the idea that "we teach what we most need to learn."

Each autumn, wherever in the world I may be, I set out on the annual edition of Planet Waves. I prepare intimate, spiritually grounded readings for you, relating to the 12 Sun signs and rising signs.

Each annual comes with a collection of articles and art which I think of as being a record of the times in which we're living.

Read more...



Bringing Light and Context to the Darkness



Dear Friend and Reader:
 
In addition to Eric's investigation of the chart for the Paris attacks by members of the Islamic State, Planet Waves writers and artists have found ways to contextualize the fear, sadness and difficult politics we're all trying to process. I realize that anyone who is especially sensitive might be feeling overwhelmed, numbed or uneasy, and I invite you to join us in the comment sections of any of this week's posts if you need a sane and safe space in which to process your thoughts and emotions.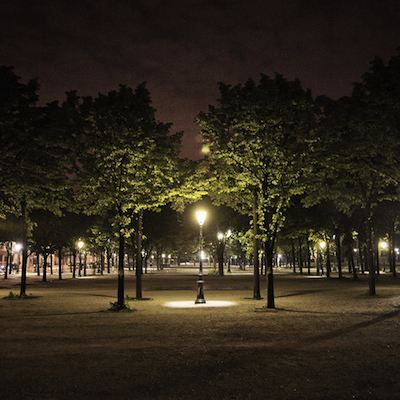 Photo by Danielle Voirin. She writes: "A peaceful light shines in Place des Invalides, Paris, in front of the museum of French military history. It seems, from my observations, that light travels farther, moves faster and lasts longer than darkness."

I'd particularly like to highlight Danielle Voirin's daily photos so far this week. Dani lives in Paris; her images and accompanying words have offered some light in the darkness.
 
In this week's Monday Astrology Diary, I considered this week's Sun-Mercury conjunction in Scorpio in the context of events in Paris and Beirut. Sun-Mercury are opposite Sedna in Taurus, perhaps prompting thoughts about your ability to regenerate what had been cut off, and the ways we somaticize our emotions.
 
Len Wallick's column today provides some solace and perspective in the sky to counteract the painful and wearying current events we are all living through. In Mercury's conjunction to the Sun lies the possibility of tomorrow transcending whatever your life has been; Neptune stationing direct in Pisces serves as a clarion call to serve humanity, and to imagine a world that affirms life.
 
Fe Bongolan used her Monday column to collect her thoughts on this weekend's attacks by ISIS in Paris and Beirut -- and she invokes an old Native American parable beseeching us to consider carefully which wolf we choose to feed within ourselves in the coming days, weeks and months.
 
Moving away from current events coverage, we have the usual weekend columns (minus Judith Gayle -- she'll be back this Saturday). Sarah Taylor investigates in the Weekend Tarot Reading what happens when the Nine of Swords meets its polar opposite in the Ace of Cups. She invites you to explore the journey you've taken to get here, and what is waiting for you when you step up and declare to yourself who you are.
 
Amanda Moreno wants to talk about Uranus -- yours and hers. In the natal chart, the placement of Uranus can indicate where de-conditioning or liberation processes can be worked through in our lives in a unique way. It is where we can create our own mythology -- and also where we can see karmic triggers.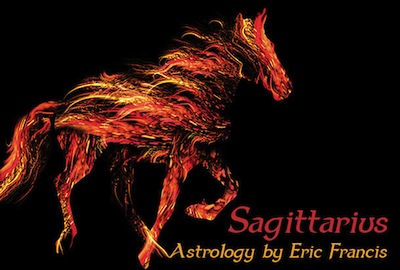 Attention anyone with Sagittarius Sun, rising or Moon: with Saturn now firmly in your sign, you can expect to be called on to concentrate your energy and focus on some new goals. Eric will address how this might shape up for you in the upcoming 2015 Birthday Reading (which is completely different from your Vision Quest annual reading).

Pre-order your Birthday Reading now

for the discounted price of $24.95.

With the Sun in Scorpio, attention turns to themes of sex and sexuality (though on Planet Waves, these conversations happen no matter the time of year). Yet one facet of sex and our sexual organs that people rarely want to talk about is the potential (and reality) of sexually transmitted infections (STIs).

In this week's linked-to sex and relationships post, Zoe Ligon recounts her process of deciding whether to engage sexually with a potential partner with genital herpes; comments so far have been especially insightful.
 
Lastly, Madame Zolonga's column will not be appearing tomorrow, but you can read last week's gem if you have not already. When a mother writes in to ask about her Pisces daughter's art passion -- and the rift it is causing with the girl's Capricorn dad, who wants her to forego art school for a 'big' college -- Madame Z offers some solid thoughts for the family to consider as their daughter plots her next educational steps.
 
As with last week, Len will be filling in for Eric on the horoscopes for this week's subscriber issue, and I'll be covering the lead astrology essay. Eric will be back on duty next Wednesday (due to the Thanksgiving holiday) with your December monthly horoscopes and article.
 
Yours & truly,



Amanda Painter



Planet Waves (ISSN 1933-9135) is published each Tuesday and Thursday evening in Kingston, New York, by Planet Waves, Inc. Core community membership: $197/year. Editor and Publisher: Eric Francis Coppolino. Web Developer: Anatoly Ryzhenko. Office Manager: Lauren Gdovin. Astrology Editor: Amanda Painter. Astrology Fact Checker: Len Wallick. Copy Editor and Fact Checker: Jessica Keet. Client Services: Amy Elliott. Media Consultant: Andrew Marshall McLuhan. Research, Writing and Editing: In addition to those listed above, Planet Waves is produced by a team consisting of Fe Bongolan, Judith Gayle, Kelly Janes, Amanda Moreno, Carol van Strum, Len Wallick, Lizanne Webb.






To unsubscribe,

click here e Wiki

|

Friends

|

Editors Contact Us Copyright © 2015 by Planet Waves, Inc. All Rights Reserved. Other copyrights may apply. >>
Some images used under Fair Use or Creative Commons attribution.