New York, Dec. 1, 2015 | View as Webpage | Join our Core Community




Facing the Future



Dear Friend and Reader:

In tonight's edition of Planet Waves FM, I consider the touchy issue of facing the future in a time of global and individual struggle. I look at climate change, the cover-up of global warming by Exxon, and other factors. I also give a close reading of Saturn square Neptune and the fear factor. In the last segment I continue my review of The Game by Neil Strauss.

My musical guest is Sean Crimmins, a local songwriter.

Lovingly,



PS -- I was having a problem with a component and there is an audio quality loss in this edition. Apologies for that. --efc



Dreaming as Vision Questing



By Jeanne Englert

I am a deer using my whiskers to experience the beauty of a chair. I call my pet bear so I can feed him. He is far away but I can see him coming. I have new eyes that allow me to see into the depths of the sea. A clear and determined voice awakens me in the night, calling my name.   
Wisps of dreams gathered in the morning, all palpable experiences of the night. In sleep we touch the other dimensions beyond the time and space of waking life.

I set an intention for a dream that would help me understand dreaming as vision questing. In the remembered dream, I start on a journey along a dirt road, continuing down an almost vertical descent to the banks of the Hudson River and driving north through the waters of the river without a road.

The surrounding landscape is as clear as the waters I navigate.

Within the dream, I recall a similar path of getting to the ocean when I'm in San Francisco. The navigation in the dream is treacherous. I clutch the steering wheel for dear life, never sure if I'm going to make it. I am exhausted yet exhilarated when I awake. The dream is filled with uncertainty at every juncture but ultimately leading me to forge my own path through the waters of the dreamscape.

A quest, whether in dreams or waking life, takes us into the multi-dimensional universe in which we live, to a place where connecting with spirit and receiving guidance are possible. Our dreams are a journey within which we are initiated over and over again. Our inner dream guides nudge us towards transformation, to the next step, challenging our endurance but remaining loyal to our highest good.

With intention, dreaming becomes a spiritual quest deepening the connection to our higher self, supporting our healing, and assisting us in navigating our lives.


---
This is the latest in a series of letters connected to Vision Quest, the 2016 annual edition of Planet Waves. You can read the prior letter in the series here, and the first letter -- introducing the project -- on this page. 
---



Your December Marie Claire Horoscopes and More on Planet Waves



Dear Friend and Reader:

Welcome to December. I'm trying to wrap my brain around the fact that we've just begun the last month of 2015, given what a year it's been. To help you with that as well, we have your Marie Claire horoscopes for December here, written by Eric.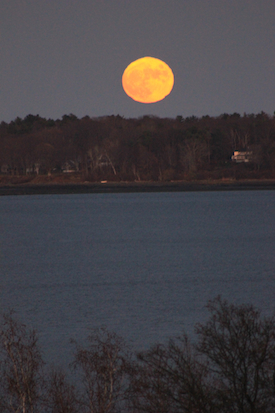 Last week's Gemini Full Moon rising above Casco Bay, Maine. Photo by Amanda Painter.

As we wind down this year, the standout aspect of 2016 has just made its first exact contact: the Saturn-Neptune square. The Sun passed through this aspect pattern to begin the week, setting the tone of our awareness; simultaneously, Mercury conjoined the Great Attractor in Sagittarius and squares Chiron today, with a message to beware of polarization. I've covered this astrology in the Monday Astrology Diary.

Len Wallick takes the potential to feel overwhelmed by the world and asks you to consider that you are alive at this moment specifically to make use of the empowering perspective being granted by the current astrology -- and an awareness of history.

Sharing Len's view of our collective power (if we choose to use it for the good of all), Fe Bongolan writes that the 'elephants' at the Paris climate summit need to watch where they step -- and step quickly -- while the rest of us rise up and get in their faces to insist on meaningful steps to drastically slow global warming.

Sarah Taylor's tarot reading for the week published on Monday. Whether you've felt stuck between two options or like there is no other option, this week's cards suggest you're on track to get what you need in that regard, and to feel more vibrant and present.

Amanda Moreno's column this week explores the re-emergence and dissolution of inner scripts, and the importance of having containers where we can be in flux with questions of belief at both the personal and collective levels.

In a Thanksgiving-themed offering, Judith Gayle recounts insights she's gleaned from stories of her ancestors who came to this continent on the Mayflower, and surveys reactions to National Geographic's Saints and Strangers miniseries, which attempted to present a more balanced view of Pilgrim-Native relations.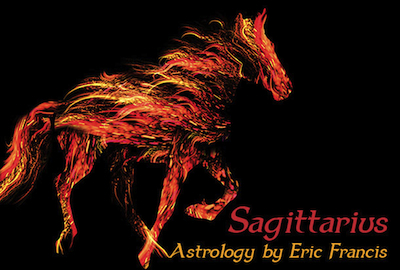 Pre-order the 2015-16 Sagittarius Birthday Reading

here

, for yourself or as a gift -- only $24.95 until after the reading publishes.

Speaking of holidays, most of us could use a helping hand with making them less stressful. But to be caught between a Leo Sun mother and a Leo rising mother-in-law, both of whom insist on running the show (and hold a grudge about one worried reader's elopement) requires a special approach (and a few words about Saturn), in Madame Zolonga's last column for Planet Waves.

In this week's sex-and-relationships post, an excerpt from performance artist and filmmaker Michele Beck's documentary "My Erotic Body" explores the transformative power of pole dancing. Removed from strip clubs and relocated in women-only classes, this dance form offers a safe space in which to liberate feminine sexual power that has been repressed, cut off, shamed out of existence, misunderstood or misdirected in the lives of many women.

Len and I will be standing in for Eric again in the Thursday subscriber issue while Eric forges ahead with your annual Vision Quest readings. And in the meantime, don't forget to pre-order the 2015-16 Sagittarius Birthday Reading for any of your centaur friends and family with a birthday coming up this month.

Yours & truly,



Amanda Painter



Planet Waves (ISSN 1933-9135) is published each Tuesday and Thursday evening in Kingston, New York, by Planet Waves, Inc. Core community membership: $197/year. Editor and Publisher: Eric Francis Coppolino. Web Developer: Anatoly Ryzhenko. Office Manager: Lauren Gdovin. Astrology Editor: Amanda Painter. Astrology Fact Checker: Len Wallick. Copy Editor and Fact Checker: Jessica Keet. Client Services: Amy Elliott. Media Consultant: Andrew Marshall McLuhan. Research, Writing and Editing: In addition to those listed above, Planet Waves is produced by a team consisting of Fe Bongolan, Judith Gayle, Kelly Janes, Amanda Moreno, Carol van Strum, Len Wallick, Lizanne Webb.






To unsubscribe,

click here e Wiki

|

Friends

|

Editors Contact Us Copyright © 2015 by Planet Waves, Inc. All Rights Reserved. Other copyrights may apply. >>
Some images used under Fair Use or Creative Commons attribution.