New York, Dec. 15, 2015 | View as Webpage | Join our Core Community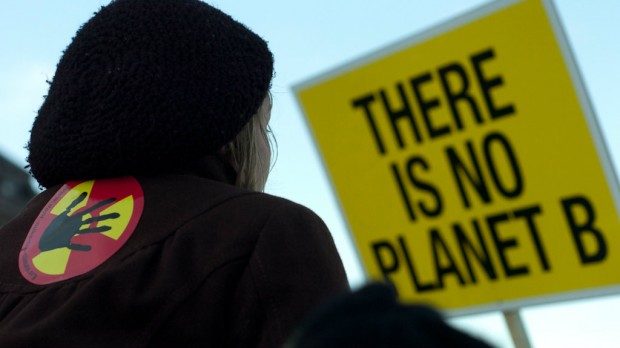 There is No Planet B, Just our One Earth



Dear Friend and Reader:

In tonight's program, I have an extended interview with Alberto Saldamando, a human rights attorney who was at the recent COP21 climate conference in Paris. He was there for the full two weeks, representing indigenous people as a negotiator.

I found this quote by Saldamando, and invited him into the program: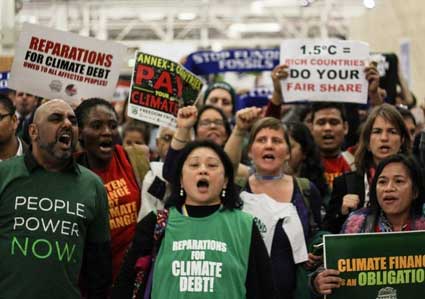 That whole 'banning protests' thing didn't work out so well in Paris, and there were many protests around the world in support of actually dealing with climate change. Apparently, COP21 does not.

"The Paris accord is a trade agreement, nothing more. It promises to privatize, commodify and sell forested lands as carbon offsets in fraudulent schemes such as REDD+ projects.

"These offset schemes provide a financial laundering mechanism for developed countries to launder their carbon pollution on the backs of the global south. 

"Case-in-point, the United States' climate change plan includes 250 million megatons to be absorbed by oceans and forest offset markets. Essentially, those responsible for the climate crisis not only get to buy their way out of compliance but they also get to profit from it as well."

Saldamando explains his position in the second hour of tonight's program.

In the first hour I go over the rather incredible astrology taking place as the Sun clears the last week of Sagittarius, making conjunctions to many planets and the Galactic Core as it does so.

I look at several news charts, including the mosque fire in LA over the weekend, the closing of the LA schools today (based on a terrorism threat -- they are now searching 1,027 buildings while kids stay home), and since so much is happening in California lately, the charts for the state itself.

Then I look at the chart for the COP21 agreement, and then speak with Alberto.

My musical guests are three -- Go Van Go, Charles Lyonhart and Burning Spear.

With love,



Vision Quest, Planet Waves' 2016 annual edition, is fast approaching publication. Pre-order all 12 signs at a great value or choose your individual signs.




Radical Actions Amidst Shadows: Love, Light and Connection



Dear Friend and Reader:
 
As we enter this last week of solar Sagittarius, the Sun is busy making contact with significant planets and points -- everything from Jupiter to a stable of centaurs to the very core of our Milky Way Galaxy. I've covered the first half of that activity this week in the Monday Astrology Diary, which I've been covering for Eric while he works on your Vision Quest annual readings.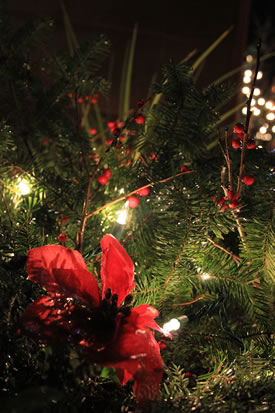 Photo by Amanda Painter.

He took time out from that this past weekend to record and release the new Sagittarius Birthday Reading, and I look forward to hearing what you think of it. If you still have some Sadge loved ones to give a gift to, they'll get instant access to the full reading when you order it.
 
On the Planet Waves website, we've featured a guest-post by Caroline Myss that has gotten some great responses. She calls "bullshit" most effectively on the fraudulent political use of faux morality by our politicians, and exhorts each of us to make an individual "commitment to a lifestyle of positive actions" to shift our collective destiny.
 
Along similar lines, if the shadow of some previously bright thing serves the purpose of making you more aware, it will have been worth a loss of innocence. Len Wallick considers the enlightenment available in gathering awareness from any shadows you encounter this week -- including Mercury's shadow phase, and the Sun between eclipse points.
 
Fe Bongolan this week weighs in on Dow and DuPont -- two chemical heavy-hitters in U.S. industry -- merging into a mega-corporation. This setup allows the demon of corporate malfeasance to be let loose -- yet the US Federal Trade Commission is only concerned with 'competition', neglecting the bigger threat to our collective welfare.
 
In her column Saturday, Amanda Moreno re-commits to a necessary, positive contribution, but is met by the questions we all are confronting. Then she remembers: we don't have to shoulder the entire world, but rather claim the part within our reach, and act to heal it.

As Clarissa Pinkola Estes writes, "Struggling souls catch light from other souls who are fully lit and willing to show it."
 
Sarah Taylor suggests in this week's tarot reading that you have reached a waypoint in your journey of faith. There has been an awakening; and soon you find yourself on the next leg of your journey -- one where you may well feel less isolated, and more connected.
 
And if you're still desperately trying to make sense out of all you see around you, Judith Gayle assures you that you're not alone. We're witnessing a world population struggling with decisions about what is necessary, ethical and forward-thinking as opposed to a knee-jerk legitimizing of bias, hatred, repression and alarm. If you're not sure how to be an activist this season, choose love.
 
Yours,



Amanda Painter



Planet Waves (ISSN 1933-9135) is published each Tuesday and Thursday evening in Kingston, New York, by Planet Waves, Inc. Core community membership: $197/year. Editor and Publisher: Eric Francis Coppolino. Web Developer: Anatoly Ryzhenko. Office Manager: Lauren Gdovin. Astrology Editor: Amanda Painter. Astrology Fact Checker: Len Wallick. Copy Editor and Fact Checker: Jessica Keet. Client Services: Amy Elliott. Media Consultant: Andrew Marshall McLuhan. Research, Writing and Editing: In addition to those listed above, Planet Waves is produced by a team consisting of Fe Bongolan, Judith Gayle, Kelly Janes, Amanda Moreno, Carol van Strum, Len Wallick, Lizanne Webb.






To unsubscribe,

click here

. To unsubscribe from all future Planet Waves emails,

please write to

cs@planetwaves.net e Wiki

|

Friends

|

Editors Contact Us Copyright © 2015 by Planet Waves, Inc. All Rights Reserved. Other copyrights may apply. >>
Some images used under Fair Use or Creative Commons attribution.