New York, Dec. 22, 2015 | View as Webpage | Pre-order Your Vision Quest Reading


Vision Quest Radio, Part One

Capricorn Solstice: From Belief to Experience

 

If you're looking for your Moonshine Horoscope, it's here.

Dear Friend and Listener:

This week I have a special edition of Planet Waves FM for you [link to program]. I cover the astrology of the winter solstice and the Sun's gradual return to the Northern Hemisphere.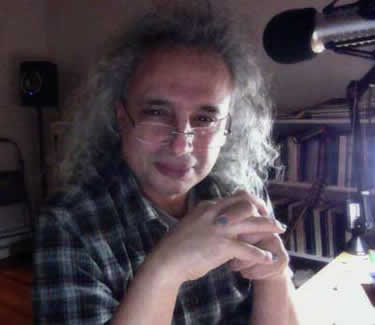 Eric Francis, host of Planet Waves FM.

This is the first of a series of audios that I will release over the next few weeks focused on 2016 astrology and how I am using it in the Vision Quest readings.

I am planning for the written readings to be ready by the end of the year, then I will do the audio interpretations and rune readings in January.

In tonight's program, I look closely at Pluto in Capricorn, and review the Uranus-Pluto square. I describe how that phase of astrology has transitioned from the more aggressive energy of Uranus square Pluto to the more introspective energy of Saturn square Neptune. 

I then describe the four-planet alignment in Pisces -- centaur Nessus, Neptune, centaur Chiron, and Kuiper object Borasisi. 

In the next program I will cover the Uranus-Eris conjunction in Aries, one of the most vibrant and world-changing aspects we will experience in 2016. In future editions I will also cover Mars retrograde, the four forthcoming Mercury retrogrades, and Varuna moving into Leo.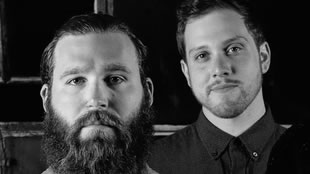 Daniels Grimsland and Sternstein, my musical collaborators on Vision Quest.

Tonight's program is complete with music from the Vision Quest project, featuring my musical collaborators Daniel Grimsland and Daniel Sternstein, of The Grape and the Grain.

There will not be regular editions of Planet Waves FM this week and next; I will return with my year-end edition on New Year's Eve, Thursday, Dec. 31.

More information about Vision Quest is below.

Thanks for listening and stay in touch!

Lovingly,



PS -- Don't miss this spontaneous essay on the solstice (and chickens) by the eminent Carol van Strum, troublemaker and dioxin freak in chief of Planet Waves.



Vision Quest: A World of Mystery and Truth
"Very comprehensive, in a way that no other astrologers come even close to." -- Douglas Lantz
Dear Friend and Reader: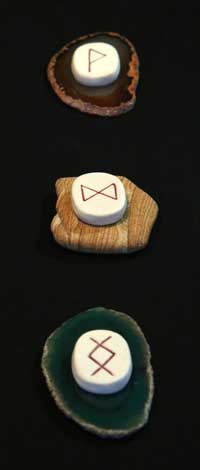 Sample of a rune reading. This was the first divination system I learned -- then came tarot.

Vision Quest is your 2016 annual reading from Planet Waves. For the first time ever, I am planning to have your written readings delivered before New Year's Eve. If you want to order, you can go directly to this link.

I will then do the audio portions in January, which will be delivered right after Mercury goes direct. If you sign on before publication, you get the pre-order price of $77 for all 12 written and recorded readings. Purchasing all 12 signs includes a rich collection of music being composed specifically for the project.

You may also pre-order individual signs here.

Many people who purchase one then go on to get many others (for their rising sign, Moon sign and the signs of their significant others) so it's really easier to get all 12 at the best possible price. One purchase is good for the whole household, however you define that.



What You Get With Each Reading



Readings cover the Sun signs and rising signs, and many people say their Moon sign as well. If you don't know your other signs, we will look them up for you. These readings address many areas of living but are intended to focus on several key messages or themes, with practical guidance and analysis.

You will get a different take on what many other astrologers have to say about the same aspects. 

Each sign gets approximately 12 hours of my research, writing and audio work. Carefully researched and impeccably edited, your readings build on 16 prior years of experience creating annual editions. All of those past editions will be available from within Vision Quest (at no extra cost), so you can study them as a book of your life.

Read more...



Approaching the Cancer Full Moon -- and Your Moonshine Horoscopes



Dear Friend and Reader:
 
We reached the solstice yesterday; the Sun is now in Capricorn. Days begin to lengthen in the Northern Hemisphere (and shorten Down Under). Though it will be a while before the day length is noticeable, the night sky is currently graced with a waxing Moon adding some nocturnal light.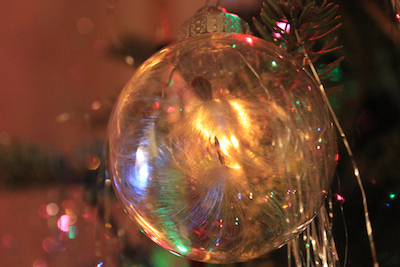 Photo by Amanda Painter.

The Cancer Full Moon is Friday (Christmas Day, for those who celebrate it). Between now and then, Mercury in its pre-retrograde shadow phase could wrinkle your plans, but you can take simple steps to keep the effects to a minimum. I've outlined the astrology for the first part of the week in the Monday Astrology Diary, as I continue to sit in for Eric.
 
Len Wallick has written this month's Moonshine horoscopes interpreting this Full Moon for you, which features the Sun in very early Capricorn and the Moon opposite in Cancer, highlighting themes to do with 'tradition' and 'home'.
 
Fe Bongolan looks at her life-in-progress and its telltale markers, and thinks about time -- how far we've come; what has been. And how, for her, it continues to be observed and measured in both actual and creative children.
 
This week's tarot reading by Sarah Taylor suggests you not only get to choose something, but you have the ability to choose it in a way that is balanced and serves your highest needs. What's the best way to deal with actually getting what you wish for, for a change?
 
Amanda Moreno muses on how the last six months have flown, and time seems more compressed than ever. Events conspire to keep us fearful and off-balance, despite our relative material comfort. Still, our imagination can lead us out of the darkness.
 
In Judith Gayle's latest column, she sidesteps the "corporate wet dream" that Christmas has become, and drops into the heart of this season's meaning, urging you to shine through the darkness and the political "silly stuff" this season. She says of the Light, "It's what we're made of, it's what we brought here with us and it's what we came to do."
 
Please note that Len's Tuesday column has been delayed until tomorrow; I'll be writing more about the Dec. 25 Full Moon on Thursday on the website. Also, the Thursday subscriber issue will be mailed Wednesday instead, due to the holiday, and it will feature a lead essay by Eric and your extended monthly horoscopes for January.

Wishing you peace for this new season,



Amanda Painter



Planet Waves (ISSN 1933-9135) is published each Tuesday and Thursday evening in Kingston, New York, by Planet Waves, Inc. Core community membership: $197/year. Editor and Publisher: Eric Francis Coppolino. Web Developer: Anatoly Ryzhenko. Designer: Lizanne Webb. Office Manager: Lauren Gdovin. Astrology Editor: Amanda Painter. Astrology Fact Checker: Len Wallick. Copy Editor and Fact Checker: Jessica Keet. Client Services: Amy Elliott. Media Consultant: Andrew Marshall McLuhan. Eric's Assistant: Whitney Beecroft. Research, Writing and Editing: In addition to those listed above, Planet Waves is produced by a team consisting of Fe Bongolan, Judith Gayle, Kelly Janes, Amanda Moreno, Carol van Strum, Len Wallick.






To unsubscribe,

click here

. To unsubscribe from all future Planet Waves emails,

please write to

cs@planetwaves.net e Wiki

|

Friends

|

Editors Contact Us Copyright © 2015 by Planet Waves, Inc. All Rights Reserved. Other copyrights may apply. >>
Some images used under Fair Use or Creative Commons attribution.