New York, Jan. 12, 2016 | View as Webpage | Order Your Vision Quest Reading




Far Above the Moon: A Tribute to David Bowie



Dear Friend and Listener:

Tonight's edition of Planet Waves FM [play episode here] is a tribute to the life, music and astrology of musical innovator and all-round genius David Bowie, who passed on Sunday.

I focus on some of David's lesser-known early work, listening carefully to the words and music. I also connect David's family background to his astrology, looking closely at Neptune rising opposite Eris, Saturn conjunct Pluto and Mars conjunct the Sun. The astrology is presented in an easy to follow way, with interviews illustrating my observations.

The program contains several excerpts from Bowie's music and some interview clips. I invite you to share your memories and thoughts with us at the Planet Waves website.

Lovingly,


So I turned myself to face me
But I've never caught a glimpse
Of how the others must see the faker
I'm much too fast to take that test
Planet Waves (ISSN 1933-9135) is published each Tuesday and Thursday evening in Kingston, New York, by Planet Waves, Inc. Core community membership: $197/year. Editor and Publisher: Eric Francis Coppolino. Web Developer: Anatoly Ryzhenko. Designer: Lizanne Webb. Office Manager: Lauren Gdovin. Astrology Editor: Amanda Painter. Astrology Fact Checker: Len Wallick. Copy Editor and Fact Checker: Jessica Keet. Client Services: Amy Elliott. Media Consultant: Andrew Marshall McLuhan. Eric's Assistant: Whitney Beecroft. Research, Writing and Editing: In addition to those listed above, Planet Waves is produced by a team consisting of Fe Bongolan, Judith Gayle, Kelly Janes, Amanda Moreno, Carol van Strum, Len Wallick.





The Vision Quest Continues





FIRE SIGNS | EARTH SIGNS | AIR SIGNS | WATER SIGNS


Dear Friend and Reader:

We completed phase one of Vision Quest one week ago on New Year's Eve, when we published the written sign readings. They are each the equivalent of about 22 book pages; each took about two days to write, based on many months of research.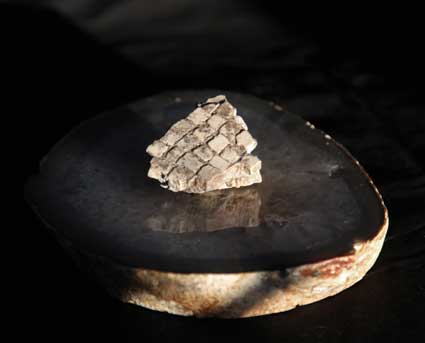 Artifact from the Temple of the Virgin in Rome, temporarily in my possession, from the collection I'll be using in part 2 of Vision Quest: the audio astrology and artifact readings.

In these readings, I cover the zeitgeist of 2016 and into 2017 as I see it playing out in the astrology. These are passionate, well-informed, thematic readings, written with the intensity and love of a good novel.

As for the details, I cover Saturn in Sagittarius square Neptune, the conjunction of Uranus and Eris, Jupiter in Virgo, the Pisces alignment, Pluto in Capricorn and many other aspects. Really, I am writing about life. 

I've made some adjustments to how I do the annual this year, in part addressing the Mercury retrograde that started Tuesday, Jan. 5. Usually we publish the first week of January, but being an astrologer, I thought the better of it. So, I rearranged the schedule, divided up the written and the audio schedule, and thought, let's see what happens.

This turned out to have a huge advantage: more time to work on the written readings -- about 28 working days in all -- and then publishing them prior to New Year's. This is an absolute first in Planet Waves history. Read more...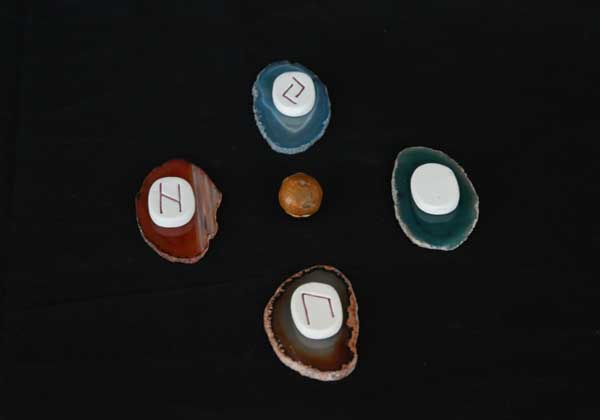 Part 2 of Vision Quest includes audio astrology readings -- and also rune and artifact readings. Each will come with a printable file of the image used, for use as an altar piece. We've also added printable PDFs and additional music, and many fun enhancements are coming soon.






Tributes to Bowie, and the Latest From Vision Quest



Dear Friend and Reader:
 
Retrograde Mercury is moving toward its conjunction to the Sun on Thursday, which signals the midpoint of the current retrograde. Eric has covered the early-week astrology -- which he called "A Week of Intrigue and Passion" -- in the Monday Astrology Diary; Len Wallick's column today continues the sky's story.
 
In addition to Eric's tribute to the late, great David Bowie in Planet Waves FM, Fe Bongolan and Sarah Taylor have offered their own. Both pieces are accessible from the front page of the main Planet Waves website.
 
I've also published the next four essays to the Featured Articles page of Vision Quest, the 2016 annual edition. Yesterday we sent out a letter inviting people to comment on these essays andon the sign readings, but the comment fields were missing.

Anatoly has now fixed that, and you may comment under the articles as well as the sign readings on Vision Quest. You may also email your responses to us.
 
In On Love and Understanding, Kelley Rico describes how her answer to a question that came from the ethers has led her on a journey through abandoning and then reclaiming her intuition, healing her body, and accepting that discovering one's purpose takes effort and trust, yet is carried by love.
 
Jeanne Treadway thought she'd easily follow a trail to Mexico and Spain to track her matrilineal tribe. In Whispers and Sighs she recounts how, after two years of dead ends, a chance reference in a novel catalyzes her from depression to a Celtic French island, the breathing ocean and feeling whole.
 
Five days fasting, alone in the Chama Wilderness in New Mexico with only water, David Whitaker opens to us a present-tense experience of his Vision Quest in Circles, Vigils and Growing Corn. Aware of his ego's desire to own the experience, he calls on mantra, prayer, song, chant and dance until the universe eventually facilitates the opening of his heart.
 
Crying for a vision for the Crone stage of her life, Carla Sanders hears the words "Cone of Power" one night in bed. A vision follows of a circle of women, wombs lit up. Joining her inner fire with the women in the vision, she rouses her lover to serve the goddess, her orgasm fueling sexual healing for the planet in Orgasmic Vision Quest.
 
We still have more articles yet to be edited and published to Vision Quest (and Eric has begun work on the audio readings for each sign), so do check that website regularly to see what's new.
 
Yours,



Amanda Painter
 
P.S Did you know that Eric stealthily recorded and published the 2016 Capricorn Birthday Reading this past weekend? You can still order it and get instant access at the discounted price until tomorrow, for yourself or as a gift for another. Note: this is a completely different reading from Vision Quest for Capricorn.




To unsubscribe,

click here

. To unsubscribe from all future Planet Waves emails,

please write to

cs@planetwaves.net e Wiki

|

Friends

|

Editors Contact Us Copyright © 2016 by Planet Waves, Inc. All Rights Reserved. Other copyrights may apply. >>
Some images used under Fair Use or Creative Commons attribution.