New York, Jan. 19, 2016 | View as Webpage | Order Your Vision Quest Reading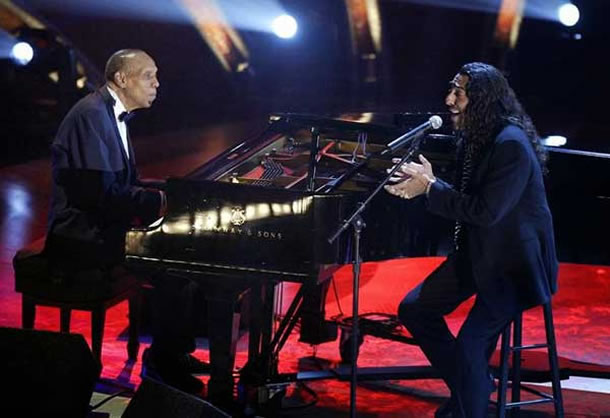 This Week on Planet Waves FM Sun in Aquarius, Leo Full Moon, Mercury Direct,
and the Two Natal Charts of David Bowie

Dear Friend and Reader:

Tonight's edition of Planet Waves FM [play episode here] looks at a busy few days in astrology: the Sun ingressing Aquarius on Wednesday, the Leo Full Moon on Saturday and Mercury stationing direct in Capricorn (conjunct Pluto) Monday.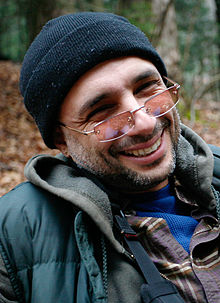 Photo by Danielle Voirin.

In the second segment, I respond to a reader letter, which asks, in part, "You mention in the audio about living out loud and also about firing the publicist. In some ways, this seems contradictory to me. When I am living out loud, am I not putting myself out there in the open even more? Is there something deeper that you meant that I have not seen or understood?"

In the third segment, I compare the two charts of David Bowie [view charts side by side]. Last week I considered the Libra rising chart, with Neptune rising. This week I compare that to the official birth time, which gives Aquarius rising. This is a study in "when the wrong chart works." I mention a book called The Moment of Astrology.

My musical guest is the Spanish Flamenco ensemble, Bebo & Cigala. As mentioned their work is easily available, and the whole album is astonishing. And you can get it for all of six cents.

I offer one other resource -- the first 17 years of my annual readings -- everything right up to Vision Quest, which is of course available for a modest fee.

W/love





Planet Waves (ISSN 1933-9135) is published each Tuesday and Thursday evening in Kingston, New York, by Planet Waves, Inc. Core community membership: $197/year. Editor and Publisher: Eric Francis Coppolino. Web Developer: Anatoly Ryzhenko. Designer: Lizanne Webb. Office Manager: Lauren Gdovin. Astrology Editor: Amanda Painter. Astrology Fact Checker: Len Wallick. Copy Editor and Fact Checker: Jessica Keet. Client Services: Amy Elliott. Media Consultant: Andrew Marshall McLuhan. Eric's Assistant: Whitney Beecroft. Research, Writing and Editing: In addition to those listed above, Planet Waves is produced by a team consisting of Fe Bongolan, Judith Gayle, Kelly Janes, Amanda Moreno, Carol van Strum, Len Wallick.




Planet Waves This Week: More Treats than Tricks



Dear Friend and Reader:
 
The Sun is preparing to wrap up in Capricorn and enter Aquarius; Mercury is now less than a week from stationing direct; and Eric is in the thick of your audio readings for Vision Quest. Hopefully Mercury has been offering you insightful treats rather than frustrating tricks lately.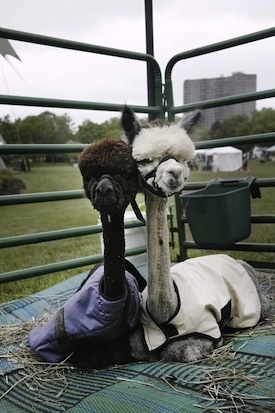 "We may have all come on different ships, but we're in the same boat now." -- Martin Luther King Jr.; photo by Danielle Voirin.

Speaking of treats, in addition to Eric's Monday Astrology Diary covering the first part of this week, we also have your beloved columns by Judith Gayle, Sarah Taylor, guest-writer Christina Louise Dietrich and Len Wallick (with Amanda Moreno's column appearing tomorrow) all on the Planet Waves website. I'll be covering the late-week astrology on Thursday, as will Len on Friday.
 
I've also published the latest round of contributed articles to the Featured Articles page of Vision Quest. We're up to 12 pieces there, representing a diversity of experiences along the theme of "vision quests." These articles are open to all visitors, so feel free to share the links with your friends on social media. Here are the latest four I've added:

As the Eagle Cries, Sharon's Journey Home: After two months spent in heart-wrenching limbo, her daughter Sharon in a coma, Carol Freeman and her husband travel to New Mexico to take part in Lakota ceremonies conducted by Chief Phil Crazy Bull -- culminating in a solo Vision Quest, and a vision with an answer.

Longtime Planet Waves columnist Judith Gayle writes, "We ARE love, we ARE vision; but, playing the density game, we project that outside of ourselves so we can have an experience of it," in Reflections on the Quest. She sees her entire life as a vision quest, complete with alchemical moments, a learning curve, and practicing non-attachment to what seems 'real'.

Planet Waves tarot columnist Sarah Taylor describes the "tangible mystery" that has shaped her life irrevocably through a series of initiations, in Initiation, Surrender. Tarot. An homage. Sometimes these quests have come with clear instructions, other times they have asked for her blind faith. Yet underneath it all is a beautiful rhythm.
 
At the age of 13, Jennifer Hillman had a dream that lasted a month, like a TV mini-series. Years later, she realized the vision was unfolding in real life; her childhood imaginary friend turned out to be a real person; and the vision's young woman was herself, learning many difficult lessons. But the vision is not over yet, as she recounts in Vision Quest: 30 Years Going.
 
I hope you'll take some time to read these essays and the others that have been published; as always, you are invited to respond to the writers in the comments section on the Vision Quest site.
 
Yours & truly,



Amanda Painter
 



To unsubscribe,

click here

. To unsubscribe from all future Planet Waves emails,

please write to

cs@planetwaves.net e Wiki

|

Friends

|

Editors Contact Us Copyright © 2016 by Planet Waves, Inc. All Rights Reserved. Other copyrights may apply. >>
Some images used under Fair Use or Creative Commons attribution.