New York, Feb. 23, 2016 | View as Webpage | Order Your Vision Quest Reading


This Week on Planet Waves FM

Pisces and the Astrology of Awakening



Dear Friend and Listener:

In tonight's edition of Planet Waves FM [play episode here] I consider Pisces and the astrology of the moment.

This includes the many-planet mix going on in that sign now, consisting (among other things) of Chiron, Neptune, Nessus, Borasisi, the Sun, the South Node and a total solar eclipse. Geez. [By the way, a view of the chart and additional details are here.]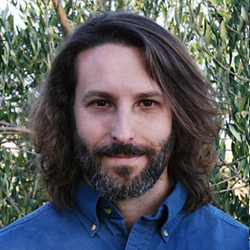 Eric Meyers.

I then discuss the current obsession with classical astrology. In the final segment, you may listen in on an exciting astrological and spiritual repartee with Eric Meyers, a brother astrologer and counselor. Eric says on his website:

"My personal revolution and evolution included the decision to drop out of a Ph.D. Psychology program to move to Boulder, CO, and study Transpersonal Counseling Psychology at Naropa University. Upon attaining my M.A. in 2001, I started my career as an astrological counselor. The same year, I began my studies with astrologer Steven Forrest, who I tutored with for five years. In the last 15 years my practice has steadily grown, and I have now published six original astrology books."

Here's a link to a comparative view of Mozart's natal chart. Music is by Vision Quest -- Aeolian Major, Pleasantville and Spacey & Dreamy. You can download a zip file of that here. Here's an article from 2011 on Borasisi and Pisces.

If you like our discussion of Mozart's chart, you can hear an extended program with Daniel Sternstein and me discussing Mozart, his works and his chart, with plenty of music.

With love,


Planet Waves (ISSN 1933-9135) is published each Tuesday and Thursday evening in Kingston, New York, by Planet Waves, Inc. Core community membership: $197/year. Editor and Publisher: Eric Francis Coppolino. Web Developer: Anatoly Ryzhenko. Designer: Lizanne Webb. Office Manager: Lauren Gdovin. Astrology Editor: Amanda Painter. Astrology Fact Checker: Len Wallick. Copy Editor and Fact Checker: Jessica Keet. Client Services: Amy Elliott. Media Consultant: Andrew Marshall McLuhan. Eric's Assistant: Whitney Beecroft. Research, Writing and Editing: In addition to those listed above, Planet Waves is produced by a team consisting of Fe Bongolan, Judith Gayle, Kelly Janes, Amanda Moreno, Carol van Strum, Len Wallick.
---
---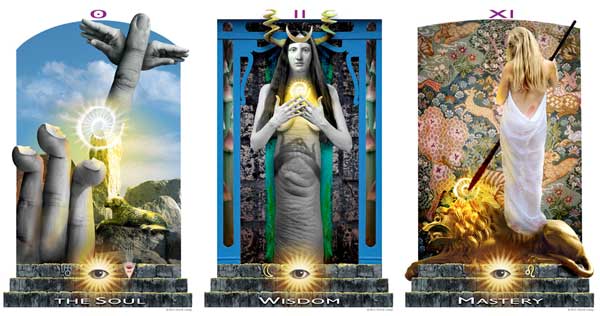 The Soul, Wisdom and Mastery, from the Charlie Lemay tarot. Charlie will be joining us in the class.
On Saturday, March 5, I'll be holding a live three-hour class, Introduction to Tarot and Divination. In this all-level class, I will convey three basic concepts. First, how Tarot is a subset of divination in general. Second, we will learn how to read a card visually; I do this by comparing three different decks: Charlie Lemay, Rider-Waite, and Crowley's Thoth deck. Third, we will learn how to read the cards in context of one another, which is the key to getting the whole message. You may sign up for the class here.
---



After the Full Moon: Your Week on Planet Waves



Dear Friend and Reader:

As the ripples from yesterday's Virgo Full Moon soften, be sure to take a moment to notice which situations in your life have eased or shifted. Eric covered this Full Moon, and how you can guide your life with its momentum, in his Monday Astrology Diary this week.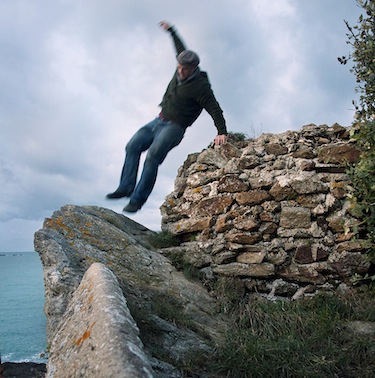 Jumping around nature's playground on the coast of Brittany, France. Photo by Danielle Voirin.

This weekend Planet Waves welcomed a new columnist on sex and sexuality (with an eye to astrological currents): Rob Moore. You've likely read his writing in the annual editions for this year and last year. In Rob's debut column Saturday, he discusses approaches for effective, erotic communication of sexual needs -- whether in a long-term relationship, or an afternoon romp -- timed for the current Virgo-Pisces astrology.

Len Wallick correlates the sight of yesterday's Virgo Full Moon close to Jupiter in the night sky with holding your breath or having it taken away, and offers today as a time to begin breathing freely again.

Shifting from Full Moon pressure to political pressure, Fe Bongolan notes that, looking through today's lens, it was a miracle that a former senator from Texas (a southern state) named Lyndon Baines Johnson was able to move legislation to bring about the Civil Rights Act and Medicare. Then Fe checks the level of current public pressure on Congress and the presidential candidates.

Having waded through the week of distraction, Judith Gayle shines a spotlight on a pressing and troubling issue -- superdelegates. What no longer works for the average citizen is showing clearly, and must shift the way this nation proceeds into a new century.

Sarah Taylor writes of a threshold on the horizon where you can redefine where you're headed in a particular area of your life. This week's Tarot Reading suggests it makes sense not only to listen to where you are being guided, but also to give yourself a helping hand by taking stock of the assets and liabilities you've accrued along the way so far.

Amanda Moreno's most recent column looks at the upcoming Mars retrograde period, as it prompts her to survey the role of vulnerability in her life (her next column publishes tomorrow). Being in touch with your individual vulnerability is important to be able to take more effective action in the world, though that will look different for everyone.

Check the Planet Waves website daily for the latest articles, photos, Democracy Now! broadcasts and more -- including reader conversation and questions that might be just what you needed to hear. I'll have a piece on the weekend astrology on Thursday, and Len's second column of the week will publish on Friday. Catch you then.

Yours & truly,



Amanda Painter





To unsubscribe,

click here

. To unsubscribe from all future Planet Waves emails,

please write to

cs@planetwaves.net e Wiki

|

Friends

|

Editors Contact Us Copyright © 2016 by Planet Waves, Inc. All Rights Reserved. Other copyrights may apply.>>
Some images used under Fair Use or Creative Commons attribution.