New York, March 22, 2016 | View as Webpage | Order Your Vision Quest Reading
Tuesday Edition of Planet Waves FM
Lunar Eclipse in Libra: Introduction to Personhood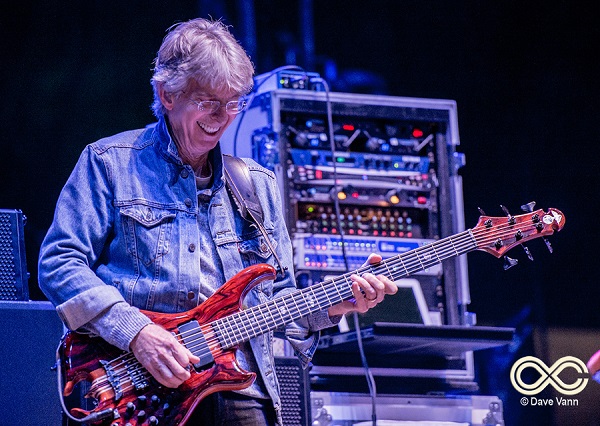 Phil Lesh, who turned 76 last Wednesday and is this week's musical guest. The songs I've selected are from his show on March 18 at the Capitol Theater, Port Chester, New York.

Dear Friend and Listener:

In tonight's edition of Planet Waves FM [play episode here], I cover this morning's attacks in Brussels, Belgium, for which ISIL has claimed responsibility. More than 30 were killed and many more wounded. Following the explosions, one at the international airport and one on the metro, Brussels was effectually shut down. We extend our love to those who are suffering and afraid.

Yet the message of the medium of terrorism is fear, and in this program I ask what we can do about that (since we can't do much to change the news).

In the next section I look at Mars retrograde in Sagittarius and Scorpio, and in the last section I consider the implications of Uranus conjunct Eris in Aries. I share some interesting stuff I learned about how astrologers think of outer planet events from discussions this week with Rob Hand (Planets in Transit) and Richard Tarnas (Cosmos and Psyche).

Tonight's music is by the Phil Lesh Quintet. Phil is the Grateful Dead's virtuoso bassist, whose 76th birthday was last week. This week's songs are from the Friday night show in Port Chester, New York.

Lovingly,


---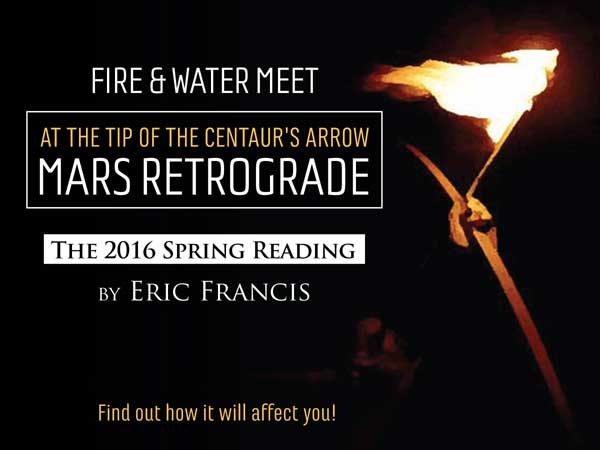 2016 Spring Reading by Eric Francis

Mars Retrograde in Sagittarius and Scorpio



Dear Friend and Reader:

I have an unusually exciting spring reading for you this year, something that feels like I've been waiting all my life to create.

Between April and June, Mars will be retrograde first in Sagittarius, and then in Scorpio. This brings together two signs that influence us all in profound ways. Mars represents desire, initiative, innovation and the drive to persist.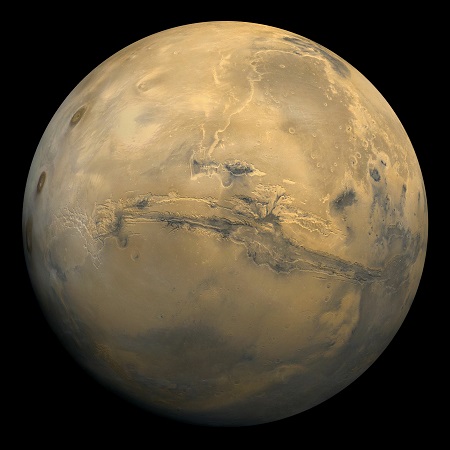 Valles Marineris on Mars, taken by

Viking 1

in 1980.

Sagittarius describes our personal spiritual quest. It is the hunger to learn, to grow, to understand and to see the world from a perspective of meaning. Traveling in Sagittarius style is not tourism. It's about a journey to the holy land, the promised land, the sacred ground.

As any such traveler knows, no matter where one goes, the quest is really about traversing an inner landscape. That's the place in consciousness where we experiment with questions of faith, the higher self, and the quest for meaning and truth that is at the heart of any well-lived life.

It is fair to say that any conscious person has some true desire to experience Sagittarius in a real and direct way. It is the journey that we must take, no matter what. And with Mars, the most personal of planets, retrograde in that sign, this we will get to do -- as an inner quest.

Mars will then make its way into the very first degrees of Sagittarius, and then it will enter Scorpio. This is one of the home signs of Mars, in its watery nocturnal expression.

Scorpio is the realm of the deepest human exchange. It's the realm of bonding, of exchanging genetic material, of sexuality and of death and surrender. It's also fair to say that any conscious (or even unconscious) person experiences Scorpio as a profound inner urgency -- one that influences the most elemental aspects of life: relationships with others, with resources and with existence.

Read more...


---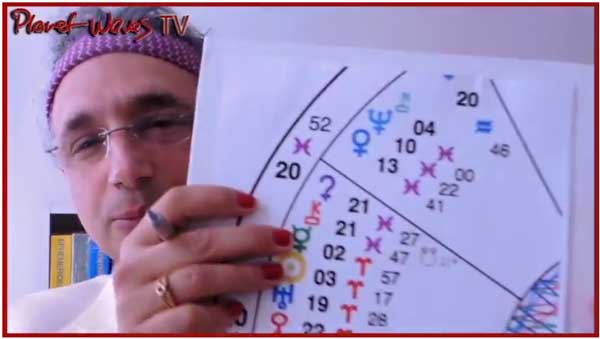 ---

On-Ramp to the Lunar Eclipse and More on Planet Waves

Dear Friend and Reader:
 
We've passed the equinox, the Sun is in Aries, and we're on the cusp of the lunar eclipse and Libra Full Moon tomorrow at 8:01 am EDT / 12:01 UTC. I am seeing, hearing about and experiencing all kinds of shifts, surprises and unusual energy rippling out; if you are, too, see if you can go with the flow while simultaneously pointing your ship in the direction you desire.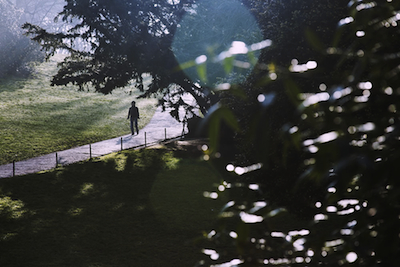 Taking one of the steep paths on a cold, sunny day in the Parc des Buttes Chaumont, Paris. Photo by Danielle Voirin.

Eric has written a brief yet key Monday Astrology Diary to guide you through these couple of days. Among other things, he suggests that it's "time to shake it up," and use the Full Moon to loosen any impasses in your life.

Although situations that are out of the ordinary can seem like just a pain in the neck at first, Len Wallick urges you to view any event that strikes you as unexpected or inconvenient tomorrow as an opportunity to make a choice that may count for much more long-term, thanks to the eclipse.

Sarah Taylor notes that this week's tarot reading describes complications experienced when you've stepped into the complexity of interrelatedness; wholeness comes from that, as paradoxical as it may seem. You'd been working behind the scenes from yourself, contemplating the matter of love and what it actually means; you are now perfectly positioned to know what to do with the archetype of the mother.

Riffing off of Eric's recent suggestion to 'feel your own presence' when you enter a room, Rob Moore describes his experience learning to get out of his head and to truly feel in a way that allows emotional and physical sensation to guide the way instead of thought. As great as the analytical brain is, sometimes it gets in the way.

Amanda Moreno recently described how she's begun to tune back into the world stage of politics. She discovers the pleasant surprise of Bernie Sanders; yet, the phenomena that is Donald Trump's campaign prompts her to contemplate 'Evil' -- with astrological studies of the asteroid Lucifer rounding things out.

Judith Gayle surveys the latest events in the U.S. political theater, and comes to the conclusion that in this active eclipse window, we're being urged by the universe to make our choice -- and make it wisely -- between passion and compassion.

I'll be back on the Planet Waves website with your post-eclipse look ahead on Thursday; Len's column will follow that on Friday.
 
Wishing you many eclipse blessings,



Amanda Painter



Planet Waves (ISSN 1933-9135) is published each Tuesday and Thursday evening in Kingston, New York, by Planet Waves, Inc. Core community membership: $197/year. Editor and Publisher: Eric Francis Coppolino. Web Developer: Anatoly Ryzhenko. Designer: Lizanne Webb. Astrology Editor: Amanda Painter. Astrology Fact Checker: Len Wallick. Copy Editor and Fact Checker: Jessica Keet. Client Services: Amy Elliott. Media Consultant: Andrew Marshall McLuhan. Research, Writing and Editing: In addition to those listed above, Planet Waves is produced by a team consisting of Fe Bongolan, Judith Gayle, Kelly Janes, Amanda Moreno, Carol van Strum, Len Wallick.






To unsubscribe,

click here

. To unsubscribe from all future Planet Waves emails,

please write to

cs@planetwaves.net Copyright © 2016 by Planet Waves, Inc. All Rights Reserved. Other copyrights may apply. >>
Some images used under Fair Use or Creative Commons attribution.