New York, April 5, 2016 | View as Webpage | Order Your Vision Quest Reading


This Week on Planet Waves FM Aries New Moon + Uranus-Eris Conjunction, and...
How To Be An Astrology Student and Not Hate Yourself

Dear Friend and Listener:

In tonight's edition of Planet Waves FM [play episode here], I discuss an issue that has confronted me for some time, and which caused me to go full fire-breathing dragon: how astrology is used against people, and how not to have that happen. And how not to do it. It's easy.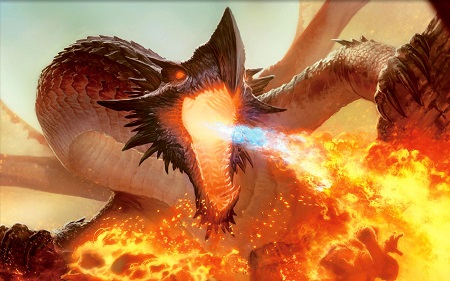 This dragon has a lot to say!

First I cover the Aries New Moon that happens Thursday. That is an event that brings together the Uranus-Pluto square (our old friend from the 2012 era) and the Uranus-Eris conjunction.

The New Moon is tucked into a square to Pluto, and a conjunction to Uranus and Eris, basically serving as a blend between these two era-defining aspects.

I then pick up the discussion of how astrology is used against people, and how astrologers would better serve the world if they did something more creative and humane with their skills.

Our profession was making some progress here, with the Humanistic movement, and the new planet movement -- and then classical astrology came along and stole the spotlight. But something suited for answering questions in 1612 is not necessarily suited for answering questions in the 21st century.

As part of this, I talk about the ancient dignities known as 'detriment' and 'fall' -- rarely used, except until recently -- and use my own chart as an example of why you don't need to worry about these things; you merely need to put them to work for you.

Tonight's music is something of an ambient classic, from An Endless Searching for Substance by 23 Degrees. Like all ambient music, and my programs, it's as interesting to ignore as it is to listen to.

Catch you next week! And don't miss our other features below, and the new Planet Waves TV.

With love,


Planet Waves (ISSN 1933-9135) is published each Tuesday and Thursday evening in Kingston, New York, by Planet Waves, Inc. Core community membership: $197/year. Editor and Publisher: Eric Francis Coppolino. Web Developer: Anatoly Ryzhenko. Designer: Lizanne Webb. Finance: Victoria Pomante. Astrology Editor: Amanda Painter. Astrology Fact Checker: Len Wallick. Copy Editor and Fact Checker: Jessica Keet. Client Services: Robert Barnhill, Amy Elliott. Media Consultant: Andrew Marshall McLuhan. Research, Writing and Editing: In addition to those listed above, Planet Waves is produced by a team consisting of Fe Bongolan, Judith Gayle, Kelly Janes, Amanda Moreno, Carol van Strum, Len Wallick.
---

Aries Reading: Introducing Video Astrology!
---

---




Homing In on the Aries Action, and More from Planet Waves



Dear Friend and Reader:

With Venus newly arrived in Aries earlier today and Mercury entering Taurus right around the time of this mailing, you might notice a slight shift on the mental and emotional levels. Len Wallick ties the two sign changes together beautifully in his column today (see below).

I'd simply add -- speaking as someone with Mercury in Taurus and Venus in Aries -- that experiential learning, listening to your body's wisdom and allowing ideas to synthesize gradually are great approaches to try. Also, empathy really does work best when you can imagine yourself fully in another person's position (without losing your own center). It's not always easy.

Between Planet Waves FM, Planet Waves TV, and your New Moon Moonshine horoscopes coming on Thursday, we have this week's Aries New Moon well covered -- and we'd love to hear from you on the website about how you see the energy taking shape in your life.

Yours & truly,



Amanda Painter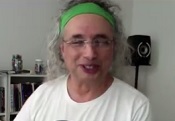 Thursday's Aries New Moon + Uranus-Eris

Does astrology seem too intellectual to make any sense? Then this edition of Planet Waves TV is for you. Eric Francis describes the Aries New Moon after giving a basic rundown on the lunar cycle itself. This New Moon revives our old friend the Uranus-Pluto square, and brings in the Uranus-Eris conjunction.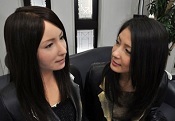 Full Edition: DC Madam, Uranus-Eris and More

"One way, for example, is the influence of the smart phone on a person's sense of identity. Eris in Aries is associated with a kind of identity dysphoria, and from a media analysis standpoint, it's clear that this has something to do with the technology we use and define ourselves through."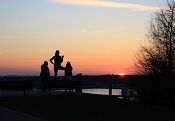 Radical Interventions of the Uranus-Eris Kind

Amanda Painter considers the meaning of Mercury passing from Uranus to Eris recently, warming up the territory for the Sun, and getting us acquainted with Uranus-Eris. The great thing about being human is that you can assess and integrate "radical interventions" in ways that computers cannot.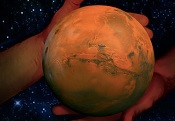 Everybody's From Mars

Rob Moore describes a feeling he has lately noticed from straight men: a pull to either hug or touch in some way. It's not so much sexual as a call for pure and simple masculine energy and presence. In light of the upcoming Mars retrograde, it looks like a signal for some accelerated growth of our inner masculine.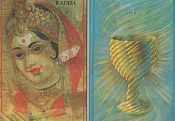 Weekend Tarot Reading -- Sunday, Apr. 3, 2016

This week, Sarah Taylor suggests that if the words "Just too dang much!" were directed at you when you were younger -- or even now -- then you can probably relate to the Princess of Wands' joie de vivre, and perhaps also the effect it might have on others who may not be feeling the flames of enthusiasm.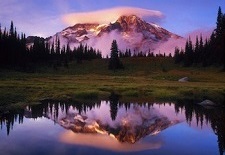 First, Do No Harm

Where do you draw the line when it comes to magical ethics? Amanda Moreno offers a perspective on the problems with enforcing one's will, even with the best of intentions; the value of serving the highest good of all; and, as she puts it, "the importance of coming from a place of love."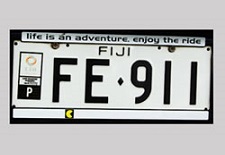 Too Close to Home

Fe Bongolan takes a break from discussing the U.S. primary season to talk about something closer to home; namely, the aftermath of a racially inflamed event that had her downstairs neighbor, Brandon (an African American assistant professor at UC Berkeley), shaking on the phone recently.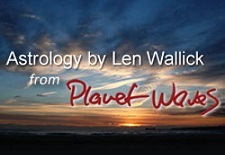 Downstream

As if washed downstream by Jobim's fanciful "Waters of March," Venus departed Pisces and entered Aries today. Less than seven hours later, Mercury leaves Aries and enters Venus' home of Taurus. Len Wallick sees in this the beautiful promise of "restarting" -- heart, mind and body -- this week.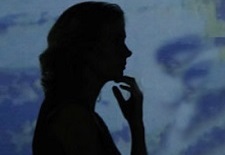 The First Amendment: The Crux Of It

As Judith Gayle notes, it appears Donald Trump, who has pranced through the 2016 political process with the less than perfected skill of a Dancing With The Stars contender, has finally put his foot in it. He blurted out that when/if he makes abortion illegal, women would need to face punishment for seeking the procedure.





To unsubscribe,

click here

. To unsubscribe from all future Planet Waves emails,

please write to

cs@planetwaves.net Copyright © 2016 by Planet Waves, Inc. All Rights Reserved. Other copyrights may apply. >>
Some images used under Fair Use or Creative Commons attribution.