New York, April 19, 2016 | View as Webpage | Order Your Vision Quest Reading


This Week on Planet Waves FM

Taurus and the Shamballa Awakening



Dear Friend and Listener:

Tonight's Planet Waves FM [play episode here] dives into the world of Taurus, taking an unusual angle: the teachings of Alice A. Bailey in Esoteric Astrology.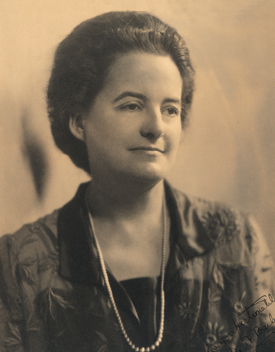 Alice A. Bailey, scribe/author of
Esoteric Astrology.

In the first few pages of the Taurus chapter, she describes the evolution of souls and the increase of what she calls the Shamballa force on our planet. I read from this chapter. You've never heard a description of Taurus, or of any other sign, comparable to this.

Before that, though, I give a basic reading of the chart for the Sun's ingress of Taurus, and the movement of Venus (which is square Pluto, and conjunct Uranus). And I describe the motion of Mars, retrograde in Sagittarius, going beneath belief to the biological level of experience.

In the third segment, I apply the spiritual teachings of Bailey to the 2016 presidential election, in the context of the "will to good" and the "will to power."

My musical guests are The Indigo Girls, Burning Spear and the Grateful Dead, doing a selection of songs originally by the Dead, and apropos of the moment.

Don't forget to order your Spring Reading before the next price increase. You can get all 12 signs for $47 through Tuesday night, or individual signs for $19.97 (each additional, $9.97). [Listen to free audio introduction to the Spring Reading.]

With love,





Planet Waves (ISSN 1933-9135) is published each Tuesday and Thursday evening in Kingston, New York, by Planet Waves, Inc. Core community membership: $197/year. Editor and Publisher: Eric Francis Coppolino. Web Developer: Anatoly Ryzhenko. Designer: Lizanne Webb. Finance: Victoria Pomante. Astrology Editor: Amanda Painter. Astrology Fact Checker: Len Wallick. Copy Editor and Fact Checker: Jessica Keet. Outreach Co-ordinator: Victoria Bodge. Client Services: Amy Elliott. Media Consultant: Andrew Marshall McLuhan. Research, Writing and Editing: In addition to those listed above, Planet Waves is produced by a team consisting of Fe Bongolan, Judith Gayle, Kelly Janes, Amanda Moreno and Carol van Strum.





Scorpio Full Moon, and Other Planet Waves Coverage



Dear Friend and Reader:

Friday we have the Scorpio Full Moon at 1:24 am EDT (5:24 UTC). This is the Sun in early Taurus (as of this morning) opposite the Moon in Scorpio (where it arrives Thursday night into Friday).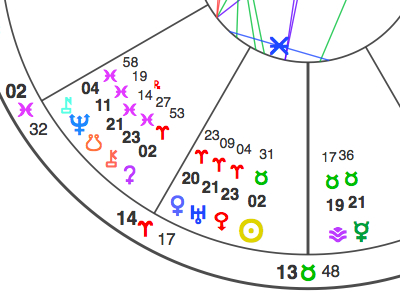 Section of chart for the Scorpio Full Moon. Shown, L-R: Nessus, Neptune, lunar South Node and Chiron in Pisces; Ceres, Venus, Uranus and Eris in Aries; Sun, Vesta and Mercury in Taurus. The Moon, not shown, is in Scorpio exactly opposite the Sun.

Given the signs involved, Scorpio Full Moons are known to evoke passion -- especially of the sexual and emotionally compelling kind. Yet Taurus and Scorpio are both 'fixed' signs, indicating the potential for whatever situation or relationship the Sun and Moon represent to feel a little 'stuck'.

Whether that means finding yourself immersed in sensual, leisurely sex; obsessed with something or someone; stubbornly resistant to changes proposed by another person; or focused on seeing a job through until it is done (and done well), only you can say. Of course, there are other ways the energy might play out for you. Track your senses, emotions and thoughts, and know that things will likely start to loosen up after the Moon peaks.

Also notable about this Full Moon chart: the ruler of Taurus, Venus, makes an exact conjunction to Uranus in Aries Friday at 5:00 pm EDT / 21:00 UTC. Sunday Venus meets up with Eris. This makes Venus the third planet this season (after Mercury and the Sun) to warm up the Uranus-Eris square in a personally tangible way. Stay on the alert for new or unusual impulses in your process of individuation.

Yours & truly,



Amanda Painter
Planet Waves Astrology Editor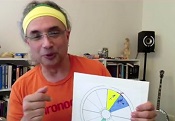 Opposing and Adjoining: Mars Retrograde and You

Eric describes the difference between opposite and adjoining signs. Mars will be retrograde in Sagittarius and Scorpio, which contain more "opposition energy" than opposite signs Sagittarius and Gemini. Eric explains this in the context of some easy ideas from Esoteric Astrology, and classical astrology as well.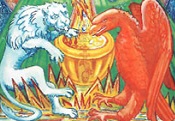 Mars Retrograde: What Do You Want?

We inherit Mars from its Roman origins as the god of war. In contemporary astrology, Mars is the planet of desire, drive and aspiration, and potentially of violence and domination. Without whatever Mars symbolically represents in the psyche, nothing would go anywhere.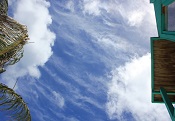 Let Your Senses Drive: Mars Retrograde

Amanda Painter looks at the chart for Mercury stationing retrograde Sunday. Mars square Neptune looks like a dreamtime nudge of some sort along your spiritual/emotional path; Mercury conjunct Vesta in Taurus offers grounding when we devote time to being fully present in our bodies and senses.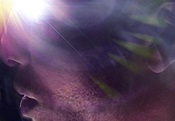 When the Planet of Sex Hovers Overhead

Has your sex life (or other Mars-related facet of life) been sitting as still as the red planet appears to be, as it approaches its retrograde station? Rob Moore contemplates the relationship between spiritual connection, sexual connection and other questions this week.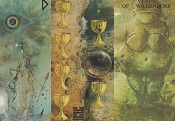 Weekend Tarot Reading -- April 17, 2016

Wherever you are holding back because your feelings are an inconvenience; or you are complying to some outward expectation of femininity, sexuality, sensuality; where you play down your intuitive abilities, your beauty, your shine, your knowingness: this week's reading is the call back to nurturance of self and others.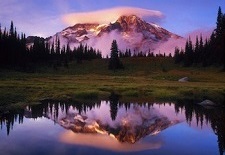 Straight from the Altar

Pulling a tarot card, Amanda Moreno sees the face of Isis (traditionally represented by the High Priestess). Weaving together insights from Robert Powell's The Sophia Teachings and the guided visualizations from her recent Mars retrograde class, Amanda offers a reminder about intuition and heart healing.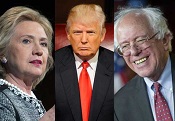 The Real Question: Campaign Finance

A special article by Eric on political integrity. "There are many means to implementing the change, starting with voters choosing not to respond to these candidates whose coffers are flooded with money from Wall Street... and many others that would just as soon harvest your body and sell off your organs if they could."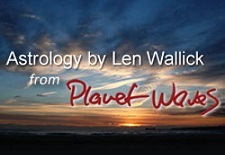 Confirmation

The Sun entered Taurus today at about 11:30 am EDT / 15:30 UTC. As Len Wallick explains, the Sun in Taurus matters because you matter as matter. For it is from the realm of physical needs, desires and understanding that the teachings of solar Taurus are best received.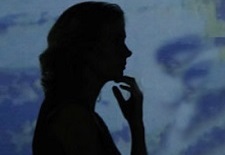 A Season Of Discovery

Much of the political world has foot-in-mouth disease, and although news of it tends to send our blood pressure up and down like a yo-yo, it's refreshing to finally hear something besides prepared patter, carefully crafted to befuddle our brains. Judith Gayle considers some interesting blunders.






To unsubscribe,

click here

. To unsubscribe from all future Planet Waves emails,

please write to

cs@planetwaves.net Copyright © 2016 by Planet Waves, Inc. All Rights Reserved. Other copyrights may apply. >>
Some images used under Fair Use or Creative Commons attribution.