New York, May 3, 2016 | View as Webpage | Order Your Spring Reading


This Week on Planet Waves FM

Beltane, a Tribute to Jonathan Cainer, and Father Daniel



Dear Friend and Reader:

In tonight's Planet Waves FM [play episode here], I say goodbye to my friend and mentor Jonathan Cainer, the renowned and beloved British astrologer. Jonathan died unexpectedly Monday morning at his home in Yorkshire.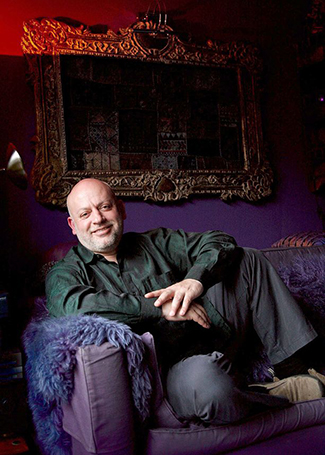 Jonathan Cainer in his downtown London apartment.

Before I go there, I cover the Beltane New Moon -- that is, Friday's New Moon at the heart of Taurus. This New Moon happens close to the Pagan high sabbath that commemorates mid-spring: the time to celebrate the goddess of love and abundance.

As for Jonathan, fans around the world are grieving the loss of this one-of-a-kind astrologer and horoscope writer. You may know me because he recruited me as his vacation stand-in back in the early 2000s. I covered his daily horoscope in the Daily Mirror and the Daily Mail about 50 times, stayed with him at his homes in Yorkshire and London, and basically learned the astrology business from him.

I tell many first-hand stories, and an excellent one told to me by conceptual artist and activist Karen Barnes, who worked with Jonathan on a rather cheeky project aimed at undermining the British monarchy and spreading a message of love and peace.

In the third segment I pay tribute to Father Daniel Berrigan, the infamous and beloved Roman Catholic priest who spend his life undermining the war machine of the American empire. Father Dan, who died over the weekend a few days short of his 95th birthday, was the person who organized burning draft records at Catonsville, Maryland, in 1968, and who went into a GE facility with fellow activists and smashed a nuclear bomb with hammers.

My musical guests are two of Jonathan's favorite performers: English folk singer John Martyn, and the American perfectionists of jazz, rock and wit, Steely Dan.

Planet Waves FM is a community radio project that's part of the Pacifica Radio Network. Please support our work by becoming a member of Planet Waves.

With love,





Planet Waves (ISSN 1933-9135) is published each Tuesday and Thursday evening in Kingston, New York, by Planet Waves, Inc. Core community membership: $197/year. Editor and Publisher: Eric Francis Coppolino. Web Developer: Anatoly Ryzhenko. Designer: Lizanne Webb. Finance: Victoria Pomante. Astrology Editor: Amanda Painter. Astrology Fact Checker: Len Wallick. Copy Editor and Fact Checker: Jessica Keet. Outreach Co-ordinator: Victoria Bodge. Client Services: Amy Elliott. Media Consultant: Andrew Marshall McLuhan. Research, Writing and Editing: In addition to those listed above, Planet Waves is produced by a team consisting of Fe Bongolan, Judith Gayle, Kelly Janes, Amanda Moreno and Carol van Strum.


Now Introducing the Planet Waves Boutique

You know how the end of every video production, horoscope and audio reading by Eric Francis leaves you feeling grounded, reassured, but also leaning on the edge of your seat, waiting for more intriguing thoughts to keep flowing? Are you ready for more?

Take a few moments and visit our boutique full of the best work that Eric Francis has to offer.

Readings and classes with such a striking degree of honesty and depth are rare on the Internet, especially at such affordable prices. It's a rare human being who shows their understanding, compassion and gratitude as Eric Francis does.

Go to this page for a list and description.



---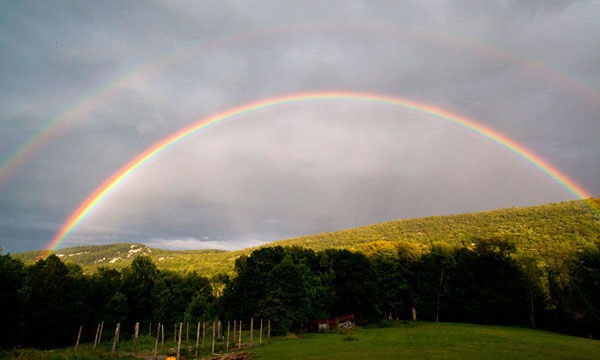 You don't have to travel over the rainbow to feel like you belong in your life, Taurus; Eric is cooking up a soul-nourishing birthday reading for you. You'll get video, audio and a tarot reading full of ideas and insights that will help you feel your feet on solid ground while you reach inward, then stretch your desires toward the sky.
Pre-order your Taurus birthday reading here.
Photo by Eric Francis.
Right Where You Belong: Your 2016 Taurus Birthday Reading
"Uranus-Eris would be impressive enough on its own; what is indeed more impressive is that Venus is conjunct them. This makes you fully present for the festivities, which is where you belong. The implication is that something is not happening to you as any kind of passive party, but that you are consciously joining with something, initiating it, granting yourself permission or bearing witness."
-- Eric Francis addressing Taurus Sun, Rising and Moon folks
Dear Taurus Sun, Moon or Rising:

If you thought this year's biggest astrology was all about other people's signs, think again. In fact, I bet you're acutely aware of how you are being asked to evolve, explore and integrate what you're learning this year in surprising ways -- as your 2016 Taurus Birthday Reading will explain.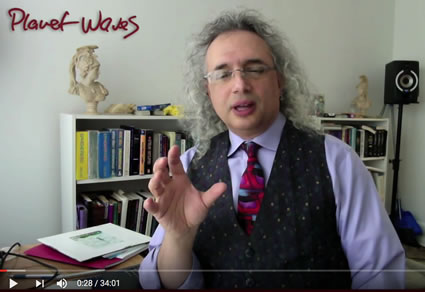 Taurus reading will be part audio and part video.

In addition to your ruling planet, Venus, starring in the Uranus-Eris square, the ongoing Mars retrograde has a special relationship to your sign.

Mars will soon move backward into Scorpio, your opposite sign. This means that someone you're in a relationship with is likely going through some kind of process that parallels your own, yet differs in key ways.

Speaking as someone with a Taurus Sun, I can totally see how this is working -- and I'm grateful to have Eric's perspective on the situation.

"There is no way I can begin to describe how spot on you are with this reading concerning the place I have been finding myself in over the few years, and in particular from last year onwards. Very astutely described! You say something I literally keep thinking whenever I find myself among people. You are actually quoting a very frequent thought of mine. This is stunning." -- Alexandra Marx

Eric is now including a video segment along with the audio astrology and tarot portions of your birthday reading, and we're getting fantastic responses:

"I loved the video format -- seeing you in your lovely studio, with chart in hand. Everything, as always, was totally spot on. And I truly enjoyed watching you, instead of just hearing a disembodied voice." -- Liz Glanville

If you enjoy the sense of personal contact, warmth and uncanny intimacy of Eric's audio readings, you'll love his new video segments.

Pre-order now to lock in the lowest price on your 2016 Taurus Birthday Reading -- only $19.97 for yourself or as a gift. Once the reading publishes, the price will increase. Note: we have in-depth readings for all 12 signs available here; they make excellent gifts.

Yours & truly,



Amanda Painter
Planet Waves Astrology Editor


---



It's Still Spring and Mars is Still Retrograde



Dear Friend and Reader:

Our current Mars retrograde is still young; if you're not sure where your inner process is leading, you are right in the sweet spot to get oriented with the 2016 Spring Reading and see how far it takes you through the rest of the year.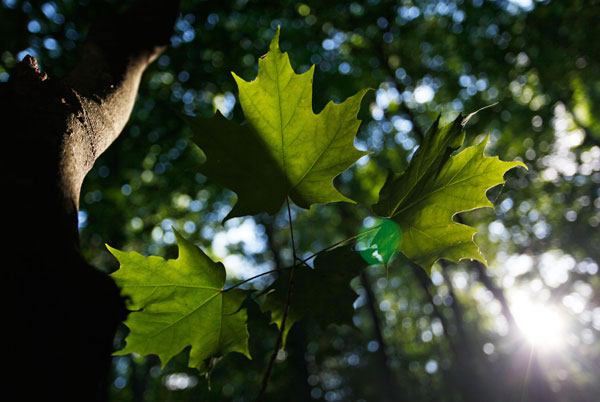 Photo by Eric Francis.

Mars will be retrograde until June 29. As with all astrology, it helps to get awareness and momentum going early -- and it's not too late for you to do so.

"And wow, Eric, again...not going to repeat all that I said under the Virgo sign. But what I am going to add here is yes I am in the process of finding my own niche and starting work on my own. This reading has given me a lot of insights. Thank you." -- Hilary, on the Aquarius Spring Reading

As we near the midpoint of the retrograde later this month, Eric will be writing a special Mars retrograde horoscope to be delivered to all purchasers of this reading. If you want to receive that hot off the presses, be sure to sign up now for affordable individual signs -- or, you can still nab all 12 signs at an amazing price.

Lovely to see your Peerie face whilst listening to the reading. Lots to ponder and eerily apt for how things are a moving onwards at pace. Many thank-yous for being you.
-- Christine Hughson, on the Libra Spring Reading

Yours & truly,



Amanda Painter
Planet Waves Astrology Editor


---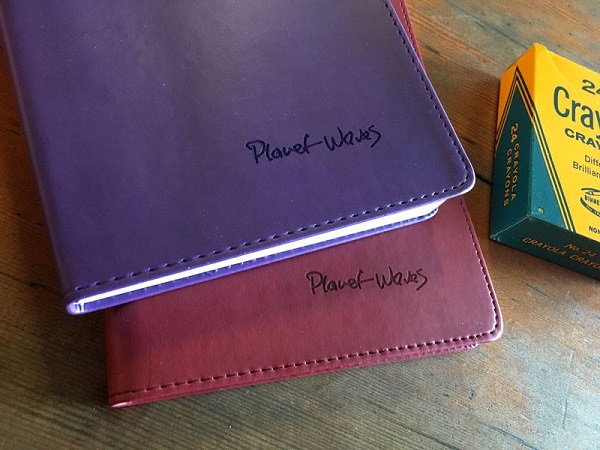 At Planet Waves we encourage and foster creativity in all forms. Quality journals and sketchbooks were the best way I could think of to pass that forward. If you upgrade, or if you renew or extend your Core Community membership for one year to receive your Planet Waves custom journal. They're available in red, purple, blue and black, while supplies last. Those who upgrade to, renew or extend the Backstage Pass for one year can receive one of my extra-special hand-painted notebooks. To learn more, write to cs@planetwaves.net or call (206) 567-4455.
---

This Week on Planet Waves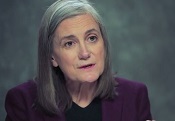 How The Media Is Ruining This Election

This simple video from AJ+ has gone viral, and with good reason. It's had 10 million plus clicks on Facebook. What is it? A courageous long-term activist telling the truth. In three minutes, Amy Goodman shows us all what we need to know about the media's role in poisoning the 2016 elections. We love you, Amy.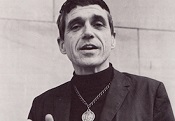 My Lifeline to the World

"On a regular basis I've been outraged, inspired, awestruck, saddened and intrigued. I don't remember exactly when I started listening to Democracy Now! But I can't imagine not having it in my life each week." Amanda Painter writes a beautiful tribute to our Pacifica sister channel, which is celebrating its 20th anniversary.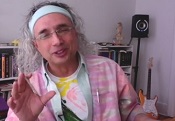 Beltane + Mercury and Mars Retrograde

This week's edition of Planet Waves TV covers the old-religion holiday of Beltane, one of the cross-quarter days. I also look at the double inner planet retrograde, of Mars at one end of the zodiac (in Scorpio) and Mercury at the other end (in Taurus). Please subscribe to our YouTube channel.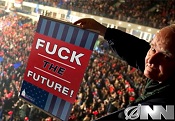 Mercury Retrograde in Taurus: The Search for Values

During the 2008 presidential campaign, The Onion dropped a spoof newscast into the discussion. The headline: "No-Values Voters Looking to Support Most Evil Candidate." In the context of Mercury retrograde in Taurus, Eric suggests we're in a phase of getting clarity and 'revaluing' what matters most on a personal level.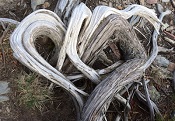 Your Body-Mind and Mercury Retrograde in Taurus

Mercury stationed retrograde in Taurus Thursday; the following night, Venus entered Taurus. Amanda Painter describes how this emphasizes a review of the ways your body, mind and emotions influence one another. Get creative, get physical, get grounded and open up to the erotic fire within you.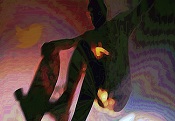 More Things in Heaven and Earth than an Algorithm

With communication planet Mercury and sex-related planet Mars fully in retrograde, it can be very easy to misinterpret what's happening with our communications. Rob Moore steps back for some perspective on the double-edged sword of Facebook: quality of connection, quantity, timing and the algorithms.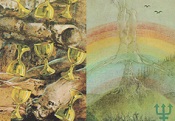 Weekend Tarot Reading for May 1, 2016

"What happens when last week's Seven of Cups becomes the Eight of Cups?" This is the question posed by Sarah Taylor this week. The short answer: a much-needed change in perspective; the invitation to transformation. We wish Sarah all the best for her future journey with much love. You can find her at her website.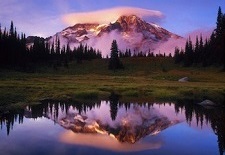 Regress to Progress

Amanda Moreno is helping to facilitate two Deep Memory Process modules, which involves past-life regression. This work has been instrumental in her own physical, emotional and energetic self-healing, and likely will again as the 30th anniversary of her father's death intersects with Mars retrograde.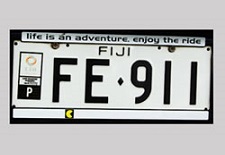 The Cap

Fe Bongolan contemplates how far the ramifications of our personal voting choices can reach -- and considers the unintended consequences of never rebuking young family members. Despite one young, bright relative pulling out a Trump hat at a family dinner, there's potential for some course-correction.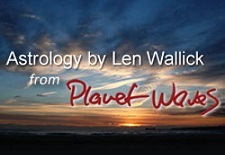 Centers, Cycles and Crossings

During a cross-quarter, especially during the Beltane festival designated by the Sun in the middle of Taurus, it is an auspicious time to turn inward. Len Wallick suggests you spend a little time getting to know where you live on the inside, and affirm and celebrate your personal center.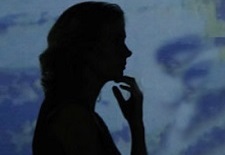 The Last Gasp Of Gordon Gekko

The populism that has begun to gel as a political movement is largely based on financial issues, the one thing both sides of the political spectrum agree upon. Judith Gayle suggests that shouldn't come as a surprise to citizens of the USA, whose independence was fought and won over the concept of improper taxation.





To unsubscribe,

click here

. To unsubscribe from all future Planet Waves emails,

please write to

cs@planetwaves.net Copyright © 2016 by Planet Waves, Inc. All Rights Reserved. Other copyrights may apply. >>
Some images used under Fair Use or Creative Commons attribution.