New York, May 10, 2016 | View as Webpage | Order Your Spring Reading


This Week on Planet Waves FM

Map of the World (and Masturbation Month)



Dear Friend and Listener:

In tonight's edition of Planet Waves FM [play episode here], I recap Monday's Mercury transit of the Sun and fill in a few additional approaches to that astrology as a transformational tool. I then fill in the details on what else is moving in the sky right now.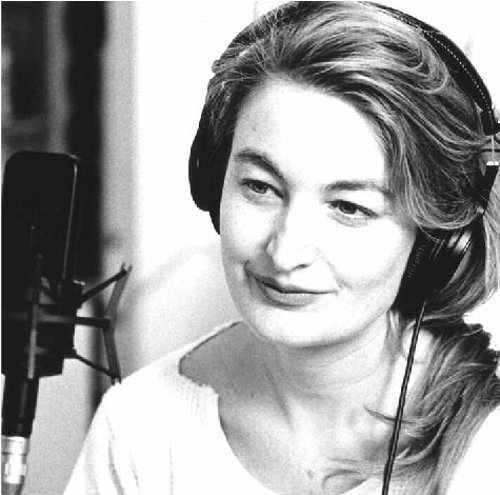 Recording (and all-round) artist Jane Siberry.

In the second segment, as promised some months ago, I return as a sociologist to the theme of "pickup artist" culture. We embarked on this subject late last summer when I interviewed Jake and Jared from Waking Life Coffee in Asheville, North Carolina.

In this segment I return to one of the source documents, The Game by Neil Strauss, wherein the author, on a magazine assignment, infiltrates the "secret society of pickup artists" -- and then becomes one.

I deconstruct the techniques he advocates using, as a means of getting a social map of Western civilization.

In the third segment, I do my first of two offerings on Masturbation Month, the unofficial celebration of the thing that everyone does. I take it from the viewpoint of how on Earth masturbation still remains so controversial, tracing the controversy back to its probable origins.

I introduce masturbation as the perfect tantric tool -- a topic I will return to next week.

My musical guest is one of the most gifted musical artists of our lifetimes, Jane Siberry. Have you heard her name? You have now! Have you heard her music? You are about to. I would say sit down, but what I mean is stand up and get ready to spin around the room you're in or the BART or D train you're riding.

We are sponsored by your memberships to Planet Waves. Click this link, get out some plastic, and please put some fuel in our tank, in exchange for some clear-headed astrology, horoscopes and commercial-free radio and video.

Planet Waves FM is a community radio project that's part of the Pacifica Radio Network.

With love,


Planet Waves (ISSN 1933-9135) is published each Tuesday and Thursday evening in Kingston, New York, by Planet Waves, Inc. Core community membership: $197/year. Editor and Publisher: Eric Francis Coppolino. Web Developer: Anatoly Ryzhenko. Designer: Lizanne Webb. Finance: Victoria Pomante. Astrology Editor: Amanda Painter. Astrology Fact Checker: Len Wallick. Copy Editor and Fact Checker: Jessica Keet. Outreach Co-ordinator: Victoria Bodge. Client Services: Amy Elliott. Media Consultant: Andrew Marshall McLuhan. Research, Writing and Editing: In addition to those listed above, Planet Waves is produced by a team consisting of Fe Bongolan, Judith Gayle, Kelly Janes, Amanda Moreno and Carol van Strum.
---



Have You Visited the Planet Waves Boutique?



Readings by Eric Francis leave you feeling grounded and reassured, but also leaning on the edge of your seat and open to new, intriguing insights. Are you ready for more? Take a few moments and visit our boutique, with plenty of the best work that Eric Francis has to offer.

Readings and classes with such a striking degree of relevance honesty and depth are rare on the Internet, especially at such affordable prices. We have great options for every sign -- and they make excellent gifts. Find your next piece of Planet Waves wisdom here.


---
That 'Ahhh' Feeling: Your Taurus Reading, and a Gift
"I loved the video format -- seeing you in your lovely studio, with chart in hand. Everything, as always, was totally spot on. And I truly enjoyed watching you."
-- Liz Glanville
Dear Friend and Taurus:

Speaking as someone with a Taurus Sun, I'm aware that I don't leap to buy just anything that crosses my path. I want it to be well made; to be beautiful; to feel good; to be truly useful, rather than just collecting dust on a shelf. I want to say Ahhhhh the moment I encounter it. Are you the same way?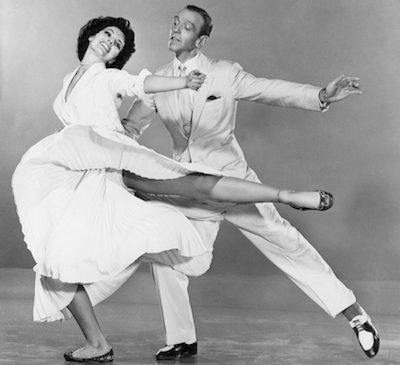 Your birthday reading: as easefully elegant as Fred Astaire (born May 10, 1899), pictured here dancing with Cyd Charisse. Could you use a

little extra grace

in your life right now?

Do you wish you could listen to (and watch) your latest Taurus Birthday Reading first, feel that sense of Ahhhhh, and then buy it?

What if you sort of can?

You're invited to listen to last year's Taurus reading as a gift from Planet Waves. Get a feel for the type of Ahhhhh moments you can expect from this year's reading (which includes a video segment along with the audio astrology and tarot!).

Then pre-order this year's Taurus Birthday Reading, with a clearer sense of how much you'll love it and use it -- and just how worth it the reading will be.

Note: the price will increase when it publishes, and Eric will have it ready soon; pre-ordering gets the reading to you at a discount!

"It is amazing to me, that no matter what time of the birthday year I refer back to it, it has something to offer." -- Ann Cortese, 87

With Mars about to retrograde back into your relationship house and the Uranus-Eris conjunction asking you identity questions (not to mention Mercury taking you deep into yourself and what you most value), Eric's birthday reading for Taurus will be like fresh, solid ground beneath your feet.

And: not only can you listen to last year's reading -- on us -- to review recent themes of your life, all Planet Waves readings are guaranteed.

Your fellow Taurus,



Amanda Painter


---

This Week on Planet Waves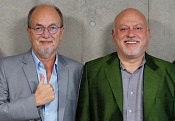 Jonathan Cainer, 1957-2016

Jonathan Cainer's technical partner and long-term friend Stephen Lord has written this beautiful and moving eulogy to his "wildly generous, crazy, loving, maddening, big-hearted friend." We're profoundly grateful to Stephen for getting in touch, and for sharing his memories of Jonathan with us.


Planet Waves TV: Mercury Transit of the Sun

Eric describes Monday's Mercury transit of the Sun -- an exact conjunction of these two bodies. There is a conjunction each time Mercury goes past the Earth (as it's doing now). But typically Mercury will pass above or below the Sun. On Monday, it walked directly across the surface of the Sun, which Eric interprets.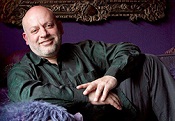 Jonathan Cainer: The Cosmic Voice of Reason

"It's true that Jonathan strived to be inspiring, but he succeeded in more than that. I considered him an actual philosopher. I knew him personally since 1999, and I can attest to the fact that he practiced what he preached." Eric's touching farewell to his friend and mentor, who passed away suddenly last week.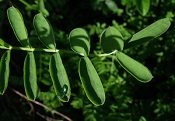 Taurus New Moon and Your Inner Beltane Celebration

With the Taurus New Moon you might have noticed that your awareness of Beltane themes -- sexuality, union, contact with the Earth, experiencing your senses -- is drawing you within yourself, rather than inviting you to frolic al fresco. Amanda Painter suggests allowing for some introspection.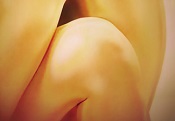 So How Does It Feel To Have That Body?

Rob Moore offers tribute to how freely and comfortably Jonathan Cainer lived in the physical world, and turns his attention to what an uncomfortable path many people must walk (or tunnel) to feeling at home in their physical bodies. It was not always natural for Rob, either; yet he offers some strategies to engage.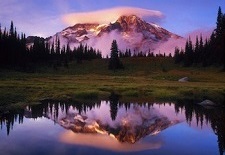 Emergence and Belief: An Anniversary

Wednesday was the 30th anniversary of Amanda Moreno's father's death. In honor of this milestone, she chose to run this early column of hers again, since our current astrology has immersed her in the matrix of this event. It first published in Planet Waves on Aug. 3, 2014. We wish her many ladybug sightings.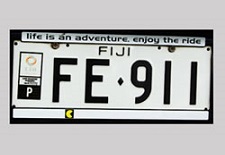 Stubby Fingers on the Red Button

Did you know that once the Republicans and Democrats pick their official nominees at the summer national conventions, those nominees get CIA briefings? Does that thought disturb you more than just a little in the case of Donald Trump? Fe Bongolan ponders the possible nightmare scenarios.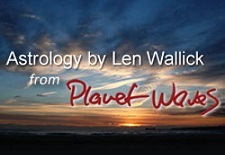 The Operative Prefix

With Jupiter now direct, Mercury still retrograde and the Moon in Cancer, Len Wallick suggests you make an extra effort to be clear with yourself about your feelings. Also, consider that what might seem like an emotional reaction by another person could actually feel like a reasoned response from their perspective.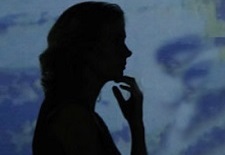 Best Laid Plans

In Switzerland, a weasel (or possibly a beech marten) chewed through a power cord at the Large Hadron Collider. Having been counted out by MSM, Bernie Sanders beat Clinton in Indiana, and his numbers are good in Oregon, West Virginia and into future primaries. Judith Gayle reflects on the plans that went awry.


Retro-Active

It's well known that Mercury retrograde can be a pain in the backside. Yet for many it's actually a source of relief, rest or inspiration -- particularly if one flows with the proverbial tide. Amy Elliott thinks if you have experienced a less than ideal phase, Monday's Sun-Mercury conjunction may still be of use this week.





To unsubscribe,

click here

. To unsubscribe from all future Planet Waves emails,

please write to

cs@planetwaves.net Copyright © 2016 by Planet Waves, Inc. All Rights Reserved. Other copyrights may apply. >>
Some images used under Fair Use or Creative Commons attribution.