New York, May 24, 2016 | View as Webpage | Order Your Spring Reading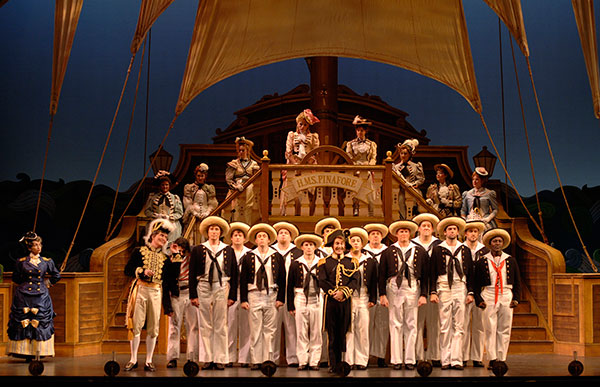 Promo photo from a contemporary performance of H.M.S. Pinafore by AZ Opera.

This Week on Planet Waves FM

At Home on the Web, H.M.S. Pinafore and Grandpa McLuhan



Dear Friend and Listener:

In tonight's edition of Planet Waves FM [play episode here] we have the Gemini special for you. First I go over the manifold ingress into the mutable air sign: since last we spoke, the Sun, Venus and Vesta ingressed Gemini.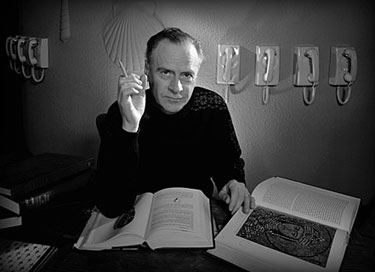 Grandpa McLuhan, at home amongst his tools.

Once again I elaborate on Vesta, my personal asteroid goddess and apparently a popular item among my readers, who get how beautiful this energy is.

In the second segment, I read the chart of opening night for H.M.S. Pinafore, from May 25, 1878. This spectacular operetta / light opera was the first smashing success for Gilbert and Sullivan, and contributed to the invention of modern musical theater.

I play four numbers from this play, describe its Bob Dylan-esque chart and tell some family stories (my mom played Josephine, the lead, at age 13 in a college production).

In the third and fourth segments, I return to the work of the spiritual grandfather of Planet Waves, Marshall McLuhan. In the spirit of Vesta in Gemini -- making a home of our communications media -- I refer to two quotes from grandpa, one about the development of literacy and its impact (which to me explains the Internet) and then one about politics going from the ballot box to the box office.

All in all, a fun, diverse program, presented free of commercial interruption thanks to you, our members, subscribers, contributors and customers. If you're not already a member, do something you will appreciate and feel good about: sign up and do your part to have a positive impact on Planet Waves.

With love,


Planet Waves (ISSN 1933-9135) is published each Tuesday and Thursday evening in Kingston, New York, by Planet Waves, Inc. Core community membership: $197/year. Editor and Publisher: Eric Francis Coppolino. Web Developer: Anatoly Ryzhenko. Designer: Lizanne Webb. Finance: Victoria Pomante. Astrology Editor: Amanda Painter. Astrology Fact Checker: Len Wallick. Copy Editor and Fact Checker: Jessica Keet. Outreach Co-ordinator: Victoria Bodge. Client Services: Amy Elliott. Media Consultant: Andrew Marshall McLuhan. Research, Writing and Editing: In addition to those listed above, Planet Waves is produced by a team consisting of Fe Bongolan, Judith Gayle, Kelly Janes, Amanda Moreno and Carol van Strum.
---

This Way To the Planet Waves Boutique!
Your readings are always so insightful and their timing tends to unfold in a way that refers to a point that we may not have reached yet but will be experiencing soon (at least that's how it has felt to me). Thank you for listening and for your art, which nourishes us all!
-- Winter Clark
Wishing for some sort of sign telling you, "This way"? Or for a huge gust of wind that picks you up and takes you on a breathtaking journey to peace, insight and clarity? Wish, wait and search no further.

As Winter Clark expresses above, Eric has a way of leaving you feeling well nourished at the end of his readings.

Yet, there is more than just 'one way' of exploring your life and taking charge. Here in the Planet Waves Boutique, you'll find insight and wisdom; better yet, you'll discover tools to help you reclaim your own power and choose the direction right for you.

Explore another way of life: one that leaves you excited for your next experience, constantly learning and creating your own destiny.


---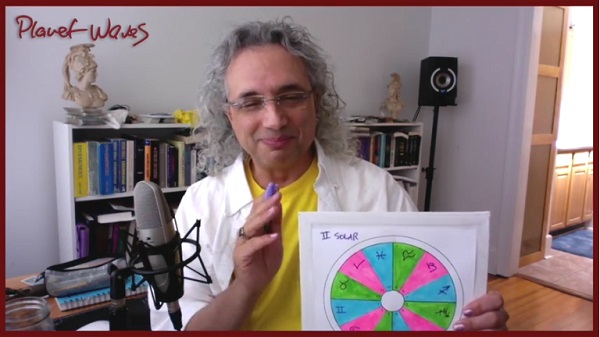 Free, Featured Video: The Secrets of Gemini
This special
Planet Waves TV broadcast
on the Gemini solar chart drew the following comment from Marjorie Lipari:
"Thank you. You were speaking so much about my chart, being that I am a Gemini with Gemini rising."
Alexandra Marx said Eric's
"understanding of Gemini is quite extraordinarily precise."
You won't want to miss out on his reading for your year ahead. (The video above is indeed free and lavishly interesting.)
Pre-order here
for the well-worth-it discount price of $19.97.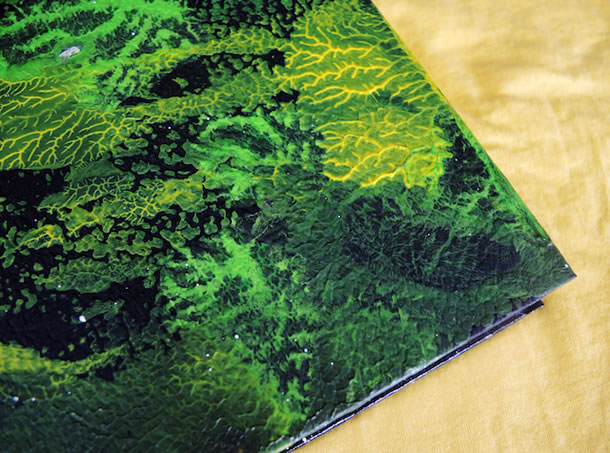 Eric's hand-painted journals are going like hotcakes, but some of the first batch are still available. You can see

a gallery of the notebooks here

-- they come in a variety of sizes, styles and painting techniques.

More Than 'Just A Notebook'



Do you see a notebook? Or do you see a portal into a new narrative; a screen onto which you can project the movie of your life; a sanctuary where you can retreat when you need to make sense of the world or improvise a new one?

Whether you love to draw, write stories or simply keep a diary with mental meanderings and scribbles, you can receive one of Eric's hand-painted notebooks when you upgrade to -- or extend -- your Backstage Pass membership. That's the level that includes all the birthday readings, the Spring and Midyear readings, and discounts on everything else Eric has to offer (such as classes, and the annual reading).

When you extend your Core Community membership for a year (or become a Core Community member for the first time), you can receive one of the Planet Waves custom-branded journals (while supplies last). These are emblazoned with the Planet Waves logo in Eric's print-script handwriting, welcoming you home.




This Week on Planet Waves
Note to Our Readers: There are some extra treats this week. We hope you enjoy them. -- Amy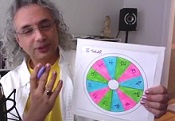 Astrology Secrets Revealed: The Gemini Solar Chart

This is a special edition of Planet Waves TV for Gemini. Eric explains how astrologers know what they know about your sign -- explaining what a "solar chart" is and why it reveals so much. This is the technique used by the very best Sun sign astrologers: Patric Walker, Jonathan Cainer, Linda Goodman and others of that caliber.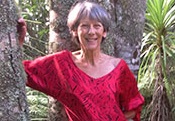 Ground of the Earth, Womb of the Feminine

This week's edition features a profound and much-needed guest article from Planet Waves member Susanne Vincent. Her thoughtful words have touched a chord with many readers, as evidenced by the quality and abundance of the comments section. Eric described her essay as "a real piece of writing, that breaks new ground."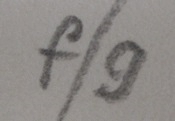 Configuring Ground (for kids)

Andrew McLuhan, friend of Planet Waves and grandson of media pioneer Marshall McLuhan, describes his experience this winter of teaching a class of ten- and 11-year-olds. He introduced them to the concept of thinking about the effects, as opposed to simply the uses, of technology.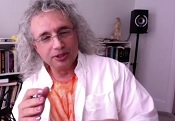 PLANET WAVES TV
Gemini and the Mysteries of Vesta

The Sun has ingressed Gemini, Mercury is direct, and the Sun is making a conjunction to Vesta, Eric's favorite asteroid. In this week's Planet Waves TV, Eric describes Vesta's role as keeper of the hearth and the idea of the organization of space, both mental and physical. Please subscribe to our YouTube channel.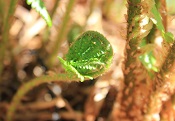 Full Moon, Mercury Direct and Choosing Empathy

Between Friday and Sunday the Sun entered Gemini, we had a Full Moon, and Mercury stationed direct. Amanda Painter considers the need to stay aware of your mental focus and emotional reactions to others, and asks how the mutable-sign astrology is asking you to make a decision. Can you choose empathy and reality?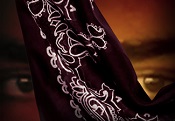 If It's Not Sex-Positive, What Is It?

As the Sun moves into Gemini, Rob Moore suggests considering double-sided topics such as sex. Along the way, he explores the insanity of guilt, the idea that being scared or repulsed by sex is not metaphysical, and demonstrates how to apply Andy Warhol's personal "So what?" philosophy.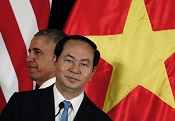 A more "normal" relationship: guns and money

Dissolving any lingering vestiges of the Vietnam War and the Cold War would seem a good thing until you realize one detail: it was a lethal weapons embargo that Obama has rescinded today. Amanda Painter comments on what "normalizing" relations between the U.S. and Vietnam seems to mean.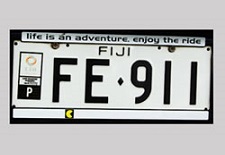 End Games

As we near the climax of the presidential primary season, Fe Bongolan asserts that both Clinton and Sanders carry the best goals and deepest aspirations of their party. Why can't the party platform include both? Even though we're at an end game for one phase, this is only the beginning.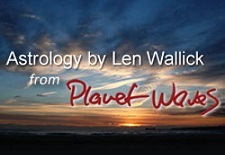 Take A Bearing

Len Wallick observes the astrological landmarks of Venus in Gemini and Mars in Sagittarius opposing each other, and suggests you take a bearing to get yourself oriented -- like correlating a pair of mountain peaks with a map and compass. You may become something of a mountain peak yourself.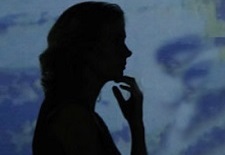 It's The Principle

In the culture of the last century, Judith Gayle writes, her generation was schooled in civics and encouraged to stick up for their principles. Sadly, it seems that a lot of the Boomers have given up principles for comfort, and many of our younger citizens haven't thought much about theirs.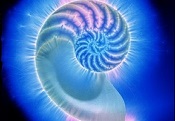 Crossing the Limits

While Mercury has returned to direct motion in mid-Taurus, Mars continues its retrograde journey and finally enters Scorpio again this week. Amy Elliott looks at the potentially initiatory feel of crossing this particular threshold, and what it might mean in terms of your healing journey.






To unsubscribe,

click here

. To unsubscribe from all future Planet Waves emails,

please write to

cs@planetwaves.net Copyright © 2016 by Planet Waves, Inc. All Rights Reserved. Other copyrights may apply. >>
Some images used under Fair Use or Creative Commons attribution.