New York, May 31, 2016 | View as Webpage | Visit Our Boutique


This Week on Planet Waves FM

Gemini Square Dancing, and the Uranus Eris Conjunction



Dear Friend and Reader:

Saturday the Gemini New Moon takes shape, amidst a rare grand cross aspect. Jupiter in Virgo, Saturn in Sagittarius, Neptune in Pisces and the New Moon plus Venus in Gemini align all around us.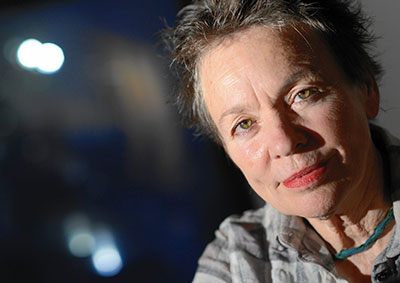 Laurie Anderson in her studio in Manhattan. She has Gemini Sun and rising, and turns 69 next week. Photo by Jennifer S. Altman.

In today's Planet Waves FM [play episode here], I take these placements one at a time and describe how they relate to one another. I describe the mental quality of this pattern, and what it might provoke -- and what options are available.

In the second segment I move on to the Uranus-Eris conjunction, which peaks for the first time on Thursday, June 9, and I make a discovery while on the air: Eris in Aries coincides with the rise of commercial radio in the United States.

The "chaos identity" of Eris in Aries runs in parallel with the dominance of a new kind of medium available to the public: the broadcasting of sound.

My musical guest is Laurie Anderson, who turns 69 on June 5. I discovered that she once mentioned to an astrologer that she has Gemini rising, so I read that chart, which is great fun. I play several selections from Mister Heartbreak, her second album, presented symmetrically as two pairs of twin compositions (one pair of which features her twin soul Peter Gabriel).

Planet Waves is sponsored by your patronage of our business. Thank you kindly.

With love,


Planet Waves (ISSN 1933-9135) is published each Tuesday and Thursday evening in Kingston, New York, by Planet Waves, Inc. Core community membership: $197/year. Editor and Publisher: Eric Francis Coppolino. Web Developer: Anatoly Ryzhenko. Designer: Lizanne Webb. Finance: Victoria Pomante. Astrology Editor: Amanda Painter. Astrology Fact Checker: Len Wallick. Copy Editor and Fact Checker: Jessica Keet. Outreach Co-ordinator: Victoria Bodge. Client Services: Amy Elliott. Media Consultant: Andrew Marshall McLuhan. Research, Writing and Editing: In addition to those listed above, Planet Waves is produced by a team consisting of Fe Bongolan, Judith Gayle, Kelly Janes, Amanda Moreno and Carol van Strum.
One Breath Closer: The Planet Waves Boutique
Thank you for the beautiful work you are doing in making the world a more lovely place to be, as each of us journeys one breath closer to remember who we truly are, through gifts of awakening & enlightenment.
Bless-Sings Always,
Valentine Bezar
We have now gathered all of Eric Francis' work into one place for you -- visit the Planet Waves Boutique today. 

As Valentine Bezar stated above, not only do Eric's readings and classes help bring you on a journey through awakening and enlightenment, they also help you remember who you truly are.

With Eric's expert astrological guidance, you'll tap into your inner power and creativity. See your challenges more clearly, take a breath and take your first steps toward a more sensible world.

In addition to birthday readings by sign, seasonal readings and recordings of Eric's first classes, the Boutique features the upcoming June 18 class, The Astrology of Now -- suitable for astro-fans, beginning students and experienced astrologers alike. Check out the Planet Waves Boutique now.




Get Your Hand-Painted Journal Today



Eric is offering hand-painted journals in different sizes when you upgrade to -- or extend -- your Backstage Pass membership.

Eric has been experimenting with different types of paints, textures and journals to bring all of you a wonderful gift of passion and creativity right from his fingertips.
 
When you sign up for or extend a Core Community membership for one year, you can receive one the Planet Waves custom branded journals. You have your choice of red, black, blue and purple. Eric will even add a splash of paint on these, if you'd like.




Your Year in Motion, Your Gemini Birthday Reading



"It has occurred to me before that your understanding of Gemini is quite extraordinarily precise and I meant to give you that feedback but never quite found the right moment. There is always such wealth of information in what you broadcast."
-- Alexandra Marx
 
Dear Gemini Sun, Moon or Rising:
 
We are solidly in your solar month -- but your astrological peaks and key turning points extend throughout the year. Eric recently had this to say about your forthcoming 2016-17 Gemini Birthday Reading:

"There's a lot to say this year -- for example, two Full Moons in your opposite sign Sagittarius are pointing toward some unusual progress and developments in your relationships. It seems time to get things moving."

"Unusual" does not mean "bad" or "scary"; it just means that you might be relying on your famously versatile mind to see all your options clearly.
 
Eric is the best astrologer I know to facilitate that. As he said recently, "I am the good news astrologer, not because I see the world through rosy glasses but rather because I focus on solutions, ideas and an inspiring message."
 
To remind yourself just how well he does that -- and to help you review and reassess your past year as you get ready to get things moving -- you're invited to listen to last year's Gemini reading as a gift from Planet Waves.
 
"I never cease to be amazed at how many times, during my birthday year, I refer back to the annual edition of my birth sign report that you offer."
-- Ann Cortese, 87, B.S., M.P.S
 
Once you've given that a listen, keep the momentum going: pre-order this year's Gemini reading at the discounted price of $19.97.
 
Once it's ready, you'll receive Eric's combination of audio and video astrology segments (including your tarot reading for the year in video, so you can see the cards) -- multi-media for your multi-track life.
 
Yours & truly,



Amanda Painter




This Week on Planet Waves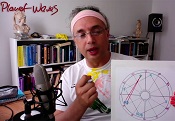 Gemini New Moon and the Uranus-Eris Conjunction

Eric looks at the rare grand square aspect that spans from Gemini to Virgo to Sagittarius to Pisces -- and which influences everyone in the process. How do you use your mind? That question leads into the Uranus-Eris conjunction in Aries, which is influencing how you think about who you are.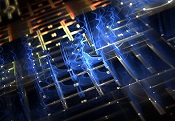 Vesta in Gemini: Gather Your Mind and Your Senses

Vesta is now in Gemini. Amidst much other astrology, this is a reminder to be mindful of what's happening in our consciousness, with the words we speak and the digital information we take in. A fire goddess from Roman mythology, Vesta in astrology represents both devotion and a central organizing principle.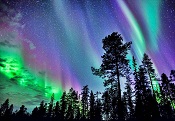 Gemini New Moon: Explore Your Mutable Mind

This week, there's quite an exciting development: during the Gemini New Moon, which happens Saturday, June 4 (the 5th in the U.K. and Europe), we will have an event known as a mutable grand cross. Eric explores how this rare moment can help you move forward in your personal evolution.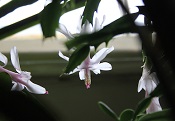 No Longer 'Basic' Instincts?

Amanda Painter looks at Mars' recent ingress into Scorpio against the backdrop of Gemini activity. You have an opportunity to hear your biological instincts and emotional desires, but you might need to disengage from virtual reality and technology to do that. Are you willing to want what you really want?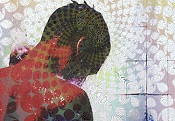 All of A Sudden, Feelings

With Mars now back in Scorpio and Mercury's recent storm phase, Rob Moore relates how he's experienced a few blockages, delays and frustrations. He explains how consciously feeling the resulting negative emotions helped to turn them into peace and positivity, through attuning with the present and the real.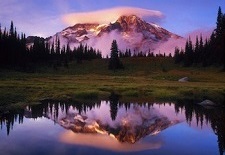 Foggy Little Identity Crises

With a mutable grand cross in the works, Amanda Moreno feels on the verge of an identity crisis. Luckily, that seems to entail getting back in touch with the "inherent spark of genius that shows us what we're here to do." She also feels called to write some poetry to her body, thanks to Mercury and Mars.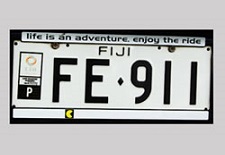 Bottom of the 9th

Framing Sanders' political situation in baseball terms, he is at bat in the bottom of the 9th inning, with one man on base in a game where the score is 5-1 in favor of the pitching team, with two outs and the count is 2 balls and 2 strikes. And yet, he is still trying to get a hit. Fe Bongolan considers why.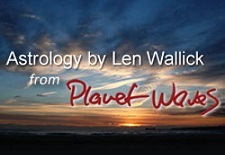 Adjustments

The Full Moon of May 21 was accompanied by Mars; the June 4 (or June 5) Gemini New Moon will be accompanied by Venus. Len Wallick describes an image of adjusting and complementing your Full Moon experience by presenting another side of yourself to the world in the coming week.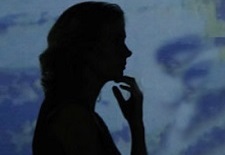 Preparing For A Presidential Election

How's the political pulse, you ask? Judith Gayle's verdict: it's racing. The usual suspects have fallen by the wayside, the outliers have captured our imagination, and the situation remains fluid, no matter what established wisdom insists is true. Let's hope there's still room for a triumph of honesty over image.






To unsubscribe,

click here

. To unsubscribe from all future Planet Waves emails,

please write to

cs@planetwaves.net Copyright © 2016 by Planet Waves, Inc. All Rights Reserved. Other copyrights may apply. >>
Some images used under Fair Use or Creative Commons attribution.