New York, June 28, 2016 | View as Webpage | Visit Our Boutique


This Week on Planet Waves FM

Mars Retrograde Redux: How Are You Doing?



Dear Friend and Reader:

While Eric is on his Mars-station-direct retreat, I invite you to listen again to the Planet Waves FM program from April 12 [play episode here], which aired less than a week before Mars stationed retrograde in Sagittarius. Mars will finally station direct in Scorpio tomorrow, June 29, at 7:38 pm EDT (23:38 UTC). Astrology rarely asks itself if it got things 'right'. So, how did we do?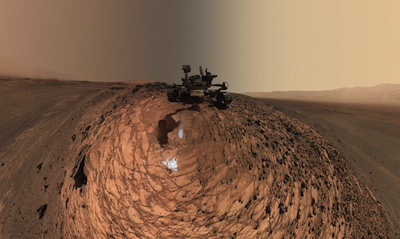 Mars rover Curiosity takes a low-angle self-portrait on Aug. 5, 2015. What would your Mars station direct self-portrait look like? Photo by NASA/JPL-Caltech/MSSS.

In the first segment of the program, Eric discusses what look like the central questions of this particular Mars retrograde. Mars can be summed up by the statement, "I want."

Retrograde, that statement becomes, "What do I want?" which in turn leads to "Why do I want it?"

The current Mars retrograde began with the more theoretical philosophy of what is right and wrong regarding desire (in Sagittarius), and then plunged into the biological impulses, curiosity and taboo of desire (in Mars-ruled Scorpio). How do you feel? Is it desire or fear? What is motivating your desires?

So please give this program a listen and let us know: did Eric get it right? Send in your Mars retrograde score to cs@planetwaves.net.

This re-broadcast of Planet Waves FM also features some early thoughts about the Uranus-Eris conjunction of June 9 (which occurred in another Mars-ruled sign, Aries). In the second segment, there's an interview with Dr. James Engell, a professor at Harvard University. He wrote a scathing critique of educational priorities under capitalism, and how the profit motive as a focus is detrimental to how education works.

If you'd like to chart your recent course with additional Planet Waves coverage from this season, you can scroll through an index here of Mars-retrograde related writing, Planet Waves FM and Planet Waves TV episodes. For quick access, here is last week's Planet Waves FM, from June 21, in which Eric covers this week's Mars station.

Yours & truly,



Amanda Painter
Planet Waves Astrology Editor



Planet Waves (ISSN 1933-9135) is published each Tuesday and Thursday evening in Kingston, New York, by Planet Waves, Inc. Core community membership: $197/year. Editor and Publisher: Eric Francis Coppolino. Web Developer: Anatoly Ryzhenko. Designer: Lizanne Webb. Finance: Victoria Pomante. Astrology Editor: Amanda Painter. Astrology Fact Checker: Len Wallick. Copy Editor and Fact Checker: Jessica Keet. Eric's Assistant: Cortney Britton. Client Services: Amy Elliott. Media Consultant: Andrew Marshall McLuhan. Research, Writing and Editing: In addition to those listed above, Planet Waves is produced by a team consisting of Fe Bongolan, Kelly Janes, Amanda Moreno and Carol van Strum.



---



Two Excellent Astrology Readings on Summer Sale



There are two ways to do personal astrology: with and without the natal chart. Eric's readings bypass the need to see the natal astrology, working with what is called the solar chart. Using both ancient techniques and modern ones, Eric's readings are surprisingly personal, meaningful, motivational and therapeutic.



Vision Quest: The 2016 Annual Edition of Planet Waves



What is your vision? Where are you going with your life? Take advantage of Vision Quest, a beautiful discovery tool that's perhaps the most complete entry-level astrology package ever offered.

Each sign and rising sign gets three readings: a chapter-length written reading, a one-hour astrology reading, and a 30-minute rune (Viking alphabet) reading.

Vision Quest covers Mars retrograde, Uranus conjunct Eris, Chiron and Neptune in Pisces, Jupiter ingressing Libra, Saturn in Sagittarius, and the other extraordinary astrology of 2016.

It is presented in easy-to-follow plain talk, beautifully illustrated with original music. This reading includes the full Vision Quest album. Highly recommended for Sun sign and rising sign.

Note: If you don't know your rising sign (or your Moon sign), we will look it up for you -- just email cs@planetwaves.net. (We will need the time of birth if you can provide it, as well as the date and location.)

Whether you get one sign or all 12, you're likely to explore this reading for weeks. All 12 will provide an entire summer of inner exploration.



Purchase all 12 Signs | Purchase Individual signs | Combine with Spring Reading




View Written Reading Excerpts | Listen to Audio Samples


"Once again, I can't get over how you tick all those boxes, and more. Once again, am bowled over by your extraordinary gifts, preparation and wisdom, dear Eric, and am filled with inspiration, courage and joy by your words. I also love the musical interludes, and the wonderful clam altar for the Cancer runes! Bless you and thank you." -- Liz Glanville on Vision Quest, the 2016 annual edition

"FANTASTIC JOB! The music so far has been amazing. My musician honey is blown away as well. Your interpretation of the planets, houses, asteroids, energies of the heavens are so enlightening. I am savouring and re-reading. Am looking forward to the audio versions. I'm glad I found your site and made the decision to purchase this amazing package. Cheers and Namaste!" -- Paula Boylan on Vision Quest, the 2016 annual edition




Planet Waves 2016 Spring Reading: Focus on Mars and Eris



In his first ever video reading, Eric works with the current astrology to help you navigate the madness, mayhem and upheaval of the world.

A first-class creative coach and personal consultant, Eric's speciality is helping you tune into your environment, figure out what you want, and take steps toward creating the life you desire.

The reading looks closely at the astrology of spring, focusing on the Mars retrograde process in detail, Uranus conjunct Eris, the Saturn-Neptune square and the unusual grouping of planets in Pisces.

These are easily accessible, easy-to-follow, fun, funny and well-illustrated astrology readings, which will be informative to anyone from curious teenagers to professional astrologers.



Purchase all 12 Signs | Purchase Individual signs | Combine with Vision Quest




View Preview Video and Resources Page


"Excellent Spring Reading, Eric! You are a lifesaver. And this Sun sign or whole sign stuff is just as relevant as a natal reading. I loved your cute little dogs in the background -- they looked so cozy and adorable and peaceful. You speak with such integrity and conviction and heart in your work. That's so rare." -- Joel Jodrey on the 2016 Spring Reading

"And wow, Eric, again; not going to repeat all that I said under the Virgo Sign. But what I am going to add here is yes I am in the process of finding my own niche and starting work on my own. This reading has given me a lot of insights. Thank you." -- Hilary, on the 2016 Spring Reading


Please note that if you have a Backstage Pass, the Spring Reading is included in your membership and there is a discount available on Vision Quest -- see your resources area for more details. For Galaxy Pass holders, both readings are included. If you need login details for either reading, please email us. Thank you for your support.


---

"What an amazing reading! I do believe that Eric upped the ante on his reading skills for this year's Cancer birthday reading. It is insightful, intuitive, spiritual, and practical." -- Dee McCrorey

The audio segments for the 2016-17 Cancer Birthday Reading are available for instant access and gift-giving. After the July 4 holiday in the U.S., Eric will publish the video summary and the video tarot reading, using the Voyager tarot by James Wanless.

By ordering your Cancer birthday reading today, you can immediately access invaluable advice in the audio segments -- addressing your questions about career direction, passion, relationships, creativity and more, and uncovering solutions. When the video portion is ready, we'll let you know so you can dive right in.

If you've never gotten one of Eric's birthday readings for your Sun sign or rising sign, you may listen to last year's Cancer reading here -- as a gift from Planet Waves.




This Week on Planet Waves
Wow -- what a week it's been. It would seem we've landed in a new world altogether, and now everyone is trying to make sense of it. The writers at Planet Waves are no exception. We hope our attempts are helpful. -- With love from the Editors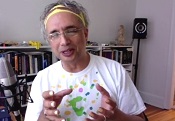 Everything You Need to Know about Mars Direct

In this week's edition of Planet Waves TV, Eric Francis looks at the whole story of Mars retrograde, back to Jan. 3, 2016, when the process started. Then he reviews all the major themes of this event: where sex meets religion, how to figure out what you want, and -- most of all -- the power of curiosity.


Closing Thoughts on Mars Retrograde

Eric Francis takes an hour from his one-week retreat to send a few thoughts your way about Mars stationing direct in Scorpio on Wednesday. What does it mean for you? What do you really want? As Eric explains, making the most of this astrology starts with discovering the answers to these questions.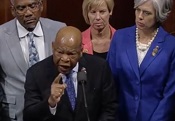 Appropriate Fury

Fe Bongolan has had a busy week. This article looks at Wednesday's sit-in on the floor of the House of Representatives, led by Congressman John Lewis. Fe's report on this groundbreaking protest to demand action on gun control generated an exciting (and extensive) discussion in the comments.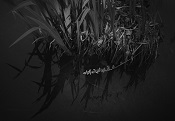 Uranus, Eris and the Riddle of the Internet

Every time a new breed of communication devices is born, society is reshaped. The mother of all changes was the alphabet. Then came the book. Then came the telegraph, and the pace increased; and so on. In this week's edition, Eric investigates how the latest innovations have reinvented us.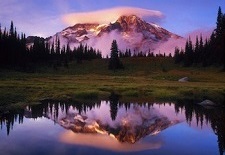 A Solstice Journey

In her most recent column, Amanda Moreno wishes all our readers a Happy Solstice while pondering the meaning of dimensional shift as metaphor. She also shares a personal journey she recently took that once again brings to light the importance of trust and the instinctive impulse to love.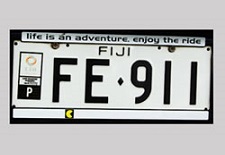 Thoughts and Feelings

Stepping off her soapbox and back into her armchair, Fe Bongolan writes on the exhilaration and pain of watching the world turn this month -- from Orlando to Occupy Congress, and Brexit -- and asks how much more can we evolve from the challenge of today's turmoil. How else can we try?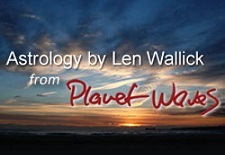 Emulation and Precipitation

Only minutes before Mars resumes direct motion in Scorpio tomorrow, Mercury will enter the sign Cancer. Len Wallick explains that with its ingress to Cancer, Mercury will combine with the Sun and Venus to begin re-populating a section of the zodiac long fallow -- very possibly with precipitous results.




Planet Waves on Brexit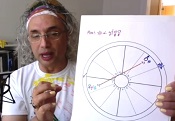 Brexit Vote: U.K. Bails on EU

We live in the age of the identity crisis run wild. In this special edition of Planet Waves TV, Eric looks into the charts of the Brexit vote. Strange but true: on the day that the modern United Kingdom was formed (Jan. 1, 1801), a planet was discovered, named Ceres -- and it factors prominently into the reading.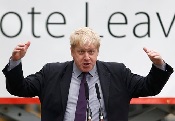 Brexit Plan

It's not every day you get to see one country spark a geopolitical domino-fall, affecting the lives of millions on an entire continent with a single referendum. Yet it happened. Overnight, the Brexit vote in the UK did just that. Fe Bongolan takes a look at the instability that has just been unleashed.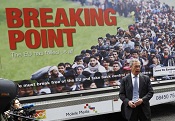 Tragic Kingdom

Amy Elliott suggests that, true to Uranus-Eris and the age of the internet, it would seem quite a few of her fellow Brits sleep-voted on Thursday. Certainly the morning-after regrets are bitter. For Amy, the almost absurd events of the referendum and its bewildering aftermath have been troubling, to say the least.






To unsubscribe,

click here

. To unsubscribe from all future Planet Waves emails,

please write to

cs@planetwaves.net Copyright © 2016 by Planet Waves, Inc. All Rights Reserved. Other copyrights may apply. >>
Some images used under Fair Use or Creative Commons attribution.