New York, Aug. 2, 2016 | View as Webpage | Visit Our Boutique


This Week on Planet Waves FM

Donald Trump, Our Spiritual Teacher



Dear Friend and Reader:

Tonight's program [play episode here] leads up to a discussion of Donald Trump as the embodiment of the Kali archetype. Yes, he's a half-baked, weak and tweaky version of Kali, but one who's no less attempting (and potentially succeeding at) embodying the destructive force of the cosmos.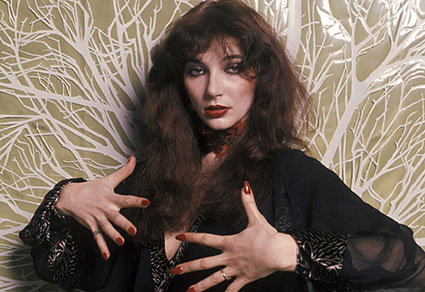 Hey, that's not Donald Trump! It's Kate Bush.

Many spiritual traditions have documented this phenomenon, from Hinduism to Tantra to the work of Carlos Castaneda.

The program begins with a discussion of the Council of the Thirteen Indigenous Grandmothers, who will be offering their final conference later in the month at the Menla Center in Phoenicia, New York, a short hop from where I'm sitting.

You can also find out more at the Grandmothers' own website. I'm planning to be at much of the event, from Aug. 24 through Aug. 28.

I also give a detailed reading of the Leo New Moon chart [which you can view in detailed format, or simplified format]. I discuss Mars ingressing Sagittarius, and that story developing into Mars conjunct Saturn, square Neptune, which takes place approximately between Aug. 23 and 28 -- interestingly, during the final meeting of the Grandmothers' Council.

If you want a focused discussion of the Leo New Moon in video format, here is the most recent Planet Waves TV.

My musical guest is Kate Bush. I devote a whole section to discussing her music, her approach to life and art, and her astrological chart, which I've rectified to Virgo rising. If you don't know Kate's music, you are about to enter a universe on the level of a teenager discovering Pink Floyd, only in full-on feminine form. It was David Gilmour of Pink Floyd who discovered Bush and who made sure that she had a proper demo tape, and thus the outstanding career that she's had. Here is her 2010 album Aerial on Amazon and iTunes.

I'm now working on BALANCE, your 2016 midyear reading. It will take me about two weeks from now to pull that together; the price will increase during that time, so I suggest you get in early. I'll be sending out an email soon asking how you keep in balance in these crazy times, and using your ideas to develop my readings.

Thanks for tuning in, and thank you to our Planet Waves members who make non-profit Planet Waves FM happen every week.

Lovingly,


Planet Waves (ISSN 1933-9135) is published each Tuesday and Thursday evening in Kingston, New York, by Planet Waves, Inc. Core community membership: $197/year. Editor and Publisher: Eric Francis Coppolino. Web Developer: Anatoly Ryzhenko. Designer: Lizanne Webb. Finance: Victoria Pomante. Astrology Editor: Amanda Painter. Astrology Fact Checker: Len Wallick. Copy Editor and Fact Checker: Jessica Keet. Eric's Assistant: Cortney Britton. Client Services: Amy Elliott. Media Consultant: Andrew Marshall McLuhan. Research, Writing and Editing: In addition to those listed above, Planet Waves is produced by a team consisting of Fe Bongolan, Kelly Janes, Amanda Moreno and Carol van Strum.
---



Let Your BALANCE Midyear Readings Ease Your Mind



No two 12-sign Midyear Readings from Planet Waves are exactly alike. Yet they all have something important in common: customers find exactly what they need to hear in them at exactly the right moment.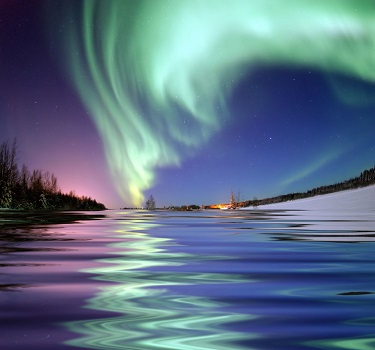 Aurora borealis over Alaska. Photo by Beverly & Pack

We live in tumultuous times, but also exceedingly rich ones, for those who can see the potential. Balance: the 2016 Midyear Reading is Eric's upcoming offering to help you find breathing room in your life, sure to inspire you. Just like these listeners, who loved last year's Midyear Reading:

"Hey Eric, just want you to know that the midyear readings are rocking my world. Listened to my Sun, Ascendant and Moon for clarity and each and every one was both inspiring and so on point!" -- Bob Stevens

"Just listened to the Midyear Reading for Capricorn, my Sun sign, and am blown away. Eric, I am amazed how you zeroed right in on the very point of my inner/outer struggle that has been on the edges of awareness. At age 74, retired four years, rekindling my painting skills during last two years and then stopped. You described the challenges (perfection & control) and the solution perfectly to dive into my own alchemical state. I must go forward, explore, the ideas flow, the materials are waiting, Art (paint, glass, clay) is the next way of self-evolution. Thanking you with much love." -- Rebecca

Eric is here to help you recognize the possibilities that a time of exceedingly fast change opens up, and help you find the inner resources to make the most of our moment.

You can pre-order all 12 signs of BALANCE for only $57 -- an incredible value for the degree of inspiration, motivation, peace of mind and integrative potential that awaits you.


---
Light Up Your Favorite Leo's Day with Their 2016-17 Reading
"I absolutely love all of you at Planet Waves. Love the writing & information. Love how you make us think! Keep up the great work! Lifelong Fan & Customer!" -- Lois Dovico
Dear Friend and Reader:

All that glitters may not be gold, but if you love a Leo, you know their shine is the real deal. So why not show them how much you value them by pre-ordering the 2016-17 Leo Birthday Reading as a gift for them?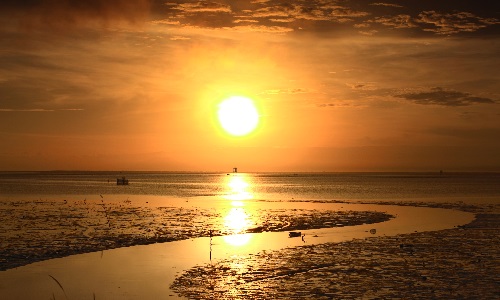 Photo by Amri HMS.

If you are a Leo -- or have a Leo Moon or Leo rising -- why not take the lead and treat yourself?

Tonight's New Moon in your sign, right after Mars enters Sagittarius, has some beautiful energy to help you start this month -- and your solar year -- right.

While Mars is pointing the way, the Sun and Moon are trine Saturn.

Translation: if you're willing to put in a little energy, your goals should be attainable. Let your birthday reading show you how to keep momentum going, navigate challenges and find the inner quiet that will fuel your creative urges and your journey down the path of healing and growth.

"Eric, I'm so glad I've found you. I've been listening for a few years. A few years that have been really difficult, and I always find something of great value in your charts and commentary." -- Catherine Sullivan

Eric will be recording this reading soon, so it's best to pre-order today to secure the discounted price of $24.97. Once the reading publishes, the price will increase. The reading will include two audio segments of at least 30 minutes each, plus a video tarot reading and summary.

Time is golden, and this reading will help you spend it well.

Yours & truly,



Amanda Painter
Planet Waves Astrology Editor




This Week on Planet Waves
PWTV: The Leo New Moon, In Three-Part Harmony

Eric covers Tuesday's Leo New Moon and Mars changing signs two hours before, entering Sagittarius: we now get the spiritual side of the sexual equation revealing its true purpose. He looks at the chart in three different formats: the New Moon and major aspects, the asteroids, and the centaur planets.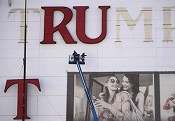 Finding Uncommon Ground in Politics

This week, Eric reflects on the two main political party conventions. The Republican candidate is a racist and misogynist who's using the tactics of dictators. The Democrats' nominee is a proven hawk, although she also supports women's reproductive health rights, and is the first major-party female candidate for U.S. President.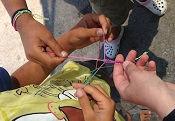 The Helpers Are Helping

Amanda Painter's dear friend from high school, Marcy Franck, is currently on the island of Chios, Greece, bringing supplies and a heartful of human caring to Syrian refugees. Amanda will be posting her updates over the course of the week. Here are the first two as we catch up with her postings on Facebook.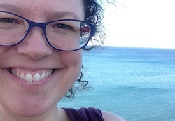 Warm Fuzzies and Cold Realities

Marcy Franck is currently on the island of Chios in Greece, volunteering to aid Syrian refugees. In this installment, she describes a visit to a refugee girl who needs dental care, the currency of stickers, and the art of power-shopping for groceries for a hungry family from a government-run camp.


Does the Door Say 'Push' or 'Pull'?

Last week, Mercury in Leo squared Mars in Scorpio. One way to read this is that whatever desires and goals you encountered in early June (when Mercury opposed Mars) are speaking to you again. Amanda Painter asks if you feel you're trying to push a door that says 'pull', or vice versa, when it comes to desires.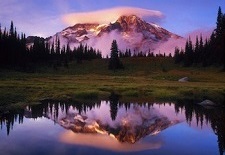 The Non-Monogamous Projection Train

Initiated by a conversation on a train, Amanda Moreno follows her thoughts down several tracks: owning projections, absorbing karma during sex (and processing it), the question of hierarchy, internalized shame by those trying to be monogamous who aren't, and the real work required in any form of authentic relating.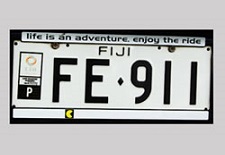 The Speech

Taking a Constitution out of his pocket and asking if Donald Trump had even read it, the Muslim father of a Pakistani-American soldier killed in Afghanistan reclaimed the American ideals of patriotism and sacrifice. Fe Bongolan writes on the immense strength of speaking truth to power, and the personal as political.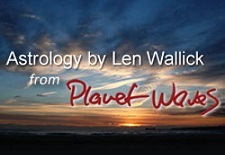 Making Space, Time and Energy Matter

The astrology of today's Leo New Moon raises the issue of who you are, as defined by what you do with your energy. Len Wallick suggests that if you would like to make some changes in that regard, this month would be a good time to do so. The final result is not a matter of destiny so much as of choice followed by action.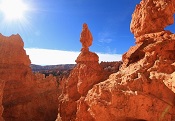 Monday Diary

This year's Leo New Moon seems to work with the typical Leo themes of creativity and leadership, but at a deeper level. Amy Elliott suggests you may wish to consider your desired contribution to the world, and the steps involved in getting there -- especially if it nudges you toward the edge of your comfort zone.






To unsubscribe,

click here

. To unsubscribe from all future Planet Waves emails,

please write to

cs@planetwaves.net Copyright © 2016 by Planet Waves, Inc. All Rights Reserved. Other copyrights may apply. >>
Some images used under Fair Use or Creative Commons attribution.