New York, Aug. 9, 2016 | View as Webpage | Visit Our Boutique


This Week on Planet Waves FM

Dear Hillary: Get Over Yourself!



Dear Friend and Listener:

In tonight's edition of Planet Waves FM [play episode here], I read the natal and progressed charts of Hillary Rodham Clinton. After some years of pondering and a lengthy discussion on Facebook with my friends and colleagues, I decided that the Scorpio rising chart was the only truly viable option.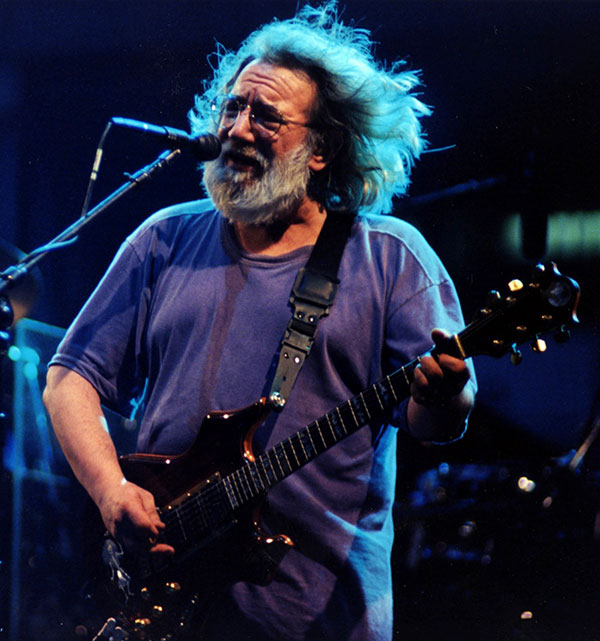 Jerry Garcia shortly before he died in 1995. This portrait is called Birdsong, by friend of Planet Waves,

Robbi Cohn

.

You can see the chart set at this link. If you're wondering why Hillary seems to be obsessed with power, that's because she is; it's all she knows, and like her rival Donald Trump, she's not in a position to change her ways.

First, I cover the current astrology, including a solid introduction to Chiron, on the way to describing the Jupiter-Chiron opposition that happens later this week (and is in full effect right now).

This aspect, Barbara Hand Clow writes, "stimulates occult perception to the maximum." People born with this aspect, she says, "know about the essence of matter [and] the physical laws of the universe, and their minds are like laser beams into life."

In Virgo and Pisces, I describe the relationship between the left and right brains; between acoustic space (the primeval forest) and visual space (common-sense organized perception); between intuitive and rational approaches to life.

My musical guest is Jerry Garcia, who died 21 years ago today (his 74th birthday would have been Aug. 1). I play several pieces, including Reuben and Cerise, Stella Blue, Arabia and Days Between. I also read Garcia's chart and his progressions at the time he died of heart failure while in rehab. You can see his charts here.

At the end of the program, I respond to a reader query: "Eric, I want to hear more about this idea of women needing men to initiate them as teachers of men. Hoping you will elaborate on this in the coming weeks/months."

Thanks for listening and thank you to our Planet Waves members, subscribers and customers who make this program possible.

With love,


---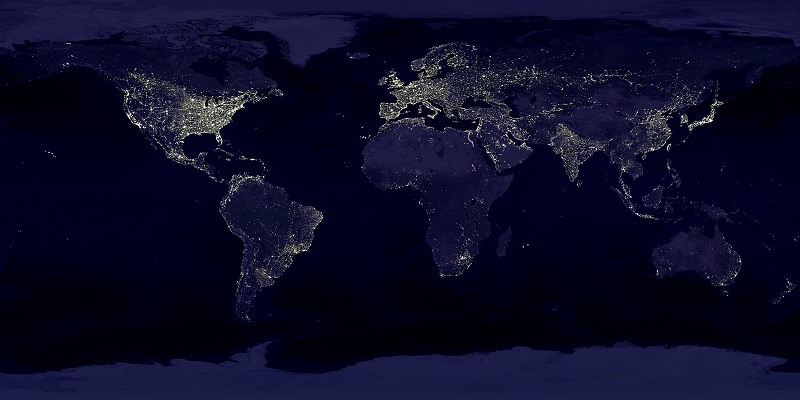 Another awesome photo by NASA GSFC, titled "Earth at Night."

BALANCE: Your Midyear Readings, a Moment of Respite



One of our members recently described Eric's horoscopes as being "filled with love and balance," in a way that helps her to create the proper foundation for her life. In a year when so many of us have felt like our collective cultural foundations are in chaos, Planet Waves is offering you a way back to your sense of inner calm: BALANCE -- the 2016 Midyear Readings.

"Because he's so accurate, so spot on in his portrayal of my life right now, I know I can trust and be inspired by the guidance, the tools for living and growing he also offers as part of the reading -- I see my life, and my available resources, with greater clarity." -- Elizabeth

Eric has begun work on the 12 video readings (one for each sign) that make up BALANCE. This means that you still have a chance to purchase the 12-sign package for the discounted pre-order price of $57.

"Eric, I'm so glad I've found you. I've been listening for a few years, and I always find something of great value in your charts and commentary. You are the absolute best astrologer I've encountered."
-- Catherine Sullivan

BALANCE will cover forthcoming astrology leading well into 2017. This includes Jupiter entering Libra, and the ongoing Saturn-Neptune square with Mars added in -- which can be incendiary, and can also be introspective, igniting a new level of awakening.

Eric will also cover Chiron in Pisces square Pholus in Sagittarius. This puts the first two centaurs together with the Galactic Core, offering a unique kind of healing opportunity.

If you need to shore up your foundations (or create a new one), find some space within to hear yourself, or kick your life into the next gear with some new clarity, I invite you to pre-order the 2016 Midyear Readings now, so you can make the most of them as soon as Eric has completed them.


---
A Gold Medal for the Soul: Your Leo Birthday Reading
"I love how you make each reading sound as if you are speaking directly to the individual listening."
-- Rachel
Dear Friend and Reader:

The world can be maddening for sensitive souls; even watching dedicated athletes win gold medals at the Olympics seems no longer to be a simple exercise in dedication, heart and pride, thanks to the politics and other harsh realities surrounding the games. Yet I know where to find an empowering, centering voice when I need one -- and so do you.

If you have a Leo Sun or Leo rising (or if you know someone who does), what are you waiting for? Eric released the two audio segments of the 2016-17 Leo Birthday Reading last week, and plans to have the video tarot portion of the reading done soon.

This means that for just a fraction of the cost of a private consultation or a motivational workshop, you can receive Eric's professional -- yet incredibly personal -- astrological guidance in a succinct audio/video format that you can replay over and over.

If you have not yet experienced Eric's friendly, empathetic approach to the joys and challenges of life, you can try out last year's Leo Reading risk-free, as a gift from us. (Actually, all Planet Waves readings are risk-free: if you're not satisfied, let us know and we'll make things right.)

"Honestly, I just sat here trying to figure out if there was anything I felt you could add, but no -- your narrative style is totally engaging and powerfully intuitive. You covered all the bases of relationships, sex, career and general energies with great balance. Thanks for your work."
-- Sherry-Lee

For only $29.97, you can give a loved one or yourself a combination coaching session, playbook for the year and guided meditation: the 2016-17 Leo Birthday Reading. It's like a gold medal for your soul -- just for being you.

Yours & truly,



Amanda Painter
Planet Waves Astrology Editor








This Week on Planet Waves




Planet Waves TV: Focus on Jupiter and Chiron

This week, Jupiter is opposite Chiron. This aspect has a way of tapping into the invisible -- the dimensions we cannot see, and knowledge without a dependable source. Eric suggests that all information, whether from a newspaper or a past-life reader, needs to be subjected to multiple sources of verification.

What's Up With Trump?

For this week's edition, Eric courageously entered the murky world of Donald Trump's astrology. He discovered that the dubious Republican presidential candidate was due for a rare event on Saturday -- namely his progressed Sun changing signs to Virgo. Hold on to your popcorn -- this could get interesting.

Shifting Direction Like a Dragonfly

The inner landscape has shifted from last week, calling on you to embody your inner dragonfly. Amanda Painter describes the potential effects of three personal planets in mutable signs, and how getting some perspective on your thoughts and emotions can lead to surprising new options.

UpToUS: Spotlight on Reader Responses

The Democratic National Convention is over, and so is the UpToUS caravan. Now back home in Colorado, our field reporter Amy Jacobs addresses some of the insightful reader comments she received. She's planning a final article on some of the themes of the journey and what was learned, so look out for that.

Lovin' Leo Lions*

Amanda Moreno considers Leo as a developmental stage and the roots of its shadow side. Leo energy is pretty darned incredible. We're being called to express our identity amid the necessity of owning our need for validation and recognition, and to understand how those needs might have been shut down in the past.

Strange Dreams

Just in time for Trump's progressed Sun and Ascendant to lunge from Leo into Virgo, with the abyss awaiting on Election Day, the Republican National Committee was compelled to take @realDonaldTrump out to pasture. Fe Bongolan reports on the shifting tone of the candidate and the campaign.

An Ear To The Ground

When Mercury in Virgo enters its shadow (or echo) phase tomorrow, both its timing and position will imply an advantage for anybody who keeps a metaphorical ear to the ground. Len Wallick describes what an especially productive period this could be for gathering information that will help you make changes in your life.

What the Eye Doesn't See, the Feet Can Trip Over

These days a sense of unreality is pervasive, and this week you might need to abandon the notion that anything can be true, in order to disperse the fog. Amy Elliott teams up with Eric to suggest that if you dig deep enough, you'll eventually find a solid truth at the root of every question. It's worth the effort.




Guest Series: Marcy Franck on helping refugees in Greece



The Helpers Are Helping

Amanda Painter's dear friend from high school, Marcy Franck, has been on the island of Chios, Greece, bringing supplies and a heartful of human caring to Syrian refugees. This post contains two of Marcy's early updates from her two-week volunteer stint, detailing her amusing challenges with kids' crafts and giant pants.

Warm Fuzzies and Cold Realities

Marcy Franck has been on the island of Chios in Greece, volunteering to aid Syrian refugees. In this installment, she describes a visit to a refugee girl who needs dental care, the currency of stickers, and the art of power-shopping for groceries for a hungry family from a government-run camp.

Clandestine Milk Operation

Marcy Franck, volunteering to help refugees on Chios, Greece, launches a clandestine one-woman mission to get milk into the hands (and bellies) of children at the deplorable, government-run camp Vial. Also offering baby vitamins and wipes, she's humbled by the honesty of the mothers and children.

Field Trip

One of the most vulnerable populations in this whole Syrian refugee crisis is unaccompanied minors. They are exactly what they sound like -- children traveling alone. There are several on Chios, Greece, all between the ages of 11-17. Marcy Franck describes taking this group on a small -- but much appreciated -- field trip.

Wounds That Won't Heal

"'No! Me! My Friend! Me!' he said. It was too close to begging. In his eyes I saw that he needed this game. In his desire I felt a wound deeper than the one on his knee." Writing just before leaving Greece, Marcy Franck understands there is so much more need than one person can fill; yet she will keep trying, and writing.

Tiny Miracles Happen All the Time

The mission was to buy one stroller and one suitcase for two particular refugee families. Suddenly Marcy Franck is trying to buy every stroller at the one store on Chios, Greece, that has them -- plus 20 more from Athens. And as luck and timing would have it, a family from the terrible government-run camp also gets one.