New York, Aug. 16, 2016 | View as Webpage | Visit Our Boutique


This Week on Planet Waves FM

Full Moon: Welcome to Meltdown Country



Dear Friend and Reader:

It's not really necessary to respond this way, but the astrology is taking us for a tour of meltdown country. You can espy all the usual features of the landscape -- insecurity, anger, guilt or alienation -- and if you look a little past them, you'll see some tangible options for healing, growth and creative endeavor.

Tonight's program [play episode here] is focused on the astrology of the next eight days or so, taking us through the Full Moon and into the Mars-Saturn-Neptune configuration that peaks around Aug. 22-25.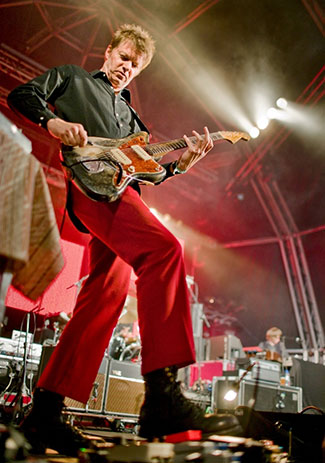 Nels Cline.

This is astrology that requires special handling, perspective and a touch of detachment. There may be situations that can draw you in, though you could just as easily take a step back and not be so affected by what others are going through.

I scope out the planetary movements through the Libra Equinox, which is pretty much the "all clear for now" signal after the eclipses have passed, Mercury is done being retrograde, Jupiter has changed signs and a few other bits. Between then and now, we get a little adventure.

So don't play it cool; be cool, till you're ready to be hot, then turn it up.

Speaking of both hot and cool, my musical guest tonight is the inimitable, friendly artist of guitar, Nels Cline. We met him a few weeks ago when I introduced you to Wilco; he plays the wood and wire contraption for them.

This week he's shared with the world what seems like 20 years of creative experimentation in the form of a double album called Lovers. This CD is like a movie with many scenes, or rather a short film festival; it's like a tarot deck; it's a kind of history of all love, and all its feelings, performed as improv instrumental experimental jazz.

You can get it on iTunes here, or on Amazon here. The CD is forthcoming, and vinyl is forthcoming after that.

One last: BALANCE is about to be finished. Ten of the 12 signs are done and posted; by pretty early Wednesday, Virgo and Pisces will go up.

If you're wondering what all this astrology I'm describing in this Planet Waves FM means for you, BALANCE is where to find out. You can get all 12 signs -- recommended; tomorrow we'll send out an email and post to the various interwebs info on how to purchase individual signs.

That, and thank you to our subscribers and clients, who make possible this commercial-free program each week.

With love,


Planet Waves (ISSN 1933-9135) is published each Tuesday and Thursday evening in Kingston, New York, by Planet Waves, Inc. Core community membership: $197/year. Editor and Publisher: Eric Francis Coppolino. Web Developer: Anatoly Ryzhenko. Designer: Lizanne Webb. Finance: Victoria Pomante. Astrology Editor: Amanda Painter. Astrology Fact Checker: Len Wallick. Copy Editor and Fact Checker: Jessica Keet. Eric's Assistant: Cortney Britton. Client Services: Amy Elliott. Media Consultant: Andrew Marshall McLuhan. Research, Writing and Editing: In addition to those listed above, Planet Waves is produced by a team consisting of Fe Bongolan, Kelly Janes, Amanda Moreno and Carol van Strum.
---



2016 Midyear Reading Almost Complete



Dear Friend and Reader:

I've now nearly finished recording the videos for your 2016 midyear reading, BALANCE. Five sets of opposite signs (10 signs in total) are available now, and the final pair (Virgo and Pisces) will be in place by tomorrow night.

It turns out that BALANCE was a rather workable theme, because the charts for late summer and early autumn are vibrating with opportunities to get some equilibrium in your life.

The concept comes from Jupiter arriving in Libra on Sept. 9. I will also consider the Chiron-Pholus square, and other forthcoming aspects.

Your midyear reading covers the coming Mars-Saturn-Neptune alignment, Jupiter in Libra, the eclipses in Virgo and Pisces, and many other features of astrology that are coming to fruition over the next few weeks.

These 12-sign readings are designed for you to listen to multiple signs. The full reading is arranged in pairs of opposite signs, a way to work with balancing. For now, you can still get all 12 signs here for just $57.

Your astrologer,


---
Unlocking Freedom: Your 2016-17 Virgo Birthday Reading
"Your readings are soothing, grounding and remarkably spot on, especially in times like these. I very much appreciate you and your work." -- Allison
Dear Friend and Reader:

What does a Virgo do when they have resources, energy and awareness? They get to work, putting each of those things into the service of some cause or another. More than any other sign, Virgos understand the freedom offered through service -- serving a higher purpose can feel like a kind of rebellion in today's world.

In your hands, it can become a key to so much more.

If you have a Virgo Sun, rising sign or Moon, that pretty much describes the concentration of energy in your sign when the Sun makes its ingress on Aug. 22.

Check it out: the Sun (conscious awareness), the lunar North Node (your higher purpose), Venus (love and receptivity), Jupiter (expansiveness and abundance) and Mercury (intellect and communication) will all be clustered in your sign, along with a couple of other points.

But what will you do with all of that energy, and how might it ripple out into the rest of your year?

Eric will offer in-depth insights soon in your 2016-17 Birthday Reading. It's available for pre-order now at the lowest price we offer: just $19.97 for two audio segments of at least 30 minutes each, plus a video tarot reading and summary section.

Are you wondering how the Balance Midyear readings and your Virgo Birthday Reading might differ? Principally, the Balance readings have been designed to focus on how pairs of signs will be affected by Jupiter's sign change in complementary ways.

The 2016-17 Birthday Reading, however, will take a deeper and longer-term look at how the major astrology of the next 12 months could play out for you.

"Thanks for putting your heart and soul into what you do. Without a doubt, your work and love enrich my life. Cheers!"
-- Ellie

There are many variables, but one thing is certain: you hold the key to your life. Your Birthday Reading merely helps you see where the locks are, and recognize that key for what it is.

Yours & truly,



Amanda Painter
Planet Waves Astrology Editor




This Week on Planet Waves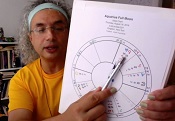 PWTV: Aquarius Full Moon and All Those Planets

The new Planet Waves TV covers the Aquarius Full Moon, which takes place early Thursday morning in the United States and midday in the UK and Europe. The Full Moon makes many aspects to other planets. But it also is taking an aspect from the Mars-Saturn conjunction that's brewing and which is exact Aug. 24.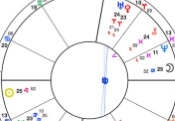 Aquarius Full Moon and a Little Something Extra

Eric looks at the forthcoming Aquarius Full Moon. Notice how many planets in the sky are currently at 23 to 25 degrees. The Moon and the Sun are cycling energy through all those points, which include the Uranus-Eris conjunction. It may help you to concentrate firmly on steering rather than speed this week.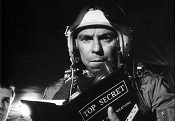 Hillary Clinton: Scorpio of the Ages

In this edition, Eric looks at the possible charts for Hillary Clinton, explaining why he favors the one giving Scorpio rising. This puts her Sun in the 12th house, which turns out to be a neat astrological complement to her life in a world of secrets. It's certainly clear she is far from ordinary.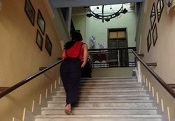 The Hospital Hotel, Parts 1 and 2

Every refugee on Chios lives in the camps, whether you are elderly, pregnant, seven days old, or have a broken leg. But the UN attempts to help some of the most vulnerable; they live in the "Hospital Hotel." Marcy Franck takes special orders for its residents in this four-part series, and meets a pair of incredible individuals.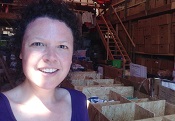 The Hospital Hotel, Parts 3 and 4

Freaking out because she cannot buy everything that's needed, Marcy Franck calls a fellow volunteer and is told to look in Toula's warehouse. Suddenly, the list of refugees' requests feels more manageable -- although the process makes Marcy question the unintended consequences of her good intentions.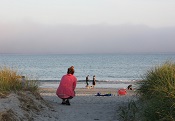 Venus-Saturn-Neptune: Are You Sure About That?

Do you ever find yourself letting beliefs that were handed down to you run away with your feelings about who you are in your relationships, or about what counts as 'success' in love? Amanda Painter considers the rampant fear of being 'unlovable', and the power of our minds to transmute fear into creativity.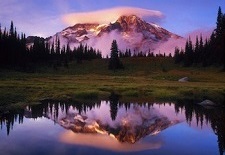 Escaping to the Woods

Amanda Moreno escapes on a weekend camping trip. Amidst the soothing sounds of rushing water and wind, she makes friends with a refreshing five-year-old and is awestruck by the stars. But what would happen to the human species if we could no longer see -- or appreciate -- the stars?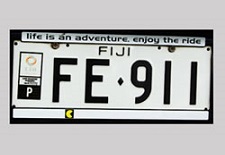 Tolerance Threshold

Fe Bongolan writes about the Presidential campaign's pressure on our tolerance threshold. It feels like a burning process, finding final release when we get this election done. Yet what do we do in the meantime? How do we hang tough and not break over the next two more months of political lunacy?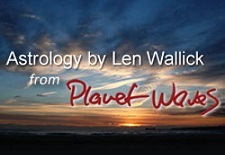 The Moon and the Many

The Aquarius Full Moon and (subtle, partial) penumbral lunar eclipse on Thursday is in many ways reflective of the 2016 Summer Olympics coming to a climax this week. In both cases, there is potential controversy and contention. But as Len Wallick suggests, in both cases there is also inspiration.






To unsubscribe,

click here

. To unsubscribe from all future Planet Waves emails,

please write to

cs@planetwaves.net Copyright © 2016 by Planet Waves, Inc. All Rights Reserved. Other copyrights may apply. >>
Some images used under Fair Use or Creative Commons attribution.