New York, Aug. 30, 2016 | View as Webpage | Visit Our Boutique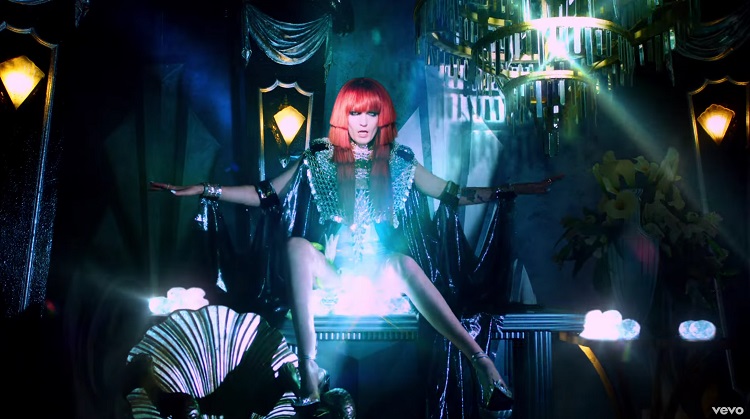 Still from the Florence + The Machine music video for

Spectrum

.

This Week on Planet Waves FM

Total Eclipse and the Cosmic Feminine



Dear Friend and Listener:

Tonight Planet Waves FM [play episode here] dives into the vortex of feminine by way of a total eclipse in Virgo. In a spontaneous manifestation of symbolism, Florence Welch appeared as if to fulfill this archetype and describe it to us vividly in astrology and the music of Florence + the Machine.

To express the many facets of unusual, ulterior, side-frequency or socially unacceptable forms of the feminine, we have Florence's chart and music for an in-depth exploration of Black Moon Lilith, Chiron, the Moon, Vesta and Eris.

Altjira (in Gemini, square the eclipse) takes the discussion into the dreamtime, and my discussion of tantra after the second song break focuses on ideas and misconceptions about time, and how to experience time differently: by climbing up into it.

With that, I wish you a pleasant evening.

With love,



PS -- We feature songs from three of Florence's albums. "Spectrum" is from the album Ceremonials, which you may get on Amazon here, or iTunes here. "Cosmic Love" is from Lungs (Amazon | iTunes). "What Kind of Man" is from How Big, How Blue, How Beautiful (Amazon | iTunes).



Planet Waves (ISSN 1933-9135) is published each Tuesday and Thursday evening in Kingston, New York, by Planet Waves, Inc. Core community membership: $197/year. Editor and Publisher: Eric Francis Coppolino. Web Developer: Anatoly Ryzhenko. Designer: Lizanne Webb. Finance: Victoria Pomante, Jon McCarthy. Astrology Editor: Amanda Painter. Astrology Fact Checker: Len Wallick. Copy Editor and Fact Checker: Jessica Keet. Client Services: Gale Jazylo, Amy Elliott. Media Consultant: Andrew Marshall McLuhan. Research, Writing and Editing: In addition to those listed above, Planet Waves is produced by a team consisting of Fe Bongolan, Kelly Janes, Amanda Moreno and Carol van Strum.



---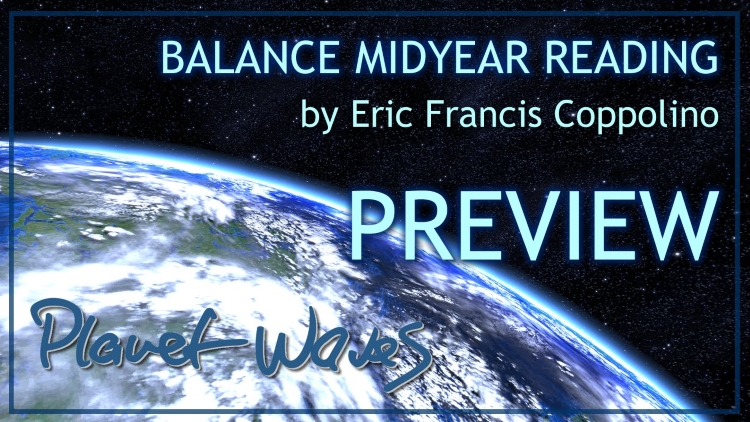 Who doesn't need a moment of respite from the chaos of the world? But how do you go about getting the peace and rest that you need without completely dropping out of meaningful engagement with your life?

With the BALANCE 2016 Midyear Readings, Eric has crafted pairings that can help you find that point of equilibrium between introspective self-care and being a positive agent of evolution in your environment. As Eric has said: before you can wake up, you need to rest.

This is the gift of astrology: to provide a way into your inner realm, no matter what may be distracting you outside yourself; or no matter what may be on your mind from the past. You can watch a video preview here. But the best way to find some BALANCE is to dive right in: buying all 12 signs lets you experience each reading balanced with its opposite sign for yourself and loved ones. You can also purchase one or more individual signs here.
---
Happy Birthday, Virgo: I Got You an Eclipse for Your Reading!
"Your work is of the very highest integrity and continually stands out in my personal and professional life as an example of the finest personal/creative/planetary ethics, discipline, joy, adventurousness, mastery and accountability. Thank you. It's like nothing else." -- Megan Matson
Dear Reader with Virgo Sun, Rising or Moon:

Thursday, Sept. 1, there will be a stunning annular solar eclipse in your sign -- the kind of eclipse that creates a 'ring of fire' (sunlight) around the Moon's silhouette. It will be visible from Madagascar and Central Africa; luckily, you don't have to see it in person to use this event astrologically in your life.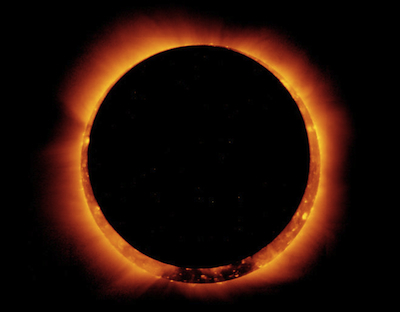 Annular eclipse captured by the Hinode satellite on Jan. 4, 2011. Photo by NASA/Hinode/XRT.

Step one, of course, is to pay attention to the opportunities, patterns and unexpected insights or synchronicities that pop up this week and during the next couple. Step two: try to do what you love, as an exercise in setting new, productive and pleasurable patterns.

Step three: pre-order your 2016-17 Virgo Birthday Reading today.

Eric will be offering the in-depth, long-term context for the eclipse and its direct impact on anyone with a strong Virgo signature in their natal chart.

More than that, he'll walk you through additional major astrology with a focus on how it could affect such areas as your relationships, career goals, finances, creativity and personal healing journey. Mercury retrograde in your sign, Jupiter leaving Virgo, and activity in Pisces -- your opposite sign -- are only a few topics on the slate.

Two segments of the reading will be audio files of 30 at least minutes each. Your tarot reading using the Voyager Tarot by James Wanless, and any summary thoughts by Eric, will come in video format. All parts of the reading can be watched multiple times throughout the year (and beyond), in case you need a refresher.

"Your readings are soothing, grounding and remarkably spot on, especially in times like these. I very much appreciate you and your work." -- Alison, a Virgo

Life on planet Earth these days is psychologically challenging, even for someone with Mercury as their strong ruling planet. If you feel like you're standing in your own personal 'ring of fire' lately, find a ray of light and relief with the upcoming 2016-17 Virgo Birthday Reading.

Yours & truly,



Amanda Painter
Planet Waves Astrology Editor

P.S. Eric's readings make heartfelt and truly useful gifts for loved ones. Give your favorite Virgo the gift of a Birthday Reading.




This Week on Planet Waves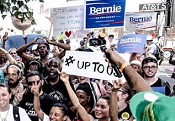 Pulling Back the Veil, Part 2

Amy Jacobs focuses on the astrology of political activism, especially in the U.S. The theme that emerges is one of inheritance, and how processing history leads to evolution. She notes that Pluto's path can often be beyond the reach of human vision, but that is no less reason to follow the call of the heart.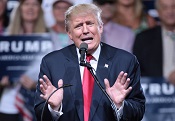 Understanding Trump

George Lakoff is Distinguished Professor of Cognitive Science and Linguistics Emeritus at the University of California at Berkeley. His website is georgelakoff.com. In this first of two articles, he ponders how Donald Trump charms his conservative supporters -- and how the Democrats can fight back.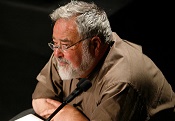 Understanding Trump's Use of Language

Part 2 of George Lakoff's series on Trump. "Some in the media (Washington Post, Salon, Slate, Think Progress, etc.) have called Trump's speeches "word salad." Some commentators have even attributed his language use to "early Alzheimer's," citing "erratic behavior." I don't believe it."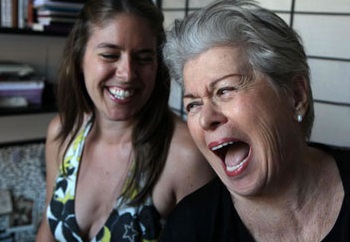 First Week of Virgo, a Season of Her Own

As part of Eric's week to cool off from completing BALANCE, this edition revisits one of his favorite articles and a Virgo Sun classic: Threefold Goddess in a Field of Grain. If you've not had the pleasure before, basically this is a glorious paean to all things Virgo, including the superlatively brilliant Betty Dodson.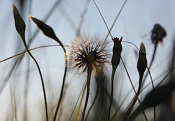 Super-Virgo: Mercury Retrograde and Eclipse Season

After briefly covering some Virgo basics, Amanda Painter offers an overview of Mercury's station retrograde today in Virgo, a sign it rules -- followed by the first of a pair of eclipses on Sept. 1, also in Virgo. One question to consider: what have you been working for and serving thus far, and how well has it really served you?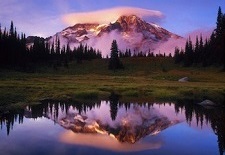 In a New Way

Amanda Moreno discusses what it's like to use tarot cards as a guide for writing her column. In doing so, she explores different forms of transformation and how they can be seen at the collective and personal levels, and wishes us all some strength and grounding during another burst of turbulent astrological weather.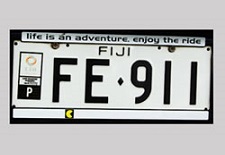 The Last Thing You Think About

The coming of autumn is a time of profound energy that propels life forward: the end of summer, the bright colors of the leaves of deciduous trees. The cycle of life and death as reflected in creation. Today, Fe Bongolan's column reflects on this transition with the unexpected death of a friend's daughter.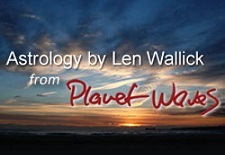 Breathless

The Virgo New Moon and solar eclipse coming up on Thursday has the potential to find you breathless. Following a mini-lesson on the decades-spanning Neptune-Pluto square, Len Wallick suggests that if you let that breathlessness be a good thing, you could very well find yourself to have become timeless as well.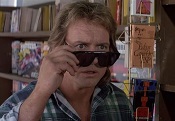 Mercury: Getting To the (Aries) Point

Mercury is about to station retrograde once more -- but this time, it's in the last degree of Virgo, which effectively means the Aries Point, and this also takes place two days prior to a solar eclipse. Amy Elliott reckons this setup infers one piece of guidance in particular: to pay attention.






To unsubscribe,

click here

. To unsubscribe from all future Planet Waves emails,

please write to

cs@planetwaves.net Copyright © 2016 by Planet Waves, Inc. All Rights Reserved. Other copyrights may apply. >>
Some images used under Fair Use or Creative Commons attribution.