New York, Sept. 6, 2016 | View as Webpage | Visit Our Boutique


This Week on Planet Waves FM

Freddie Mercury and His Asteroid



Dear Friend and Listener:

In this edition of Planet Waves FM [play episode here] I look at Jupiter's ingress into Libra, which takes place Friday morning. This sign-change takes us to a new phase of astrology, with Jupiter entering a more open energy field, and playing counterweight to Uranus and Eris in Aries.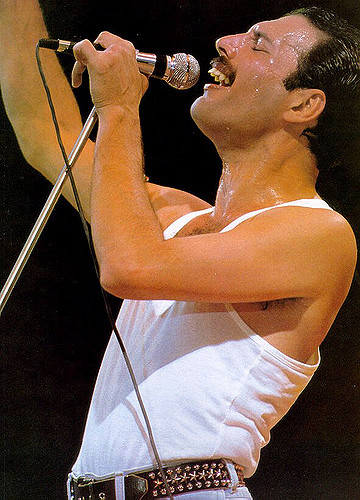 Freddie at his performing best during the incredible Live Aid gig. Photo by kentarotakizawa.

Freddie Mercury would have been 70 years old this week. For years we've been wanting to feature him, his chart and his music -- and today is the day. This weekend, the Minor Planet Center announced that asteroid (17473) Freddiemercury was named, and Freddie has it, of all places, conjunct his natal Mercury. You may view a Leo rising chart for him here.

I also read the chart of someone who would be utterly appalled to be on the same, well, anything as Freddie Mercury or Queen -- Phyllis Schlafly, the one-woman show who derailed the Equal Rights Amendment (ERA) in the 1970s.

Considered the First Lady of the neoconservative movement, Schlafly was the ultimate contradiction: a woman who lived with the full rights of personhood, who then denied them to all other women. Her chart is available here.

Thanks for listening -- catch you soon with Planet Waves TV.

You can find Queen's music, DVDs and other merchandise on the official Queen website. There are also plenty of Freddie biographies out there: one that's guaranteed to entertain is Freddie Mercury: His Life in His Own Words, which you can find here on Amazon.

With love,



P.S. Around the 35-minue mark, I mistakenly say that Venus is square Saturn; what I meant is that Venus in Libra is square Pluto in Capricorn. Apologies for any confusion!



Planet Waves (ISSN 1933-9135) is published each Tuesday and Thursday evening in Kingston, New York, by Planet Waves, Inc. Core community membership: $197/year. Editor and Publisher: Eric Francis Coppolino. Web Developer: Anatoly Ryzhenko. Designer: Lizanne Webb. Finance: Jonathan McCarthy. Astrology Editor: Amanda Painter. Astrology Fact Checker: Len Wallick. Copy Editor and Fact Checker: Jessica Keet. Eric's Assistant: Gale Jazylo. Client Services: Amy Elliott. Media Consultant: Andrew Marshall McLuhan. Research, Writing and Editing: In addition to those listed above, Planet Waves is produced by a team consisting of Fe Bongolan, Kelly Janes, Amanda Moreno and Carol van Strum.



---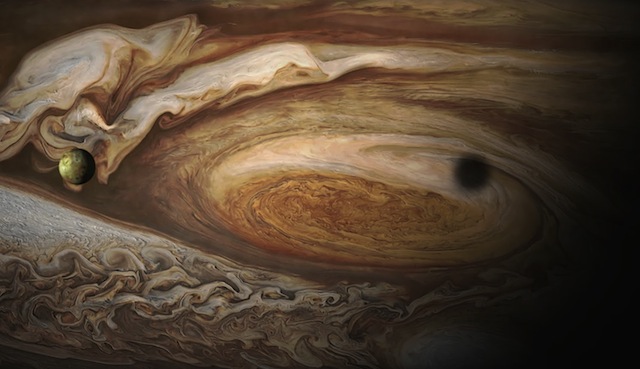 One of massive, swirling Jupiter's moons on the left, balanced by its shadow on the right, in a close-up from "Jupiter: Into the Unknown," a trailer for the NASA Juno Mission.
BALANCE: Midyear Reading Based on Jupiter in Libra
On Friday Jupiter leaves Virgo and ingresses Libra. And while Jupiter changes signs about once a year (not counting any retrogrades over sign cusps), this is still big news from a big planet.

How do you keep your balance in the midst of change? Even positive change can be disruptive, despite being longed-for and exciting. Finding a moment to rest and recalibrate is often essential to one's ability to go with the flow; periodically refilling the well lets you draw from that well more deeply as you expand outward.

Take a moment before Jupiter's big move into Libra to refill your inner well with one or more individual signs of BALANCE: the 2016 Midyear Readings by Eric Francis. These video readings were designed to work in pairs; so if you know your Sun, Moon and rising sign (or the Sun signs of those close to you), getting all 12 signs will give you even more depth to draw from.
---
The Perfect Reading for This Prime-Time Virgo Moment
"Thanks, EFC and all of the wonderful folks at Planet Waves, for your thoughtful medicine to soothe the weary soul! -- Elizabeth, after listening to the 2016-17 Virgo Birthday audio segments
Dear Friend and Reader:

Have you been trying to figure out what to get your favorite Virgo Sun or Virgo rising loved one? Having Mercury, Virgo's ruling planet, currently retrograde in that sign suggests they might be feeling extra-introspective, and we have the perfect gift idea: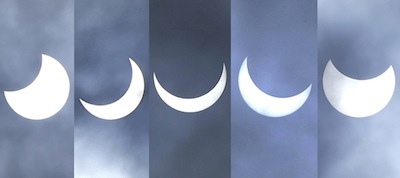 The Sept. 1 solar eclipse was either a 'total annular' or a 'partial' depending on where you viewed it from; astrologically, it works the same even if you could not see it at all. Dominyk Lever captured this series of images over Arusha, Tanzania.

The 2016-17 Virgo Birthday Reading -- still available for the low pre-order price of only $19.97 -- even though the audio portions of the reading are available now for instant access.

In addition to the two audio segments, your Virgo gift recipient will receive Eric's singular video tarot reading and any summary thoughts as soon as he records them.

Today, the Sun is halfway through Virgo. As of this Friday, we'll be halfway between two eclipses. If ever a moment was ideal to tap into the deeper power of this sign through expert astrology, this is it.

If you're sitting on the fence about this reading (either for a loved one or for yourself), you're welcome to listen to last year's Virgo reading, as a gift from us. Consider it a Mercury-retrograde-worthy review resource, as well as a way to check Eric's accuracy and see just how nuanced, clear and encouraging he is in these readings.

"Thank you for your loving guidance for making the most of Virgo's upcoming prime time in the personal houses." -- Cheryl Corson, on a recent Virgo reading

I don't expect the discounted price to last much longer, so I'd encourage you to take advantage of this beautiful Virgo moment and order the 2016-17 Virgo Birthday Reading today.

Yours & truly,



Amanda Painter
Planet Waves Astrology Editor




This Week on Planet Waves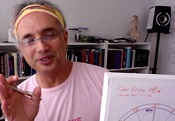 Planet Waves TV: Total Solar Eclipse in Virgo

The latest Planet Waves TV looks at the recent total solar eclipse in Virgo. This eclipse focuses on the Saturn-Neptune square, and includes a stellar appearance by Altjira, the aboriginal god of the dreamtime. This is a most interesting eclipse, with a feeling of bold imagination and meta manifestation.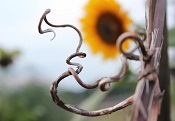 Dream a Little, Work a Little: Virgo New Moon Eclipse

We're in a phase of time that can feel a little curious. Not as weird as Alice stepping through that looking glass, necessarily. But with Mercury retrograde and the recent eclipse, you might notice a shift in perception -- and that your dreams have something to say. Amanda Painter asks: How will you begin working toward them?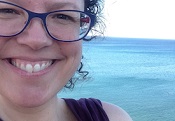 The laughing man and the search for sponsors

American Marcy Franck is trying to gather five Canadian individuals to sponsor a Syrian family's relocation. Person #1 has stepped forward; four more are needed. Do you know anyone in Edmonton, Alberta, with a humanitarian streak? Marcy will be assisting the process every step of the way. (And we won't tell Trump.)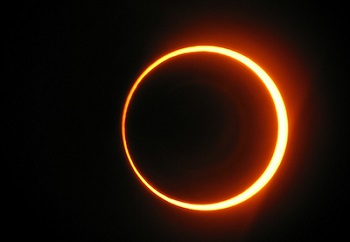 Archive Pick: Travelling

In this Sept. 16, 2005, selection from the Astrology Secrets Revealed archives on Jonathan Cainer's site, Eric answers a reader who was nervous about her big once-in-a-lifetime trip coinciding with an eclipse. That Oct. 3, 2005, Libra eclipse was a New Moon annular solar eclipse similar to the one on Sept. 1 this year.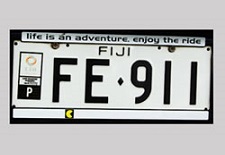 The Power of Work

In this week's column, Fe Bongolan writes on her own brief history of working in a factory and the labor it takes by others to keep life easy for those comfortable enough to afford it. Her story is a reminder of what Labor Day really stands for, and of the importance of worker organization and legal protections.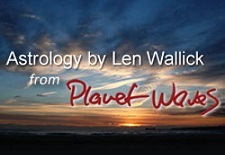 The Question of Pluto

Today, the Sun reaches the middle of Virgo, contacting Pluto, while the Moon is in Scorpio (a sign Pluto rules). The Sun and Moon are thus raising the question of Pluto at the same time as the question of when our current series of eclipses began. Len Wallick asks you to weigh in with where you come down on those questions.






To unsubscribe,

click here

. To unsubscribe from all future Planet Waves emails,

please write to

cs@planetwaves.net Copyright © 2016 by Planet Waves, Inc. All Rights Reserved. Other copyrights may apply. >>
Some images used under Fair Use or Creative Commons attribution.