New York, Oct. 25, 2016 | View as Webpage | Visit Our Boutique


This Week on Planet Waves FM

Planet Waves FM Edition 300: Walking the Walk



Dear Friend and Listener:

For tonight's program -- the 300th edition of Planet Waves FM -- we pay tribute to two men who have walked the walk: Tom Hayden, the father of many activist movements, who left the planet Sunday; and Neil Young, who still roams and plays his guitar among us [play episode here].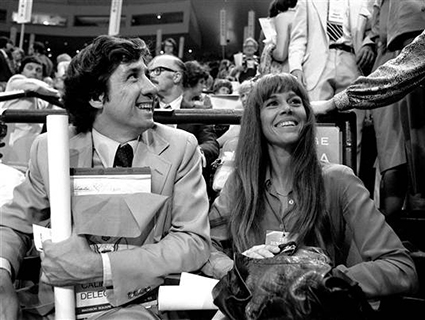 Tom Hayden with then-wife Jane Fonda.

To my ear, Neil, particularly his older work with Buffalo Springfield, was the perfect complement to the utter sincerity of Mr. Hayden.

Later in the program I read both of their charts, which are excellent descriptions of the dharma they have so beautifully expressed. You can view Hayden's chart at this link; here is a link to Young's chart.

I cover a few other points of interest: for example, Friday's internet outage that has so quickly slipped down the memory hole. [You can view a chart for that here.] And I take a look at how 'local' politics has become. I continue to sound the alarm about the "43 percent" -- who are these purists, cronies and Christians who continue to support a candidate who admits and is accused of sexual harassment?

As mentioned, tonight's edition is our 300th program. I guess that means I've been doing Planet Waves FM weekly since late 2010, which seems about right. It's also our one-year anniversary of being affiliated with the Pacifica Radio Network. Here's Pacifica's article about us from around the time we got on board last year.

From that article, here's one salient quote wherein I describe what we're doing: "There is a problem with the news, in that the news is reported without any thought about its impact or actual meaning on the listeners. What I'm able to do with Planet Waves is draw the connection between the changes that the world is going through to the individual community encountering those changes...to take the material on a spiritual level. That is the essence of Planet Waves."

Thanks for all your support over the years -- our customers, clients and subscribers have made this all possible, along with the talent and goodwill of my staff, and me getting up every morning and coming to work, rain or shine.

We are proof of what you can do without advertisements for drugs, cars or anything for that matter.

With love,



PS -- Here is a link to the full text of the Port Huron Statement, of which Tom Hayden was the main author. This 25,000-word manifesto from the 1960s helped shape progressive thought in America and is still relevant today.

Planet Waves (ISSN 1933-9135) is published each Tuesday and Thursday evening in Kingston, New York, by Planet Waves, Inc. Core community membership: $197/year. Editor and Publisher: Eric Francis Coppolino. Web Developer: Anatoly Ryzhenko. Designer: Lizanne Webb. Finance: Jonathan McCarthy. Astrology Editor: Amanda Painter. Astrology Fact Checker: Len Wallick. Copy Editor and Fact Checker: Jessica Keet. Eric's Assistant: Gale Jazylo. Client Services: Amy Elliott. Media Consultant: Andrew Ellis Marshall McLuhan. Additional Research, Writing and Opinions: Amy Jacobs, Cindy Ragusa and Carol van Strum.

2016-17 Scorpio Birthday Reading

Farther and Deeper than You Know



"Thank you Eric, first and foremost, for all the deep, concentrative work that you put into these reports; and secondly for inclusion of the asteroids which are so important in adding an in-depth dimension to the reading."
-- Ann Cortese, 87, B.S., M.P. S
Dear Reader with Scorpio Sun, Moon or Rising:

Do you feel like your personal well of emotional energy is concentrating -- feeling perhaps like a signal to dive deep into it, or to express it with particular purpose? You alone have the power to choose what to do with that energy, a reminder that you do in fact have choices.

The Sun and Moon are moving closer to their annual meeting in your sign: the Scorpio New Moon on Oct. 30 -- the day before the Pagan holiday of Samhain (Halloween), a day known in some areas as 'Mischief Night'.

Are you feeling mischievous or simply imaginative? Are you ready to dive into the ancient mysteries, or even into the seeming mysteries of your own consciousness? Are you just looking for some sense and stillness amidst the chaos?

Eric knows better than to skate along the surface in his audio-video birthday readings. Planet Waves customers keep coming back because he guides them below many layers of themselves in a way that is gentle, inviting, honest and inspiring.

"Eric, thank you. Your service has reached farther and deeper than you know."
-- Eryca Willinger

Right now you can pre-order the 2016-17 Scorpio Birthday Reading for only $19.97 -- the lowest price we offer. You'll receive an email letting you know when the two audio segments have published, and at a later date, you'll receive separate notice when the video tarot reading for your solar year has published.

With each pre-order phase and stage of publication the price will increase -- so consider locking in this initial price very soon, and prepare to make some discoveries.

Yours & truly,



Amanda Painter
Planet Waves Astrology Editor

This Week on Planet Waves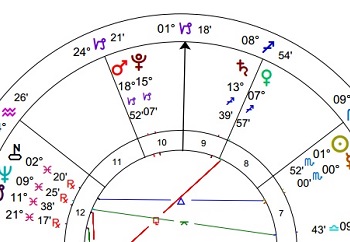 Two More Weeks: Make the Most of It A Course in Miracles tells us that a choice between two unacceptable options is no choice at all; it's an exercise in futility. With the Sun and Mercury moving through early Scorpio this week, doors will open and clarify many issues. Eric Francis suggests you make sure you know who is who, and where you stand and why.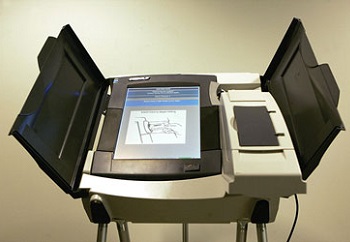 A Closer Look at Election Night Astrology In this week's full members' issue, Eric examines the third and final presidential debate, including Trump's troubling hints about not accepting the result of the election. He then goes on to consider one possible chart for election day itself. It would seem the handover may not be entirely smooth.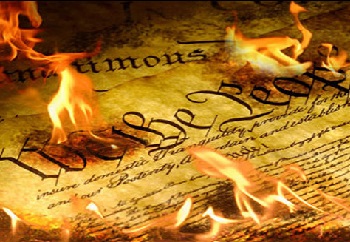 The 2016 elections: American democracy in shambles Following the final presidential debate Wednesday, the US media has been in an uproar over Donald Trump's statement that he might not recognize the result of the election. In this piece from WSWS.org, Joseph Kishore outlines how democratic forms of rule have been under systematic attack for the past four decades.
Confrontation and Harmony in Bizarro-Land This past Thursday, Mercury in Libra opposed Uranus and Eris in Aries, generating a lot of energy that wants to express itself in interpersonal relationships. Amanda Painter notes that if you can employ flexible thinking and still communicate directly and maturely, you'll be better able to flow with the unexpected.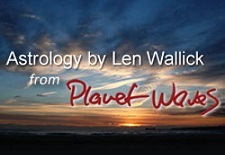 Under a Scorpio Sun We have now commenced four weeks under a Scorpio Sun. The outcome will not be the same for everybody. As Len Wallick sees it, those who tend to their own business and boundaries during the first few weeks of solar Scorpio will be more likely to see the results they want down the road.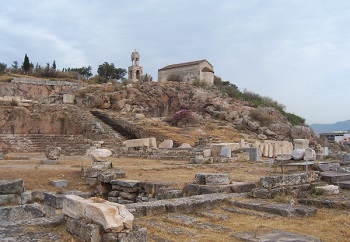 Scorpionic Tripping We're approaching that moment when the veil between the worlds grows thin; the Sun is in Scorpio, and Halloween is not far. The magic of the Old Gods and the mysteries of the Earth are soaking into the atmosphere. Amy Elliott suggests that this week, you can pay an early visit to those deeper places.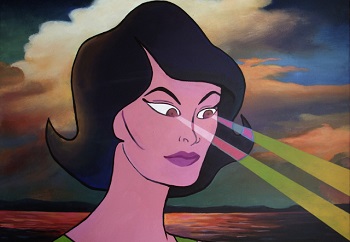 Venus in Sagittarius: The woman from the future Venus in Sagittarius is one of that planet's most interesting placements. She seems like the woman from the future, or the woman from some exotic galaxy who is showing us how a woman can be a person rather than a social construction. Eric reminds us of the links between women's emancipation, personhood and self-esteem.





To unsubscribe,

click here

. To unsubscribe from all future Planet Waves emails,

please write to

cs@planetwaves.net Copyright © 2016 by Planet Waves, Inc. All Rights Reserved. Other copyrights may apply. >>
Some images used under Fair Use or Creative Commons attribution.