New York, Nov. 1, 2016 | View as Webpage | Get Your 2017 Reading | Boutique


This Week on Planet Waves FM

The Nature of the Beast



Dear Friend and Listener:

Do you have a feeling that something strange is lurking behind all the mudslinging in the presidential election? I thought so.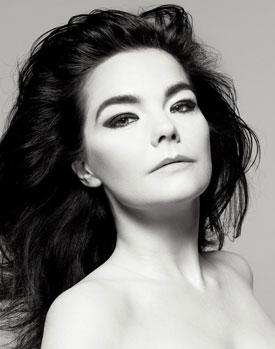 Artist, Scorpio and proto-human Bjork.

In tonight's Planet Waves FM [play episode here], I peel back the layers of what that might be. In Scorpio fashion, I look for what's hidden and concealed; what the candidates or the commentators are not talking about.

We also visit the protest at Standing Rock, about the Dakota Access Pipeline, with some help from Democracy Now! I explain the purpose of protests, as explained to me by Michael Frisch, one of my American Studies professors at SUNY Buffalo.

To go with this program, I've selected the one and only Bjork, who has her Sun, Moon and rising sign in Scorpio. View her chart here.

I reference the first-ever publication by WikiLeaks, video of an incident that took place in Iraq in 2007.

Thanks for tuning in. And thank you to our subscribers, members, customers and my clients, who make this program possible every week. If you would like to sign up, please do so here. I'm offering Planet Waves journals or astrology self-study kits for people who sign up or renew early.

With love,


Planet Waves (ISSN 1933-9135) is published each Tuesday and Thursday evening in Kingston, New York, by Planet Waves, Inc. Core community membership: $197/year. Editor and Publisher: Eric Francis Coppolino. Web Developer: Anatoly Ryzhenko. Designer: Lizanne Webb. Finance: Jonathan McCarthy. Astrology Editor: Amanda Painter. Astrology Fact Checker: Len Wallick. Copy Editor and Fact Checker: Jessica Keet. Eric's Assistant: Gale Jazylo. Client Services: Amy Elliott. Media Consultant: Andrew Ellis Marshall McLuhan. Music Director: Daniel Sternstein. Additional Research, Writing and Opinions: Amy Jacobs, Cindy Ragusa and Carol van Strum.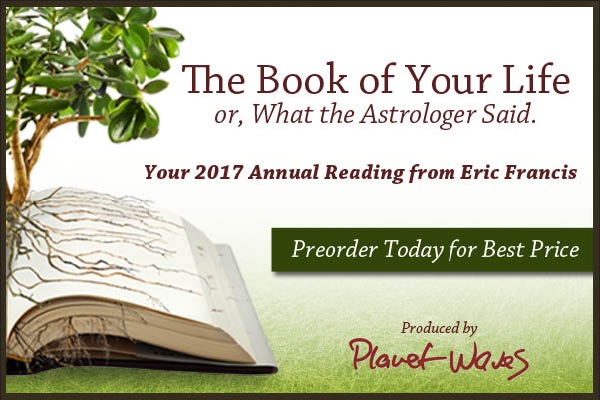 ---
2016-17 Scorpio Birthday Reading
Unlock Your Secret Superpower
"A devoted follower of your work since 2008, and a supporting member now for more than a year, I feel your readings are spot on so I keep coming back."
-- Lesley (ScorpioX3)
Dear Friend and Reader:

If you have a Scorpio Sun, Moon or rising sign, what would you say your secret superpower is? Do you know? Chances are you do.

What Eric can tell you in your 2016-17 Scorpio Birthday Reading is not only how to use that super-power for good, but also how to use obstacles, questions and difficult emotions in creative, positive ways to stay focused and motivated like never before.

In two segments of audio astrology (which will be ready first), and then a video tarot reading (which he'll release a little later), you'll receive keys that can unlock the potential you contain within. But take note: with each stage of the reading's rollout, the price will increase.

The sooner you pre-order your reading for the year ahead, the better chance you have to catch the current discount price of $19.97.

With the Moon now waxing again, you can take what you discovered in this weekend's richly introspective darkness, bring it to the light and fearlessly transform it. Eric will be with you soon to help you along with your alchemical process.

"As always I look forward to your celestial wisdom and the way you say exactly the right words for issues too complex and subtle for me to put into words until I read yours! Thank you!"
-- Diana
Yours & truly,



Amanda Painter
Planet Waves Astrology Editor

P.S. What will you give your favorite Scorpio for their birthday? This reading will not only let them know you get them, it will be clear that you have their back as they travel along an unusual -- yet fruitful and necessary -- path.


---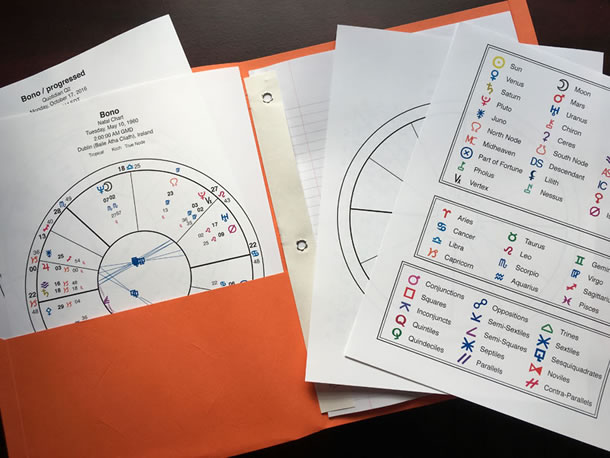 If you sign up for any membership six months or longer, you'll get an astrology self-study kit. It includes your natal, progressed and Solar Return charts, plus a glyph key, blank wheels and note paper. Eric will sign all the charts he casts for you.

Not a Member Yet? Wait No Longer!



Nobody is doing astrology quite like Planet Waves, especially when it comes to weaving cohesive, empowering stories that get behind the stories of the unusually compelling times we're living through now.

Write to us if you have questions about what option is best for you or need an alternative, but here are the basics:

-- Core Community membership: one year of email delivery, web access, SMS messages as needed, discounts on classes and more -- for only $127. This option also gets you an astrology self-study kit as a thank-you gift. Sign up here now.

-- Core Community membership, monthly billing: email delivery, web access, SMS messages as needed, discounts on classes and more, via automatic payments of $19.97 per month. Sign up here.

-- Backstage Pass membership: all that's included with the Core Community membership, PLUS: all 12 sign (birthday) readings; Spring and Midyear readings; even deeper discounts on classes and more -- an astonishing value at $333. Sign up here. Quarterly billing available as well -- sign up for that here.

This Week on Planet Waves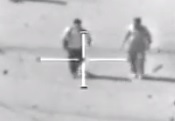 Why I Don't Care About Hillary's Emails Anyone remember when WikiLeaks actually did its job? As the finest moralizers on the interwebs pick apart the news that someone wrote some emails about something, Eric refreshes our memories about what's really important: namely, the West's blood-soaked imperial sorties in Iraq and elsewhere.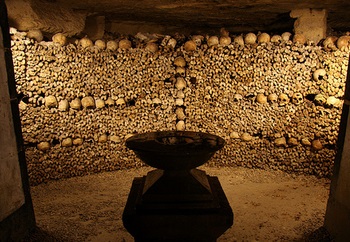 The Night Between the Worlds Something about these nights of the year shifts our relationship to death and decay. While you're alive, that means growth, evolution and transformation. Yet, as Eric writes, nobody can live fully without a conscious relationship to death. It serves as an essential anchor to one's maturity.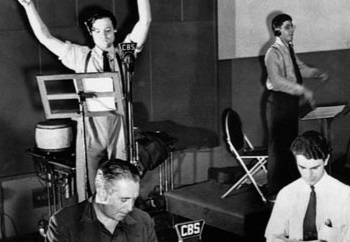 This is a Test: War of the Worlds In this week's edition, Eric looks at an intriguing event from Halloween 1938: Orson Welles' broadcast of War of the Worlds, a novel adaptation some people took as a real invasion. Eric uncovers some pretty astounding astrology, featuring Mercury and Mars, and our old friends Eris and the Aries Point.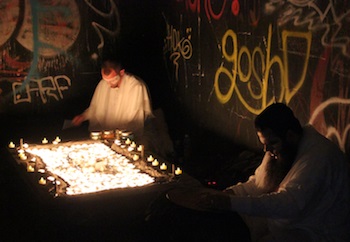 Crouching Tiger, Listening Scorpion? Amanda Painter describes the Sun-Mercury conjunction in Scorpio, and Mars in Capricorn square Uranus-Eris in Aries, and sees: incisive, insightful communication; getting beneath the surface of things; the potential for surprising outbursts due to frustrated urges; discovering new solutions to new challenges.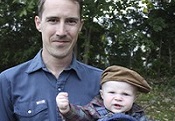 I failed my community yesterday. One evening, Andrew McLuhan (grandson of media studies pioneer Marshall McLuhan) encounters a familiar face, though he does not know by name this man who seems to be in rough shape. "Hey bud, spare some change so I can get something to eat?" the man asks. Andrew considers deeply his reply.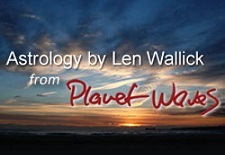 Emancipating Desire Unlike in eras past, the chains of slavery now largely exist within, where only you can break them. As Len Wallick sees it, the next week or so holds an astrologically implicit potential for you to achieve an inner emancipation, especially for your desires. Neptune stationing direct is just one favorable factor.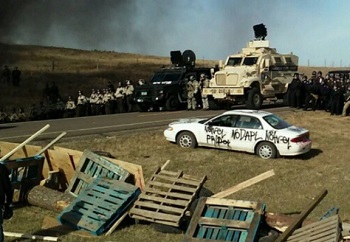 Sacred and Profane: A Tale of Two Americas It's not often you get a perfect juxtaposition like this. Two news stories, unrelated but happening concurrently. Two protests, together laying bare like an X-ray the hypocrisy, racism and colonialism woven into the infrastructure of a nation. Any Elliott investigates the astrology underlying the travesty.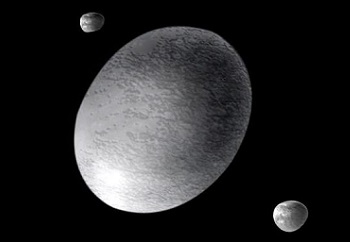 Haumea the Strange On Sept. 17, 2008, a trans-Neptunian minor planet previously known as 2003 EL61 was classified as the fifth dwarf planet in our solar system and named Haumea, after the goddess of childbirth and fertility in Hawaiian mythology. In this archive piece, Eric and Kirsti Melto investigate this planet, its moons and its myths.





To unsubscribe,

click here

. To unsubscribe from all future Planet Waves emails,

please write to

cs@planetwaves.net Copyright © 2016 by Planet Waves, Inc. All Rights Reserved. Other copyrights may apply. >>
Some images used under Fair Use or Creative Commons attribution.