New York, Nov. 7, 2016 | View as Webpage | Get Your 2017 Reading | Boutique


This Week on Planet Waves FM

Your Election Special Edition of Planet Waves FM



Dear Friend and Reader:

As promised, tonight I have a special extended edition of Planet Waves FM. I included an extra hour in case you need that much more relief from cable or network news the next day or so.

In tonight's program [play episode here], I have lots of music for you, a look ahead at the astrology of Election Day and up to mid-January, a look at the USA Sibly chart, a review of this wild ride we've been on, and much more.

In the last hour of the program, I hang out with Jon McCarthy, CFO and artist in residence here at Planet Waves [the advertising segment is included with the program and also has its own player, right below the regular show].

Starting from the idea of social narratives, we contemplate how advertising impacts culture, and how it's used politically.

I play two segments of a talk by Amherst College Prof. Sut Jhally, founder of the Media Education Foundation.

His theory is that advertising drives all of the most important narratives of our society, and that by driving consumerism, it's also driving environmental destruction.

The documentary these segments come from is called Advertising and the End of the World. We will be back soon with more from Jhally.

Then Jon and I listen to a series of political ads, some local, others national, and one of the most famous in history, and assess them using the 'cultural narrative' approach. Thanks to Amy Elliott and Lizanne Webb for selecting ads, and Amy for choosing the segments from Advertising and the End.

Thank you to our customers, subscribers and members and my clients, who make this program possible.

As mentioned elsewhere, I'll be available much of tomorrow into the evening on my personal Facebook page. We're also hosting a discussion on the Planet Waves main page.

Vote early and often!

With love,


Planet Waves (ISSN 1933-9135) is published each Tuesday and Thursday evening in Kingston, New York, by Planet Waves, Inc. Core community membership: $197/year. Editor and Publisher: Eric Francis Coppolino. Web Developer: Anatoly Ryzhenko. Designer: Lizanne Webb. Finance: Jonathan McCarthy. Astrology Editor: Amanda Painter. Astrology Fact Checker: Len Wallick. Copy Editor and Fact Checker: Jessica Keet. Eric's Assistant: Gale Jazylo. Client Services: Amy Elliott. Media Consultant: Andrew Ellis Marshall McLuhan. Music Director: Daniel Sternstein. Additional Research, Writing and Opinions: Amy Jacobs, Cindy Ragusa and Carol van Strum.
2016-17 Scorpio Birthday Reading
Last Chance for Best Price; Scorpio Audio Available!
Listen to a short sample of your 2016-17 reading here.
Dear Friend and Reader:
This weekend, Eric published the two audio segments of
your 2016-17 Scorpio Birthday Reading
.
This means that when you place your order, you now get instant access to the audio portions.
Your video tarot reading is still yet to come, and we'll email purchasers as soon as it is ready.
If you have not yet ordered the Scorpio reading, do not wait until the video tarot portion is ready, because you'll miss out on some sweet savings.
This is your last chance to purchase the Scorpio reading at the lowest price we offer -- $19.97.
This price will only stay in effect through late Nov. 8, and then it will increase.
That's tomorrow.
Now, do you know what your secret superpower is? I'll bet you have at least a clue.
What Eric can tell you in your
2016-17 Scorpio Birthday Reading
is not only how to use that super-power for good, but
also how to use obstacles, questions and difficult emotions in creative, positive ways to stay focused and motivated like never before.
As of yesterday evening, the Sun is at the midpoint of your sign -- a powerful degree of the zodiac, associated with the Aries Point as well as the middle of this season. Make intentional contact with that energy, and you could harness some deep inner strengths.
"A devoted follower of your work since 2008, and a supporting member now for more than a year, I feel your readings are spot on so I keep coming back."
-- Lesley (ScorpioX3)
This reading is designed to work for anyone with a Scorpio Sun, Moon or rising sign --
and it makes an incredible gift
for any Scorpio loved ones whose loyalty and insight you appreciate.
Yours & truly,

Amanda Painter
Planet Waves Astrology Editor
P.S. You can
listen to a short complimentary sample here
of your Scorpio reading for the coming year, prior to purchasing.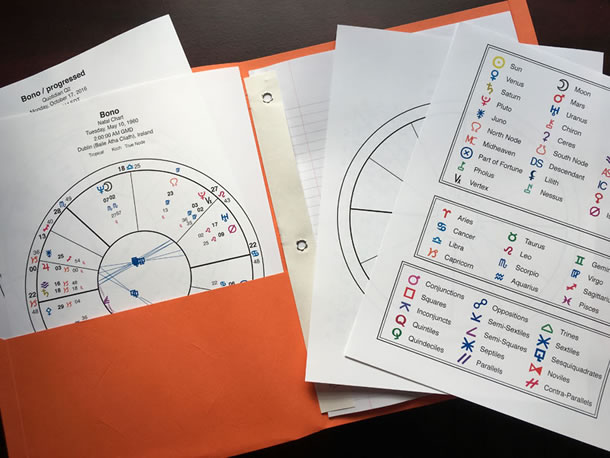 If you sign up for any membership six months or longer, you'll get an astrology self-study kit. It includes your natal, progressed and Solar Return charts, plus a glyph key, blank wheels and note paper. Eric will sign all the charts he casts for you.

Not a Member Yet? Wait No Longer!



Nobody is doing astrology quite like Planet Waves, especially when it comes to weaving cohesive, empowering stories that get behind the stories of the unusually compelling times we're living through now.

Write to us if you have questions about what option is best for you or need an alternative, but here are the basics:

-- Core Community membership: one year of email delivery, web access, SMS messages as needed, discounts on classes and more -- for only $127. This option also gets you an astrology self-study kit as a thank-you gift. Sign up here now.

-- Core Community membership, monthly billing: email delivery, web access, SMS messages as needed, discounts on classes and more, via automatic payments of $19.97 per month. Sign up here.

-- Backstage Pass membership: all that's included with the Core Community membership, PLUS: all 12 sign (birthday) readings; Spring and Midyear readings; even deeper discounts on classes and more -- an astonishing value at $333. Sign up here. Quarterly billing available as well -- sign up for that here.

This Week on Planet Waves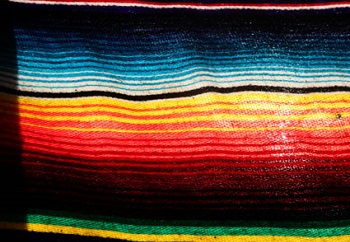 It's Already Been an Interesting Week As the election looms, and with so much at stake, it's not exactly surprising that tensions are running high just now. As Eric notes: in the tradition of the Planet Waves psychic storm shelter, we're a place you can come for some community love and a spot by the fire if things get weird or stressful.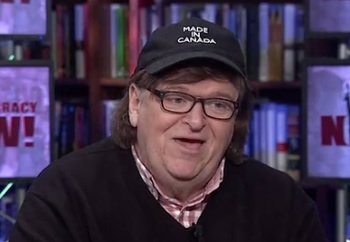 Michael Moore On Democracy Now! Michael Moore has released a surprise new film about Donald Trump and Hillary Clinton titled Michael Moore in TrumpLand. On Friday, Democracy Now! sat down with the Academy Award-winning filmmaker and talked about how he moved from supporting Bernie Sanders to now supporting Hillary Clinton.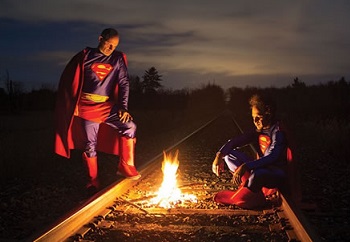 Where are the strong, and who are the trusted? In this week's edition, the last one before Tuesday's election, Eric Francis looks at our tendency to elevate political leaders to Superman-like status, and where that stems from. He reminds us that the personal is political; how you relate to your parents, partners, children and the rest of the world matters.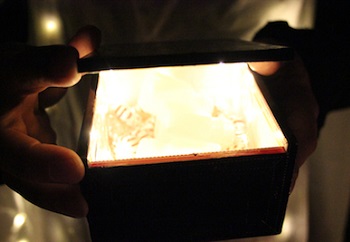 Look Under the Lid, Let Out the Surprise If you have any puzzles, mysteries or proposals on your plate, you should be in the perfect frame of mind to dig deep. But what if that puzzle or mystery has to do with certain of your beliefs, and prompts an emotional release? Amanda Painter considers Mercury in aspect to Pluto, plus Venus contacting Chiron and Uranus.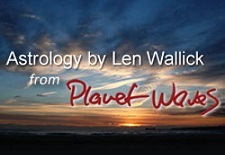 Time Out of Time This week started off with a change to civil time-keeping in the U.S., a first quarter Moon and the beginning of a special time of year. As Len Wallick explains, this will probably require you to make adjustments, and almost certainly will enhance your power to create, by actively changing the rhythms of your life.





To unsubscribe,

click here

. To unsubscribe from all future Planet Waves emails,

please write to

cs@planetwaves.net Copyright © 2016 by Planet Waves, Inc. All Rights Reserved. Other copyrights may apply. >>
Some images used under Fair Use or Creative Commons attribution.