New York, Dec. 13, 2016 | View as Webpage | Pre-order Your 2017 Reading


This Week on Planet Waves FM

Gemini Moon, Real News/Fake News and the Burden of Women



Dear Friend and Listener:

Here's a very short summary of tonight's program [play episode here]. I begin with the Gemini Full Moon, which is happening as we mail this letter out. I then personalize that into the chart of Donald Trump, who was born with a lunar eclipse right in range of tonight's lunation, describing the influence this may have.

I then take on the "real news versus fake news" story that's been bouncing around the internet, putting a pretty sharp point on things: newspapers have often lied to the public. This didn't start with fake news websites. The primary example I give is the dioxin issue, exposed among other places by Vicky Monks in American Journalism Review and republished on one of my websites.

Finally, I take an angle on tantra related to the special burden of women in our society. I offer some suggestions for what we can do about that.

My musical guest is Laurie Anderson. We feature the following albums: Mister Heartbreak (Amazon | iTunes), Big Science (Amazon | iTunes) and Strange Angels (Amazon | iTunes).

Planet Waves FM is part of the nonprofit Pacifica Radio Network and is published by our nonprofit arm, Chiron Return, Inc.

We offer Planet Waves FM without commercial interruption. We are sponsored by you -- our Planet Waves customers, members, subscribers and my clients.

If you're not a member, or you've lapsed, please sign up here.

Happy Full Moon.

With love,


Planet Waves (ISSN 1933-9135) is published each Tuesday and Thursday evening in Kingston, New York, by Planet Waves, Inc. Core community membership: $197/year. Editor and Publisher: Eric Francis Coppolino. Web Developer: Anatoly Ryzhenko. Designer: Lizanne Webb. Finance: Jonathan McCarthy. Astrology Editor: Amanda Painter. Astrology Fact Checker: Len Wallick. Copy Editor and Fact Checker: Jessica Keet. Eric's Assistant: Gale Jazylo. Client Services: Amy Elliott. Media Consultant: Andrew Ellis Marshall McLuhan. Music Director: Daniel Sternstein. Additional Research, Writing and Opinions: Amy Jacobs, Cindy Ragusa and Carol van Strum.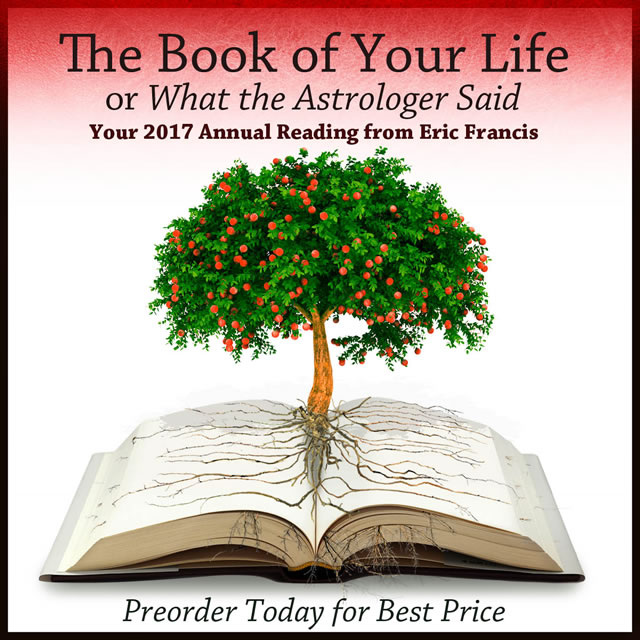 Last Chance at Current Price
Sagittarius Birthday Audio Reading Published!
Dear Friend and Reader:
Eric just published the two audio astrology segments of your 2016-17 Sagittarius Birthday Reading
today --
in time for the Gemini Full Moon
.
The tarot reading will be forthcoming as soon as possible, and probably by the weekend. In the meantime, you can get instant access to the two astrology portions if you order now.
Note that by midnight tonight, the price will increase by another $5
. To lock in the current price of $24.97,
order your Sagittarius Reading now
while it's hot!
Your Sagittarius Birthday Reading is distinctly different from your upcoming annual edition, which Eric is also hard at work on.
It is suitable for anyone with a Sagittarius Sun, Moon or rising sign -- and makes a thoughtful, inspiring gift.
If you've been struggling to work with the insistence of Saturn in your sign -- or simply with the chaos of the world -- this may very well be the key you've been looking for. What part of your life would you like to unlock?
Yours & truly,

Amanda Painter
Planet Waves Astrology Editor

This Week on Planet Waves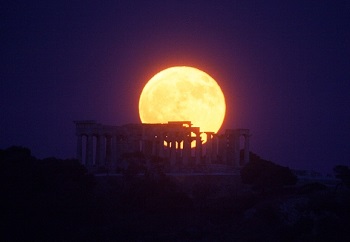 Open Outcome: Gemini Full Moon Today is the last Full Moon of 2016, with the Moon in Gemini and Sun in Sagittarius. This calendar year has been anything but dull, and a general mood of questioning and uncertainty seems to prevail. Yet, as Amanda Painter writes, where there are questions, there is usually an opportunity for new solutions.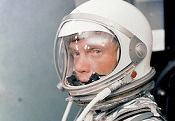 John Glenn, first American to orbit the Earth John Glenn, the last of NASA's original Mercury Seven astronauts -- the first group of Americans to pilot manned spacecraft -- died Dec. 8. Born on July 18, 1921, with a Cancer Sun and Sagittarius rising, he was 95 years old. Amanda Painter offers a glimpse at his intriguing natal chart.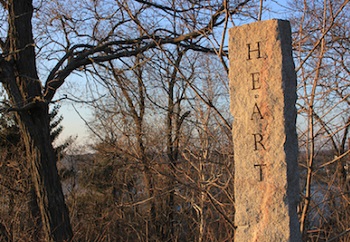 Doing What You Must: Participating With Purpose Amanda Painter led off Thursday's edition with a look at the weekend's astrology, which involved the Sagittarius Sun making both a sextile to Jupiter (in Libra) and a conjunction to Saturn in one event. She suggests that we seem to be in a moment of rich awareness and potential for participating with purpose.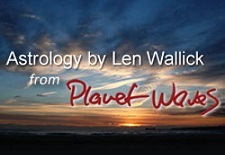 What It Means In general, astrology does not provide clear-cut answers. Instead of asking what the Gemini Moon opposing the Sagittarius Sun will mean, you could choose to bring meaning to it. Today, Len Wallick tells you how to make this the first Full Moon of the rest of your life, simply by considering your personal context.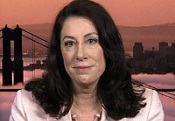 Democracy Now! Pick of the Week In less than one week, on December 19, members of the Electoral College will meet in their respective state capitals. In recent history, the vote of the Electoral College has largely been a formality. But this year electors in states won by Donald Trump are facing mounting pressure to reject his presidency. Latest Comics
A Year to Fear

Jen Sorensen imagines just how unbelievable 2016 would have seemed a couple decades ago.

Best Case Scenarios

Cartoonist Matt Bors takes a darkly (bleakly?) comic look at the near future of U.S. government.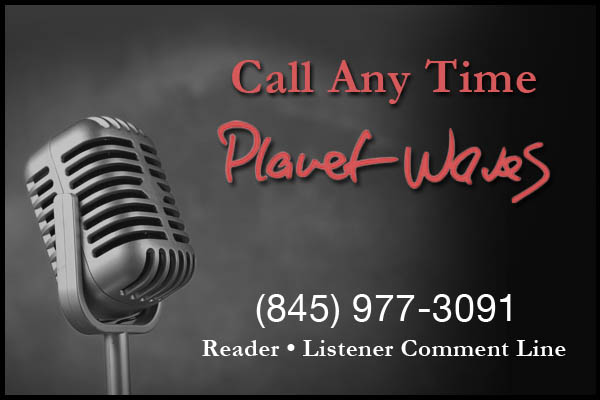 To unsubscribe,
click here
. To unsubscribe from all future Planet Waves emails,
please write to
cs@planetwaves.net
Copyright © 2016 by Planet Waves, Inc. All Rights Reserved. Other copyrights may apply. >>
Some images used under Fair Use or Creative Commons attribution.