New York, Dec. 20, 2016 | View as Webpage | Visit Our Boutique


This Week on Planet Waves FM

This Dark Hour, and an Interview with Sabrina Ourania



Dear Planet Waves Listener:

This week [play episode here] we have a special guest on Planet Waves FM, Sabrina Ourania. She is a women's health and wellness coach and she has some truly helpful and interesting information to offer, ranging from spirituality to menstruation to dealing with hormonal imbalances.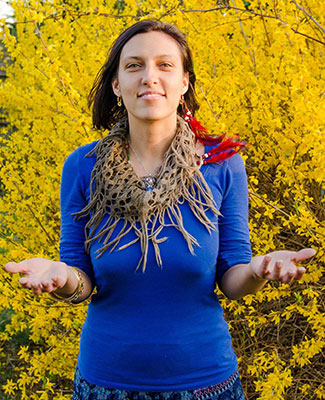 Sabrina Ourania.

Before we get there, I consider the dark moment our world is in and do my best to bring it to the light. We've all been following the news -- The Donald was certified as our next president, there was an assassination of a Russian diplomat in Turkey, and a terrorist attack in Berlin.

My astrology discussion includes the southern solstice and Mercury retrograde in Capricorn.

In a dedicated segment, I consider the Mars-Nessus conjunction, starting with some historical background on the centaurs. Mars-Nessus covers the theme of desire and its relationship to existential shame. This aspect might stir up body or emotional memory of past abuse, and I offer some ideas for how to handle that.

My musical guest is Talking Heads, from their 1979 breakthrough album Fear of Music. This was their first record produced by Brian Eno, and it shows. I've carefully selected several tracks that are both listenable and give you a feeling for the whole work, which came out in a time in history not unlike our own.

Planet Waves FM is part of the Pacifica Radio Network and produced by our nonprofit cousin, Chiron Return, Inc. We are sponsored by your memberships and reading purchases. If you're not already a member, or if your membership has lapsed, please do sign on up.

On the occasion of the birth anniversary of J.R.R. Tolkien, I'm planning a program dedicated to his work and ideas. For today, I'll leave you with this quote, sent to our editors' list by Amanda.

'I wish it need not have happened in my time', said Frodo.

'So do I', said Gandalf, 'and so do all who live to see such times. But that is not for them to decide. All we have to decide is what to do with the time that is given us. And already, Frodo, our time is beginning to look black. The Enemy is fast becoming very strong. His plans are far from ripe, I think, but they are ripening. We shall be hard put to it. We should be very hard put to it, even if it were not for this dreadful chance...'
Keep your focus. Catch you Thursday with your January horoscope and an article about Pluto transits in American history.

With love,


Planet Waves (ISSN 1933-9135) is published each Tuesday and Thursday evening in Kingston, New York, by Planet Waves, Inc. Core community membership: $197/year. Editor and Publisher: Eric Francis Coppolino. Web Developer: Anatoly Ryzhenko. Designer: Lizanne Webb. Finance: Jonathan McCarthy. Astrology Editor: Amanda Painter. Astrology Fact Checker: Len Wallick. Copy Editor and Fact Checker: Jessica Keet. Eric's Assistant: Gale Jazylo. Client Services: Amy Elliott. Media Consultant: Andrew Ellis Marshall McLuhan. Music Director: Daniel Sternstein. Additional Research, Writing and Opinions: Amy Jacobs, Cindy Ragusa and Carol van Strum.

A Note From Your Astrologer



Dear Planet Waves Reader:

How are you doing there?

I know we're all feeling the pressure and the stress of uncertainty. What you're feeling is not coming from the news alone. The same cosmic forces, or perhaps timing factors, are acting on everyone and everything. This is not an easy time to keep your head together.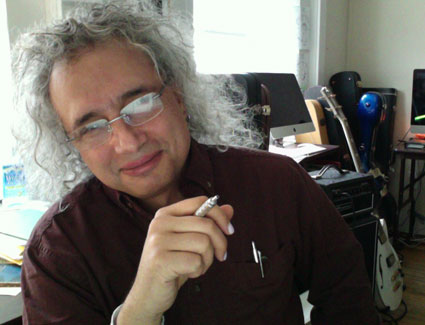 iMac selfie from today in my creative shop, Blue Studio.

It is, however, a deeply important time to keep your heart open and live from your soul.

I'm feeling the pressure in my own way, as someone who not only writes about politics but who translates and clarifies the news, with the assignment of taking it above the level of despair. Because I work for you, I don't have the luxury of denial.

Just about everyone has reached the saturation point with politics, especially in its current wholly toxic state.

The feeling of being violently pulled from your inner reality has been agonizing. The confrontation with shadow has been extremely challenging. Admitting that, we're all sitting here watching the world, wondering what's going to happen. And we all have lives to lead: things we want to do, growth to attend to, people to take care of.

The world may be going insane, though you don't have to.

It's taken me a while to work through the pain of the election process and what it means. Gradually I've gathered my energy, done some deep healing and focused my mind on your 2017 reading, called The Book of Your Life.

As I go deeper into the astrology, it's truly been a relief to focus on personal matters, filtering out the madness of the world. The transits we're experiencing are rich. On one level, we're being pelted with total chaos in the form of Uranus conjunct Eris. We are learning how to breathe and find ourselves at the bottom of the digital ocean.

Read more...

Capricorn Birthdays 2017:

How Will You Mark the Solstice, Capricorn?

"The last year has been a tremendous challenge in pretty much all areas of my life, but the birthday reading gives me hope that I really am on the right track. Thank you for such a great birthday reading Eric! Longtime Planet Waves fan."
-- S. R.

Dear Friend and Reader:

Tomorrow is one of your special days: the Capricorn Solstice, when the Sun enters your sign. Whether this is the shortest day of the year or the longest day where you live, it's the beginning of a new season -- the last season of the astrological year.

Hopefully there have been many points of healing and growth for you to celebrate, along with any trials and tribulation that came your way this year. And it's hard to think of a better way to celebrate a new year of life and learning than with a

Birthday Reading by Eric Francis

.

Eric offers easy-to-grasp yet nuanced ideas: practical insights you can put to use immediately in your life. Yet he always has one eye on the longer-term energies shaping the story-arc of your experience.

"You covered all the bases of relationships, sex, career and general energies with great balance. Thanks for your work."
-- Sherry-Lee

For the discounted price of only $19.97, you can

pre-order your Capricorn Birthday Reading today

.

This price includes two segments of audio astrology (at least 30 minutes each), a tarot reading using the Voyager Tarot by James Wanless, and an extended sign description. You can access and replay the reading as many times as you wish.

Note that the price will increase as publication nears

.

May you find some inner stillness and peace of mind amidst the world's chaos as you celebrate the solstice. Thank you for being part of Planet Waves.

Yours & truly,

Amanda Painter
P.S. This reading is designed to work for Capricorn Sun, Moon and rising, and
makes a thoughtful gift
.

This Week on Planet Waves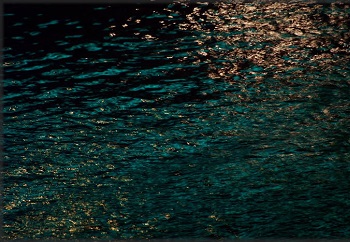 Reflection: Mars in Pisces, Mercury Retrograde Monday saw two events of interest happening almost simultaneously. First Mars entered Pisces. Then, 93 minutes later, Mercury stationed retrograde in mid-Capricorn. These are two seemingly separate events related by this unusual synchronicity. What they have in common, as Eric writes, is the theme of honesty.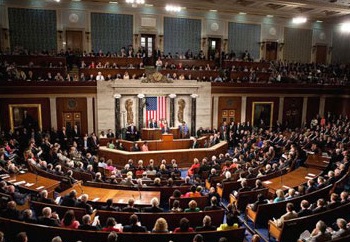 Mercury Retrograde and the Electoral College On Monday, the same day the Electoral College voted, Mercury stationed retrograde. Many people are feeling rather unsettled and many others are reasonably scared. In the full edition, Eric looks at some recent news, as well as the extraordinary astrology, and what all this might mean for the next few weeks.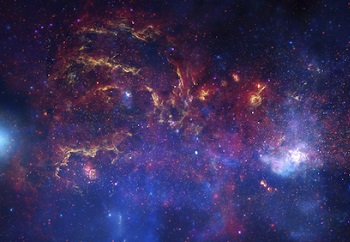 The Sun, the Galactic Center and You The Sun aligned with Pholus and the Galactic Center Sunday, just a few days before the solstice and one day before Mercury stationed retrograde. Amanda Painter considers the ways this time of year asks us to notice our connection to something larger, and how our compassion can ripple out far beyond our awareness.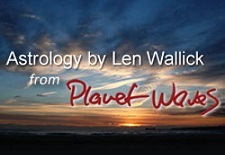 Timesteps If weather permits, simply watching the Sun either rise or set tomorrow at its southernmost latitude might be one of the most important steps you have ever taken. Today, Len Wallick puts tomorrow's Capricorn solstice in a context anybody can understand and from which everybody can benefit.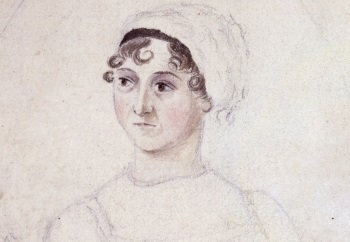 Happy Birthday, Aunt Jane Last Friday would have been Jane Austen's 241st birthday. A middle-class spinster who was unknown in her lifetime, yet possessed a searing intelligence and wicked wit, Jane penned six novels that have become perennial classics. Amy Elliott celebrates one of her favorite authors with a look at her natal chart.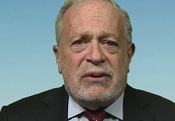 Democracy Now! Pick of the Week Today marks the 146th day since Donald Trump last held a news conference. As the Electoral College backs Trump, Robert Reich, now a professor at the University of California, Berkeley, offers his thoughts. "Democracy depends on a free and independent press, which is why all tyrants try to squelch it," Reich recently wrote. Latest Comics
How to Screw the Working Class

Cartoonist Jen Sorensen walks us through a seven-step (repeatable!) guide to decimating the majority of the country.

The Russian Puppet-Masters

Are people going overboard about emails and hacking and Russian influence, oh my? Matt Bors pokes some fun (or some holes).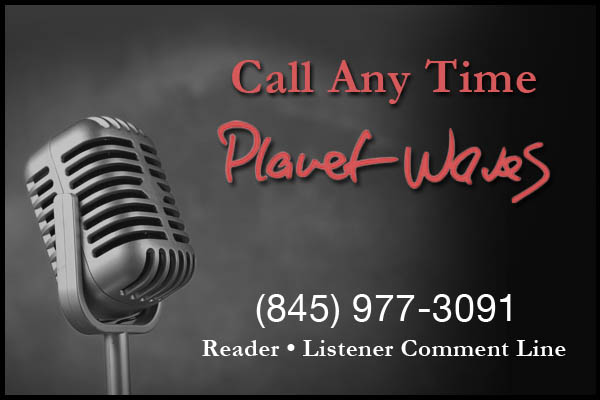 To unsubscribe,
click here
. To unsubscribe from all future Planet Waves emails,
please write to
cs@planetwaves.net
Copyright © 2016 by Planet Waves, Inc. All Rights Reserved. Other copyrights may apply. >>
Some images used under Fair Use or Creative Commons attribution.