New York, Jan. 24, 2017 | View as Webpage | Pre-order Your 2017 Reading




Home Stretch on the 2017 Annual Edition



Dear Friend and Reader:

Eric has informed us that he's in the final phase of writing The Book of Your Life, and has devoted this week and weekend to finishing up.

He is committed to publishing this project as soon as reasonably possible, so feel free to send some positive vibes his way this week. These are all major projects, and no sign gets neglected. Eric really wants to get the annual done, and he's making sure it will be the best it can be.

Writing 60,000 words through the holidays is always a stretch, though this has been an unusual year. Rather than rushing, Eric has decided to slow down, and focus on the details and the feeling of each chapter. Every sign is a world of its own, written from a different viewpoint.

In the meantime, here is an encore broadcast of Sunday's special Planet Waves FM edition about the Women's March on Washington, in case you missed the program. Eric will be back later in the week with an astrology roundup.

You may still purchase The Book of Your Life at the pre-order price. Eric recommends having access to all 12 signs so you have your Sun, Moon and rising signs, and those of significant others. Individual signs are available as well.

With best wishes,



Amy Elliott and the Planet Waves Editors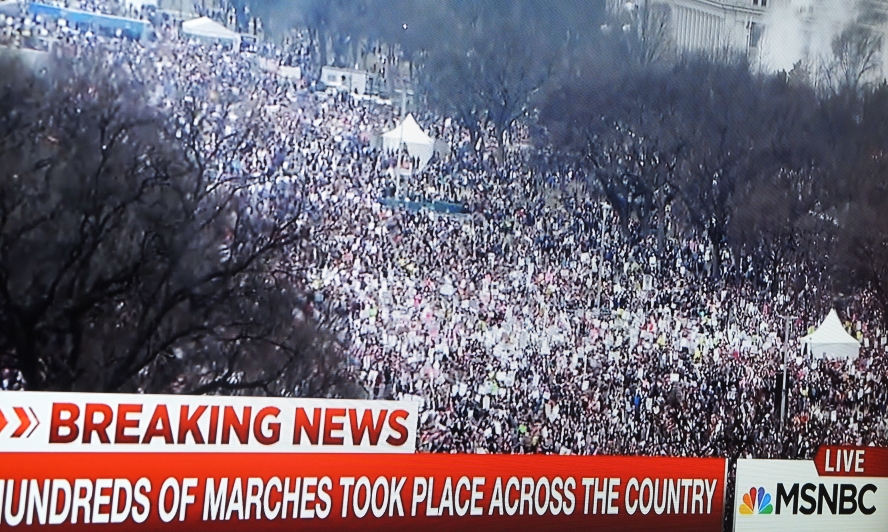 Special Edition of Planet Waves FM:

1/21 :: Women's Voices Heard Around the World



Dear Friend and Reader:

I saw Amy Elliott's headline about Nessus [see below in the summaries] and thought: well, that about sums it up. The buck stops now. We do have that opportunity now. You might say that Nessus includes all that stuff about misogyny and boundary issues and sexual transgression. Nessus is on the South Node, the release point of the zodiac.

And this weekend, women of the world spoke up. There was both an embrace and a vast letting go. This was not an angry protest. This was a loving protest, a statement of presence, an experiment in raising our collective voices.

This week's edition of Planet Waves FM [play episode here] begins with a crowd sculpture, recorded by Amy Jacobs and edited together by me, and I get chills every time I play it. The very sound of women's voices in unison, expressing what has long, long, long needed to be said out loud, to our world today, sends me spinning with joy.

In the first segment I offer a summary of what happened and what I think it means. In the second segment, Amy Jacobs and I speak for about half an hour about what we learned this weekend, and in the last segment I offer my views on why the supposed issue of "woman" is very much about sex and sexuality: about biology, and humanity, and consent, and claiming who one inherently is.

Planet Waves FM is offered free from commercial interruption. We are part of the Pacifica Radio Network. We are published by the nonprofit Chiron Return, Inc., and distributed by Planet Waves.

Please support our efforts and take advantage of our excellent work by becoming a member of Planet Waves.

Lovingly,


Planet Waves (ISSN 1933-9135) is published each Tuesday and Thursday evening in Kingston, New York, by Planet Waves, Inc. Core Community membership: $197/year. Editor and Publisher: Eric Francis Coppolino. Web Developer: Anatoly Ryzhenko. Special Project Designer: Lizanne Webb. Finance: Jonathan McCarthy. Astrology Editor: Amanda Painter. Astrology Fact Checker: Len Wallick. Copy Editor and Fact Checker: Jessica Keet. Eric's Assistant: Gale Jazylo. Client Services: Amy Elliott. Media Consultant: Andrew Ellis Marshall McLuhan. Music Director: Daniel Sternstein. Bass and Drums: Daniel Grimsland. Additional Research, Writing and Opinions: Amy Jacobs, Cindy Ragusa and Carol van Strum.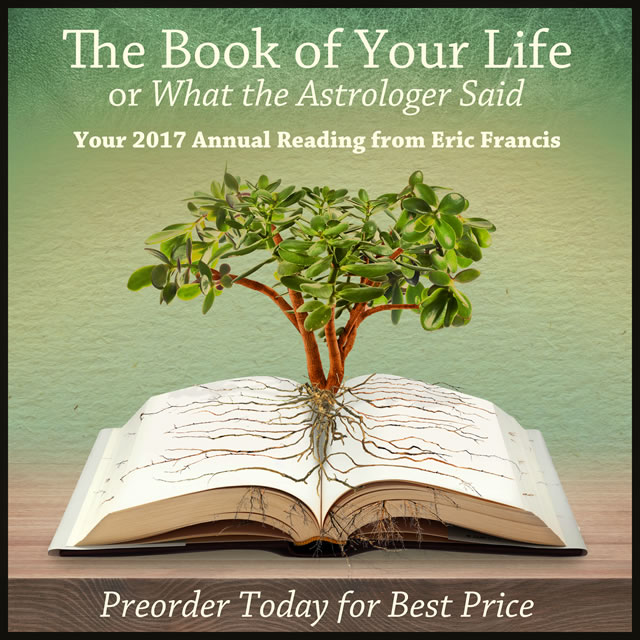 Pre-order 2017 Reading: All 12 Signs | Individual Signs


Astrology and the Inner Search for Meaning

I Have a Story To Tell You: The Book of Your Life



Dear Friend and Reader:

With the world in its state of seeming madness, you may be feeling stressed to the point of being pulled apart. So much in the world seems scattered, fragmented and like it makes no sense at all. Everything is changing so fast, it's actually impossible to keep up. There seems to be little rest for the weary.

The events of the current world would make the head of even the most balanced, even-keeled person spin.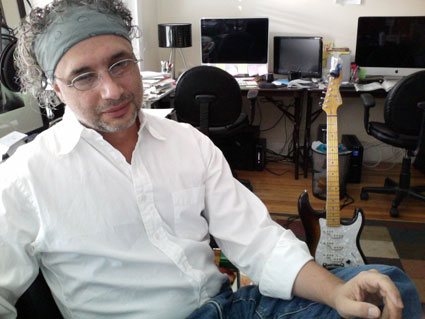 Your astrologer, Eric Francis Coppolino.

Astrology has one special quality revealing its profound benefit for spiritual growth and inner development.

Its seemingly wild complexity transforms into an elegance that can weave together the many threads of life into a cohesive narrative. It's the perfect tool for seeing the order in the chaos.

Properly used, astrology can reveal the connections between seemingly unrelated events.

It can weave together personal assets that seem to have no connection into a personal gift: a talent, a way to heal your relationships, an idea and action plan to make an important change in your life. Astrology reveals the "cosmic order" yet in the most distinctly personal way.

You might say that astrology is the book of your life. It tells the story of your purpose, your days and your years, if only you'll look and see.

Read more...

Trusting Your Power of Choice
"I suggest you proceed with trust in whatever you're doing, that you've chosen to do. Choice is an essential element here. To the extent that you may feel trapped in the world, the power of decision is your one remaining freedom, and it's the only one you need. You may notice that many people around you are in the state they're in, precisely out of a refusal to actually make their own decisions."
-- Eric Francis in the 2016 Aquarius annual reading
Dear Friend and Reader:
If you have an Aquarius Sun, Moon or rising sign, you know that it's associated with 'group consciousness'. But a group is made up of
individuals
, all making their own decisions as they relate to one another.
In two segments of audio astrology and a tarot reading using the Voyager Tarot by James Wanless, Eric will guide you through the major themes and subtler points of your next 12 months in your
2017 Aquarius Birthday Reading
. Your reading also includes an extended description of your sign.
This understanding seems to be even more crucial now than it has been in recent years.
If you recognize that, you might want to consider celebrating the Aquarius New Moon this Friday by recommitting to your power of choice
perhaps by pre-ordering
your 2017 Aquarius Birthday Reading
to help you focus your trajectory.
In two segments of audio astrology (at least 30 minutes each) and a tarot reading using the Voyager Tarot by James Wanless, Eric will guide you through the major themes and subtler points of your next 12 months.
"Your reports are always so comprehensive and illuminating. Thank you for your wisdom and insight."
-- Rochelle Leal
You'll be able to use this audio intensive to explore choices around you self-esteem, your sexuality and relationships, your career, your spiritual health and healing, and more.
Secure the lowest discount price
Planet Waves offers (only $19.97) by
pre-ordering your 2017 Aquarius Birthday Reading here
, and proceed with trust in your deepest choices.
Yours & truly,

Amanda Painter
Planet Waves Astrology Editor
P.S.
Your audio Birthday Reading
makes a perfect compliment to the written readings of the 2017 annual edition -- in fact, Eric approaches the two types of readings very differently --
and it makes an amazing gift
.

This Week on Planet Waves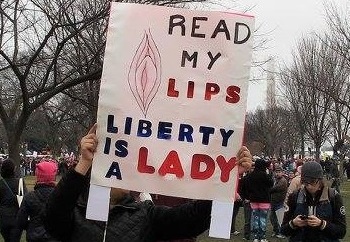 At the Women's March on Washington, Jan. 21 Our own reporter Amy Jacobs attended the Women's March on Washington, which took place Saturday, Jan. 21, one day after the inauguration of Donald Trump. The protest was accompanied by sister demonstrations all over the world, including Antarctica. One count estimates the total turnout at 4.6 million.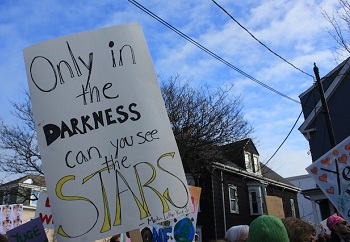 Greetings from Portland's Women's March Amanda Painter offers a photo gallery from the Women's March in Portland, Maine, where an estimated 10,000 people gathered. Energy and friendly vibes were high; signs were mostly positive and inclusive. The crowd was diverse (for Maine), with many pro-women men joining the pussy-hat-clad.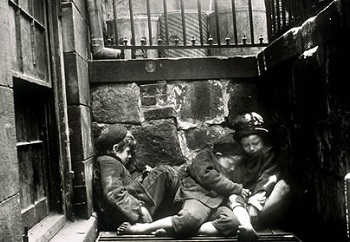 The Way We Look to Us All Writing on the eve of the presidential inauguration, Eric Francis discussed how we got here, and where we might be going. What do we do now that a con artist and fraud has taken office? The best solution would seem to be offering help and compassion where it is most needed.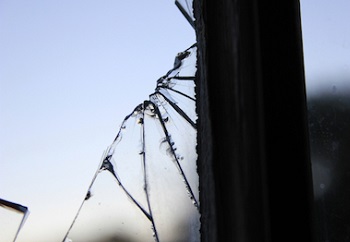 What If 'Age of Aquarius' Is a Choice? The Sun entered a new sign -- Aquarius -- one day before the U.S. presidential inauguration. Whether that event felt like a fresh beginning, or more like the crystallization of questionable cultural and political trends, Amanda Painter explores how either sensation could be an accurate illustration of Aquarius.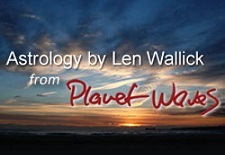 Newer The Aquarius New Moon coming up at the end of this week also will mark the Asian lunar new year. As Len Wallick observes, several other astrological objects, far and near, will be making meaningful initiations at about the same time -- possibly inspiring you to change a little history yourself.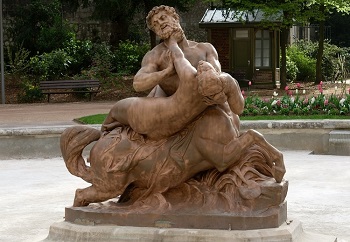 Nessus on the Nodes: the buck stops now Today at 10:25 am EST (15:24:45 UTC), an aspect took place that got Amy Elliott's attention: the centaur Nessus was exactly conjunct the lunar South Node. Melanie Reinhart's catchphrase for Nessus is "the buck stops here"; Nessus passing the South Node could well be "the buck stops now."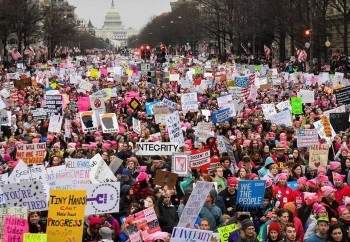 Democracy Now! Pick of the Week Millions took to the streets Saturday, one day after the inauguration of Donald Trump. The largest protest was the Women's March on Washington, attended by more than 500,000. According to crowd scientists, the crowd was roughly three times the size of the audience at Trump's inauguration. Latest Comics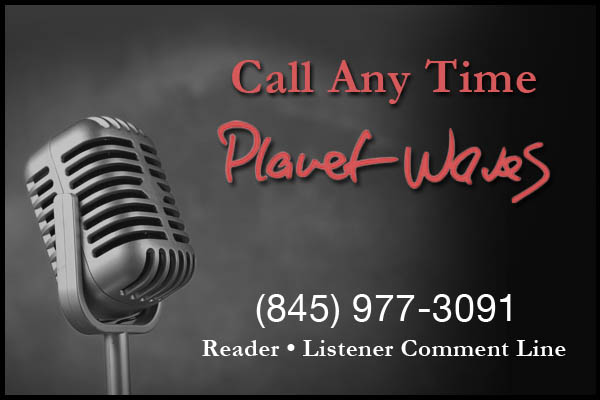 To unsubscribe,
click here
. To unsubscribe from all future Planet Waves emails,
please write to
cs@planetwaves.net
Copyright © 2017 by Planet Waves, Inc. All Rights Reserved. Other copyrights may apply. >>
Some images used under Fair Use or Creative Commons attribution.